Traveling is one thing that Filipinos love. More so, it is one of the hobbies people do to explore new things and to explore the world. However, here in the Philippines, it is known that traveling by air is kind of expensive especially if it's international. Do you love traveling by air? Is traveling to other countries one of your favorite hobbies? If your answer to those questions is yes, then we've got good news for you because it is reported that travelers can expect lower air fares starting this March.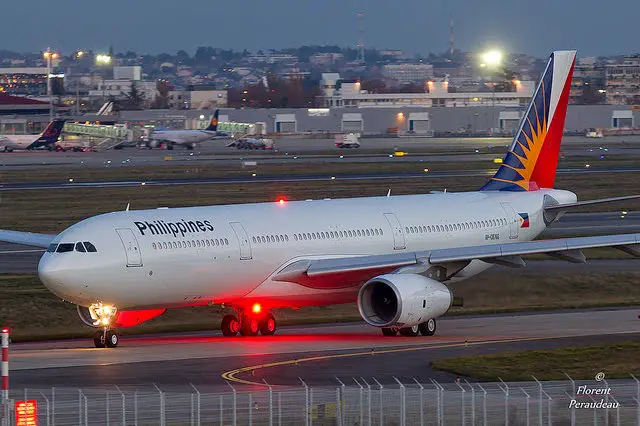 Next month, the applicable fuel surcharge level that is imposed by different airlines fell. This means that the fuel they'll be needing is less expensive than how they normally pay. More so, passengers can expect lesser air fares because of this!
According to the Civil Aeronautics Board (CAB), the passenger surcharge for the fuel for both domestic and international flights from the 1st of March 2019 to the 30th of April 2019 would go down one level. The surcharge would see a decline from level three (3) to level two (2) during the January to February period.
Read: Frequently Asked Questions for Aspiring Flight Attendants
What is the level three (3) fuel surcharge?
So that you have an idea on what the rates are, the level 3 of the fuel surcharge range or matrix, airlines are allowed to have an increase of P45.00 to P171.00 per passenger for domestic flights. For international flights, however, they can stretch it from P218.00 to P2,076.00.
The current level three (3) surcharge has an allowable P74.00 to P291.00 to for domestic flights and passengers and P381.00 to P3,632.00 for international. After the good news, we can expect that the surcharges in the latter would be degraded and decreased by almost half of the amount.
Carmelo Arcilla, Executive Director of the Civil Aeronautics Board (CAB), said that because of the changes in the pricing of the fuel, the change will have a huge effect even if it only jumps one (1) level.
Read: Cabin Crew Hiring This 2019
The average aviation fuel prices for the months of december 2018 to january 2019 was $73.50 per barrel, which is equivalent to P24.32 per liter. this corresponds to level 2 in our fuel surcharge matrix. this will be effective starting the 1st of March, 2019."
Since January of this year, Arcila said that they have been experiencing a dramatic decline.
we are experiencing a downward trend in the surcharge from level 4 to level 3 effective january 1st, 2019, amd now level 2 effective march 1, 2019."
According to CAB, airlines are allowed to collect fuel charges lower than the stated or the level preferred if they chooses to depending on how they want to compete with other airlines and/or carriers. So, this actually depends on the airlines itself but with the news, it is clear that the fuel surcharges are going to be lesser in all airlines because the fuel surcharge is a universal thing.
Read: High-Tech Electronic Gates in Davao Airport
Airlines who chooses to impose and collect fuel surcharge would require to file their application with the CAB on or before the effectivity period for the people and other airlines to be notified of the changes and the updates.
If you have traveled last year, specifically around September 2018, you might have noticed slightly higher rates compared to other times last year because they allowed the re-imposition of fuel surcharge on the back of increasing prices of fuel.
The CAB was able to adopt the range or the matrix for the surcharge of fuel based on the two (2) month average of jet fuel MOPS (mean of Platts Singapore) prices in peso per liter equal to its foreign price and it will be fixed for a mere two (2) months. In the event that the prices falls below P21.00, then that is the time when no surcharge for the fuel will be collected.
Why are there surcharges in the first place?
The reason why fuel surcharges are existent is because airlines need to recover their losses from increasing fuel prices. In addition to that, they also need to counter and to relieve the weakening of the Philippine Peso to the U.S. dollar (USD).
Fuel actually takes up fifty (50) percent of the total cost of airlines in their operations. So, they would need to stand up from their losses and they can do it by inculcating surcharges in their rates.
What do you think about this? Do you think that this thing can benefit both the society and how airlines operate?