Have you ever ridden a Ro-Ro? If you have no idea on what that is in the first place, don't worry, you are not alone. Not all Filipinos had the chance to ride this. Before we get to the topic, let us first discuss what a Ro-Ro is.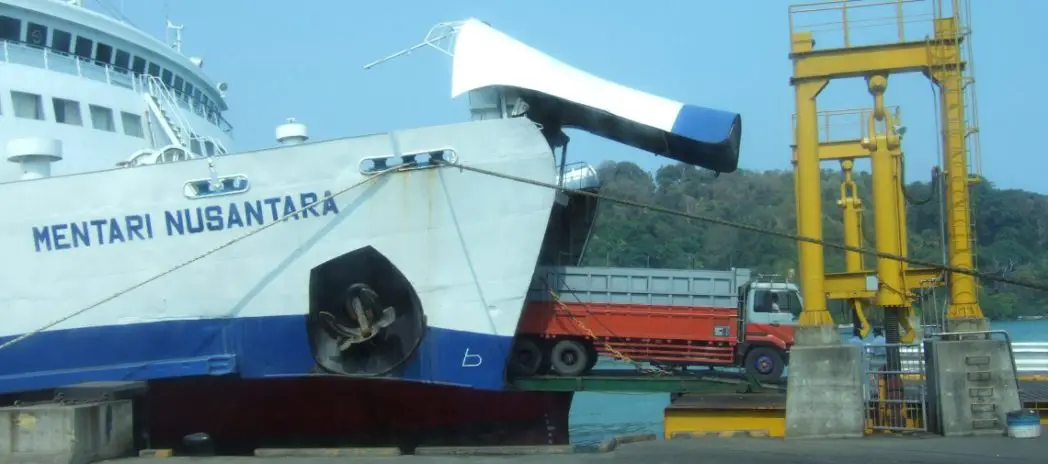 What is a Ro-Ro?
A Ro-Ro is a term which came from the words Roll-on/Roll-off. This is a vehicle or a vessel designed to carry wheeled cargo like trucks, trailers, cars, semi-trailers, even railroad cars. These vehicles are carried through and on a ro-ro because they are not capable of operating properly in the water.
These vessels and vehicles have this features built-in or they are designed to have shore-based ramps which will allow the cargo to be rolled on or off efficiently to the vessel. This avoids to put strain on the vehicles which can cause further damage.
Read: Sugba Lagoon, The Famous Lagoon in Siargao, Closed For Rehabilitation
The new ro-ro routes
In addition to the newest additions to the railway systems like the Metro Manila Subway amd the MRT-7, the ro-ro has its new things, too. As per the Maritime Industry Authority (MARINA), they are shelling out a total of eight (8) new ro-ro- routes which can be useful for people who are going to be travelling and crossing oceans with vehicles.
Speaker Gloria Macapagal Arroyo was excited and happy about the newest 8 ro-ro- routes. She said that the delivery and the transport of these vehicles, and of course, the people, will be much more faster, efficient, and more comfortable if they are traveling and crossing islands.
I am glad that the MARINA is working towards supporting the growth of trade and greater connectivity in the country. These new missionary routes will increase the efficiency of transportation and shipping which will ultimately spur growth in the regions."
MARINA OIC Vice Admiral Narciso Vingson Jr. made the announcement of the newest ro-ro routes when the Oversight Committee on Transportation was having a hearing.
What are the newest routes?
This article will not be composed if it weren't for the new routes, right? According to MARINA, the following would be the newest additions on the existing routes:
Read: New P2P Bus Routes for Daily Commuters
Daanbantayan, Cebu going to Calbayog City, Samar
Iloilo City going to Cuyo, Palawan
Laoay, Bohol going to Cagayan De Oro (CDO)
Lucena, Quezon going to San Fernando, Masbate
San Andres, Quezon going to Pasacao, Camarines Sur
San Juan, Batangas going to Calapan, Oriental Mindoro
San Pascual, Burias Island, Masbate going to Pasacao, Camarines Sur; and
Tabuelan, Cebu going to Ajuy, Iloilo
As per MARINA, they will be releasing a letter of approval to the shipping operator to start the operations of the vessels to their proposed routes. This is done while undergoing the process of getting their Certificate of Public Convenience (CPC).
Upon granting of the CPC, the proponent shipping operator shall enjoy a five-year route protection or protection of investment, as well as a 50-percent discount on the processing on the regular fees of all applications and renewal of ship documents, licenses, certificates, and permits."
Just last February, a total of eighteen (19) Ro-Ro routes were opened and this was because Arroyo urged the Department of Transportation to give additional missionary routes to these shipping lines. This was done because as per Arroyo, there was a problem in some ports being unserved because it lacked operators.
Read: The New Makati Subway and How it can Change Transportation in Metro Manila
Currently, seven (7) of the nineteen (19) routes are already being applied and operated bu shipping operators. Clearly, this is signifying the government's wants and interest to be able to bring service to these unserved routes in the Philippine Nautical Highway.
How can firms apply to these routes?
As per MARINA, if there are any shipping firms interested to operate along these routes and rules by the MARINA, they can file and send their applications to MARINA. After the MARINA verifies and OKs the application, that is the time when the ro-ros will be operational; the firms will be given the documents and the relevant permits granted by MARINA to start the operation.
Read: OFWs can Avail Free TESDA Tech-Voc Education Upon Airport Arrival
This is good news for people who regularly use the ro-ro for work, for travels, and for whatever reason. These additional routes will guarantee that the nautical way of travelling will be able to accommodate more and more Filipinos at a time.