Public transportation is one of the key things of a country in determining their overall efficiency and effectivity. In the Philippines, we can have the conclusion that public transport is all over; from tricycles, jeepneys, to trains, buses, even vans, they'll surely be able to accommodate what the citizens need.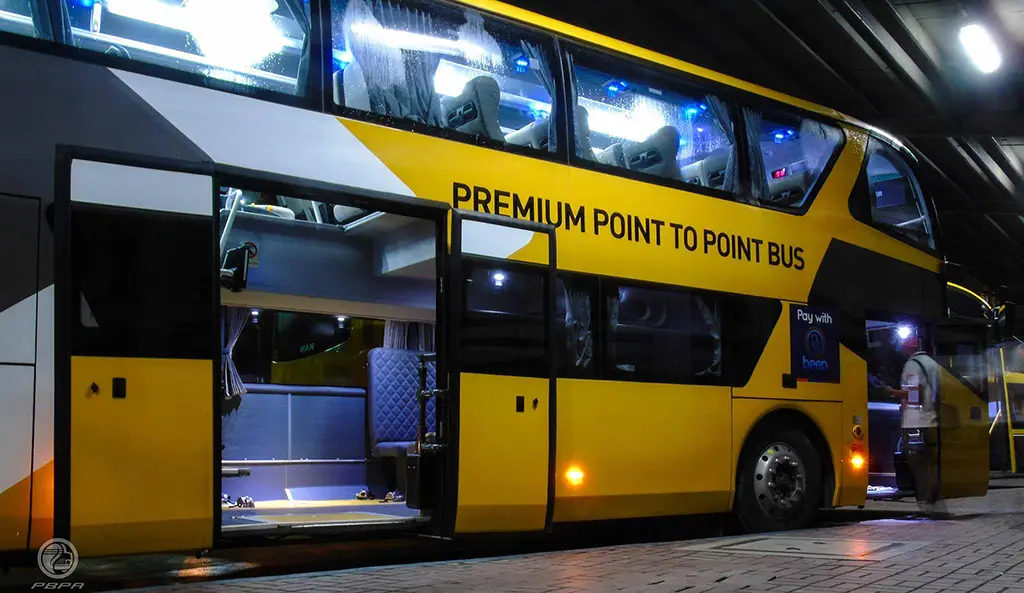 However, just recently, a lot of people have been complaining about the difficulty of catching these public utility vehicles. More so, a majority of commuters now patronize ride-hailing applications such as Grab Car or Grab Taxi and Angkas.
Read: New P2P Bus Routes in Taguig
This is why bus companies somehow innovated in improving their services. Many commuters do not consider riding buses because of what they witness every time it's the rush hour. Good news because the Premium Point-to-Point (P2P) bus service improved their services by adding necessary routes to the current one they have.
The P2P bus service by the Land Transportation Franchising and Regulatory Board (LTFRB) just unearthed twenty-eight (28) new routes that will be able to accommodate more and more commuters every day.
In LTFRB's Memorandum Circular 2019-00, the new routes of the P2P bus service will be honored and given to a total of sixteen (16) franchises. What this means is that more P2P bus services will be seen roaming around highways and national roads.
What does this mean?
Although this can mean more traffic to commuters and drivers along highways, it can mean comfort to the people who need buses in their daily commutes. Especially people coming from the eastern side of the country; people from Central Business Districts (CBDs), and people coming from the north, this service will be extremely helpful.
Read: A New Point to Point Bus Route Travelling from Rizal to Makati
New P2P bus routes
The following will be the new P2P bus routes that commuters might want to take advantage of:
Northern region
Angat, Bulacan – North EDSA, Quezon City
Angat, Bulacan – Lawton
Balagtas, Bulacan – North EDSA
Pandi, Bulacan – North EDSA
Plaridel, Bulacan – North EDSA
Clark – Baguio
Philippine Arena – Clark
Philippine Arena – Calumpit, Bulacan
Philippine Arena – La Union
Philippine Arena – Central in Quezon City
Southern region
Calamba, Laguna – Makati
Calamba, Laguna – BGC/Fort Bonifacio, Taguig City
 Calamba, Laguna – Lawton
NAIA/PITX – Baguio
Batangas City – Alabang
Batangas City – Lawton
Batangas City – PITX
Lipa, Batangas – Alabang
Lipa, Batangas – Lawton
Lipa, Batangas – Ortigas
Lipa, Batangas – PITX
Read: LRT-1 Cavite Extension Construction to Start in April
Visayan region
Cebu City – Lapu-Lapu City
Cebu City – Danao City, Cebu
Cebu City – Sibonga, Cebu
Iloilo City – Iloilo International Airport
Iloilo City – Caticlan
Iloilo City – Kalibo Airport
These bus routes are made entirely for the benefit of the commuters. As you can see above, the P2P bus is extending their services even to the Visayan region of the Philippines. If you want to know more information about them, their stations, and how they operate, you can visit their website at https://p2pbus.ph.
Know more information on their schedules at https://p2pbus.ph/schedules. Other than those, more things can be discovered if you have a look at their website. You can check the routes that they have, where they are usually located, those important things.
In addition to those, if you are interested in knowing about the frequently asked questions (FAQs) to them, you can go ahead and proceed to their website and click on the menu button on the top-right part of their website and select FAQs.
Read: Water Interruptions in the Affected Areas as per the PSA
Effectiveness of the P2P bus service
In their website, they are giving you the option to log-in via your Facebook account or create your own account. This is effective in a lot of ways because:
Logging in can help you see if the station have long lines;
You will get to see where the nearest station is;
You can share your location to your loved ones for them to be able to track you; and
Updates, schedules, operator bonuses are given to people who are in the website.
So if you are interested in logging in, just go to their website at https://p2pbus.ph/. From there, you will be given the option to do a classic log in or if you want to log in via Facebook. 
These are the newest routes that the P2P bus service is offering. If you think that it's going to be beneficial for you and that it will ultimately help you in your travel, don't think twice – sign up and join the heap of people who want a safer and a more comfortable way of commuting.