After the recent catastrophic events that happened last July; with the banning of the Philippine Charity Sweepstakes Office's (PCSO) lotto games, Small Town Lotteries (STLs), and Peryahan ng Bayan, a lot of people lost opportunities.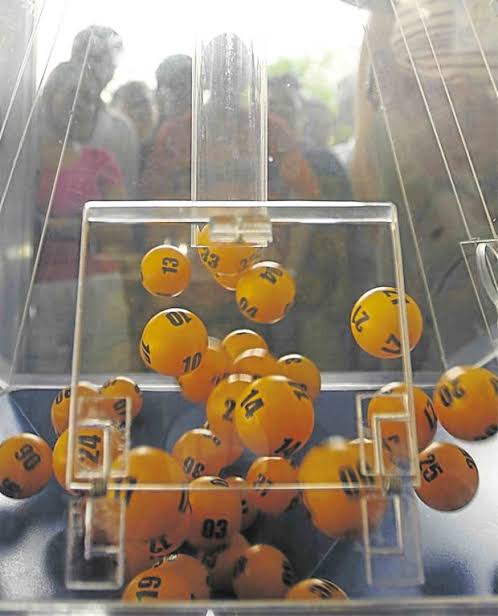 Read: President Duterte Commands the Stoppage of All PCSO Gaming Activities
This was why our dearest President Rodrigo "Digong" Duterte, lifted the ban on PCSO sweepstakes. Now, it is reported that Duterte also lifts the suspension of STLs.
Royina Garma, PCSO General Manager said that President Duterte agreed to lift suspension of STLs under certain conditions.
Pursuant to the recommendations of the Philippine Charity for Sweepstakes Office, the President lifted the suspension of operations of STL authorized agent corporations that are compliant with the conditions of their STL agency agreement and has been remitting its guaranteed minimum retail receipts."
When will the lifting of these suspensions take effect?
Salvador Panelo, Presidential Spokesperson, said that the lifting of the suspension will happen upon the publication of new and revised implementing rules and regulations which govern and look over the operations of these STLs.
Read: How to Ask Medical Assistance from PCSO
Yong suspension sa (the suspension on) STL operations will be lifted by the President immediately after the publication of the implementing rules and regulations,  There are certain conditions na 'yong mga compliant will have to fulfill (that those who are compliant have to fulfill.)"
He said that these revisions may be given on Monday.
What are the conditions wanted by our dearest President?
Since President Digong OKs to lift the suspension of STLs, he still wants it operated under certain conditions.
Cash bond deposit
Garma said that one (1) of the conditions set by our dear President is for all Authorized Agent Corporations (AAC) to deposit a cash bond.
As per Garma, the cash bond should be at least "equal to three (3) months of the PCSO's share in the Guaranteed Minimum Monthly Retail Receipts (GMMRR)."
Read: Updated List of What You CANNOT Bring in an Airport and an Airplane
In addition to that, she said that these cash bonds are going to be additional deposits to the current ones they gave.
This is on top of their existing cash bonds."
Forfeited Cash Bond
The second (2nd) condition, as per Garma, is an agreement that when a certain AAC fail to comply with their remittance, their cash bonds will automatically be forfeited.
Second condition, upon failure to timely and fully remit their GMMRR during the duration of their operations, the AACs cash bonds equivalent to three months […] shall be automatically forfeited in the favor of the PCSO, without prejudice to the other remedies that may be exercised by the government."
So, with the first two (2) conditions, it is quite evident that President Duterte is really looking to get rid of the corruption by requiring STLs to make deposits to their rightful department which is the PCSO.
Documented agreement to comply
Last but definitely not the least, is a condition which will lock in these AACs to the compliance he requires.
Read: Want to Become a PCSO Lotto Agent? Here's What You Need to Know
Third condition, each AAC shall execute a written undertaking that it shall comply with its obligations under the STL-agency agreement, and will not institute any claims, monetary or otherwise against the government, and/ or apply a temporary restraining order from any court to prevent the government from exercising its rights and prerogatives."
What will happen when an STL fails to comply?
Of course, should a particular STL fail to comply to any of the given conditions, that specific STL shall be stripped of any license or privilege of operations.
She continues that the conditions that are being concocted will be applicable to any STL and AAC that will be given the signal to continue operations.
Read: How do you Choose a Good Franchise in the Philippines
The foregoing conditions shall be applied to other AACs that may be allowed to resume operations."
Panelo adds that should an AAC violate any of the terms, then their license will automatically be revoked.
Any violation of any of the conditions contained in the implementing rules and regulations will mean revocation of the license to operate the STL."
Waiver from suits
In one of the conditions, it was stated that AACs would be required to waive their rights to proceed to court to gain a temporary restraining order (TRO) against the Duterte administration or the Philippine government.
When they file a case and they're able to file the TRO, eh 'di tuloy sila [ng operations] pero hindi naman sila nagbabayad. Hindi na pupwede 'yun."
In translation: When they file a case, and they're able to file a TRO, then they will continue operations but they won't be remitting; that will not be allowed anymore.
What do you think about our President's decision to lift suspension of STLs? Is this a just decision that would provide aid to the Philippine budget?
Source/s: Daily Inquirer | CNN Philippines