Johnson & Johnson (J&J) has probably been one of the most influential and promising multinational companies in the world since the 1900s. They've had many great accomplishments and contributions to the field of medicine and pharmaceuticals and they've had their controversies as well.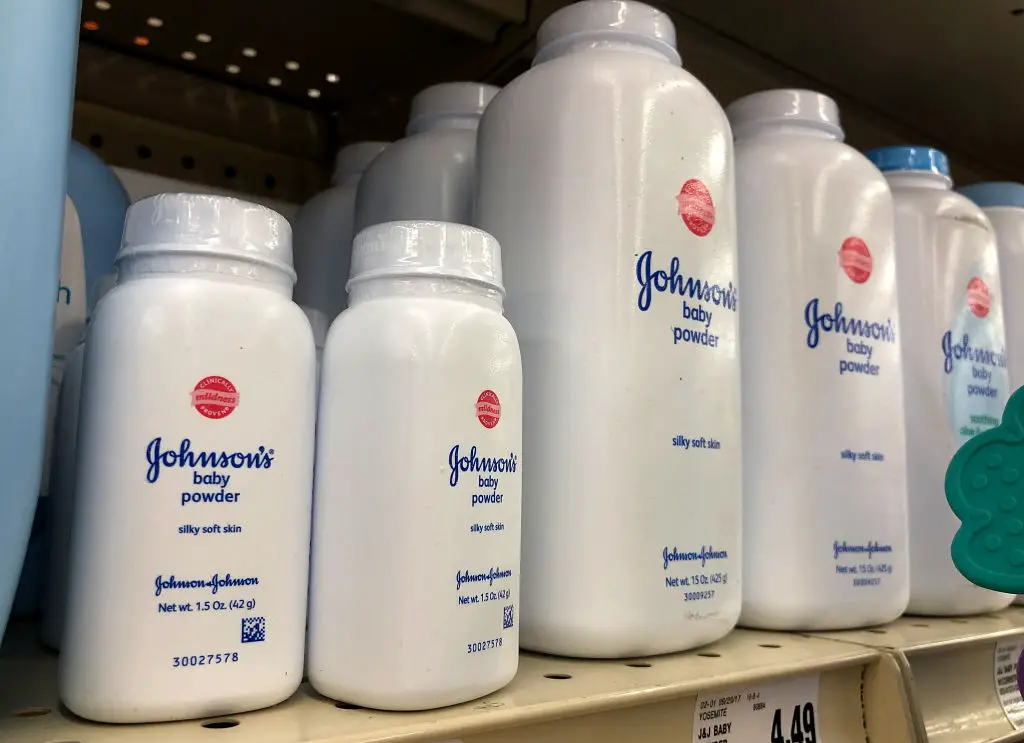 Just recently, the multinational giant has said that they've recalled about 33,000 J&J baby powder bottles in the U.S. after health officials and regulators discovered significant traces of asbestos in the samples they've taken from baby powder bottles purchased online.
Read: Polio Reappears in the Philippines After 19 Years
How did this affect Johnson & Johnson?
Being the first time that J&J recalled their iconic and overly-famous and reliable baby powder, it's definitely the first time United States health officials and regulators found that asbestos was certainly in the product.
More so, these regulators sought that the baby powder might be a reason for asbestos contamination. In turn, the shares of the worldly-known company J&J fell more than six (6) percent as it closed at $127.70, a big jump after the announcement made by health regulators.
Read: How Much Should You Spend to Treat and Prevent Measles in the Philippines?
What is asbestos?
Asbestos is known to be a naturally-occurring mineral that can be pulled and make into have a fluffy consistency – fibers. They're soft flexible, and they're resistant to heat, corrosion, and even electricity.
Furthermore, asbestos has been known to be a carcinogen which has close links to cause mesothelioma in people who are able to put it in their system.
Read: Cigarettes to be Priced at P20 Per Stick Can Stop People From Smoking
Extremely unusual
Head of the Women's Health in J&J's Medical Safety Organization, Dr. Susan Nicholson, said that the finding of asbestos in the J&J baby powder samples seems to be a bit rather unusual because it has held several inconsistencies with their testings even up to this date.
The company has been fined filed for about 15,000 lawsuits from its consumers who claim that the talc products they're using can cause cancer. This, of course, includes the J&J baby powder.
Would investigation still be needed?
According to Nicholson, even after the Food and Drug Administration (FDA) discovered traces of asbestos in the samples of Johnson's baby powder, the testing hasn't been found in the sources of the talc where J&J mines it.
Read: U.S Researchers Discovered a New Treatment For Cancer
As a matter of fact, she said that this can be considered to be an environmental catalyst that would frequently be found in industrial applications and building materials.
In turn, the multinational conglomerate said that it's too early to announce and to confirm that cross-contamination of the tested samples caused a false positive; considering the fact that the bottle was surely sealed or it was prepared in a controlled environment where the catalyst is present.
Furthermore, the company argued that the health regulators and the FDA could not entirely confirm if the tested product was a fake or a counterfeit or if it was authentic and really came from J&J.
Read: The Cancer Control Law, Finally Established in the Philippines
Nicholson said that this issue is so critical and crucial that thorough investigation and double checking should be done to the sample for them to be able to know where the product came from and where the contamination roots.
The World Health Organization (WHO), along with other health and general authorities, said that there is no safe level of exposure to the said carcinogen. As a matter of fact, they said that most people who get exposed never really develop cancer. However, some people's cancer cells get triggered even just being exposed to small amounts of it after some years.
What does J&J have to say about this?
J&J baby powder bottles are safe and they're insisting that it is, even after the issue blasted. J&J said and is reiterating that all of their talc products are free from these types of carcinogens and cancer-causing conditions.
Read: Food and Drug Administration (FDA) Gives Order to All Stores to Hide Alcoholic Beverages
They said that their company has conducted decade after decade of studies and confirmed that all of their talc products are free form abestos; that the products they're selling do not cause cancer.
The FDA also announced that the tested sample contained an amount of chrysotile abestos not greater than 0.00002 percent. And although it's a small amount to argue, some people react to it and develop/trigger cancer years later.
What do you think about J&J baby powder bottles containing abestos? Do you think that this is something other companies did to break the name of the multinational conglomerate that has been leading the medical and pharmaceutical markets?
Could ample and thorough research be sufficient in proving that the company does not sell products that can trigger cancer?
Source: ABS-CBN News