When the newest iPhone 11 was released in September of this year, Apple fans became frantic about it. Although many tech experts said that the iPhone 11 might just be a new model without new specifications, people still yearned to purchase it.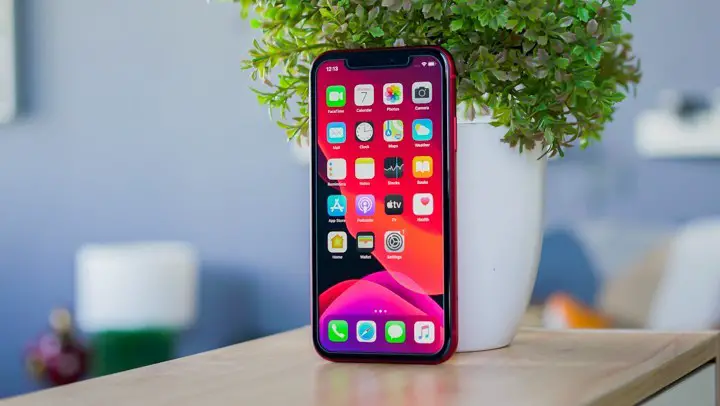 So Apple fans truly wanted a piece of the pie. They knew that the newest iPhone would be the bomb so they really wanted their hands on it.
Read: The New Supreme Court App and What You Can Expect With it
How much are the new iPhones worth?
The base price of the new iPhone 11 with a 64GB storage is at P47,990. So if you follow Apple products well, you know how expensive it goes.
Back in September, Apple released three (3) new models which are: the iPhone 11, the iPhone 11 Pro, and the iPhone 11 Pro Max.
But for die hard Apple fans, they won't sleep until they get what they want; in this context, Apple fans would not be able to stop dreaming about the new iPhone 11.
Read: iTunes Will be Removed as Apple Harmonizes Their Software
The iPhone trade-in program
With their new devices, they wanted to spread love and support to their fans who yearn to get their hands on the iPhone 11. This means that people can trade their old iPhones (the previous models) to the new iPhone 11!
It can be any of these iPhones: the iPhone XR, the iPhone XS, and the iPhone XS Max. However, do note that there is only a specific retailer that allows this – Switch.
So it cannot be done in any other store?
As much as we would love to spread good news about the newest blowout Apple has, it's only available by making the trade-in through Switch, Apple's Premium and Official Retailer.
Read: Bureau of Customs (BOC) Seizes Gadgets from Online Store
Switch is the official Apple reseller and retailer here in the country; it's like an extension of the legitimate Apple store that you can see in other countries. By this, they're the only store allowed to even proceed with the iPhone trade-in.
How can I trade in my old iPhone to a new one?
Just a reminder, the only phones you can trade in for the new iPhone 11 are: iPhone XR, iPhone XS, and the iPhone XS Max. Any iPhone models lower than the aforementioned are not going to be traded in.
The process is like getting some sort of a "discount" in your iPhone 11 purchase. For instance, let's say you own an iPhone XS Max. What its current value is would be the amount that would directly be store credits toward what phone you are eyeing for.
Read: Six (6) Helpful and Effective Tips in Choosing a Smartphone
Of course, your old phone cannot be rugged, rusty, and broken; it is a requirement that the current phone you have must be in almost a perfect condition for it to be eligible in the trade-in program for the new iPhone 11.
So to summarize, whatever the retail price of your phone is, it's going to be converted into store credits to be used in your purchase. Should there be still an amount remaining after the trade-in, you can then choose to pay the remaining amount in any of the following payment methods:
Cash
Debit card
Credit card
GCash
Home Credit
Alipay
Trade-in prices
You might be wondering, how much credits would I get for my phone? Well, don't sweat; we figured that you will definitely ask that question so we've prepared the price matrix for you. Here are the prices for the trade-in:
iPhone XR
iPhone XR 64 GB – P25,495.00
iPhone XR 12 GB – P26,995.00
iPhone XR 256 GB – P30,245.00
iPhone XS
iPhone XS 64 GB – P33,995.00
iPhone XS 256 GB – P38,745.00
iPhone XS 512 GB – P45,245.00
iPhone XS Max
iPhone XS Max 64 GB – P37,495.00
iPhone XS Max 256 GB – P42,245.00
iPhone XS Max 512 GB – P48,745.00
Are you now becoming interested? Well, if you are, then that's just a piece of the cake. Switch also mentioned that other than the phones, you can trade your phones in for any gadget/device in their store.
Read: What to do if Apple iPhone Isn't Turning On Anymore?
How about network locked phones? Can they also be traded-in?
Now this is one of the most important things to consider. Switch said that if a phone presented to them is network locked, the trade-in process will be regular; it will not be eligible for the spot trade-in prices and process that we have discussed.
It is thoroughly going to be evaluated and will be checked by the team to see how much it's worth.
Are you itching to get a hold of the new iPhone 11 and its different variants? Have you been dreaming of getting the newest iPhone in your pocket? If so, and if you want to save money, you can actually trade it in any official and authorized Switch stores in the country.
Read: Cheaper But Great iPhone 6 Alternatives
You can click here to view the map of the locations of these select stores.
What are you waiting for? Get the newest iPhone 11 now at a cheap and affordable price!
Source: Cosmopolitan Philippines