The Philippine National Railways (PNR) is the railway owned and operated by the state. It's one of the first few official railways that transported people via trains.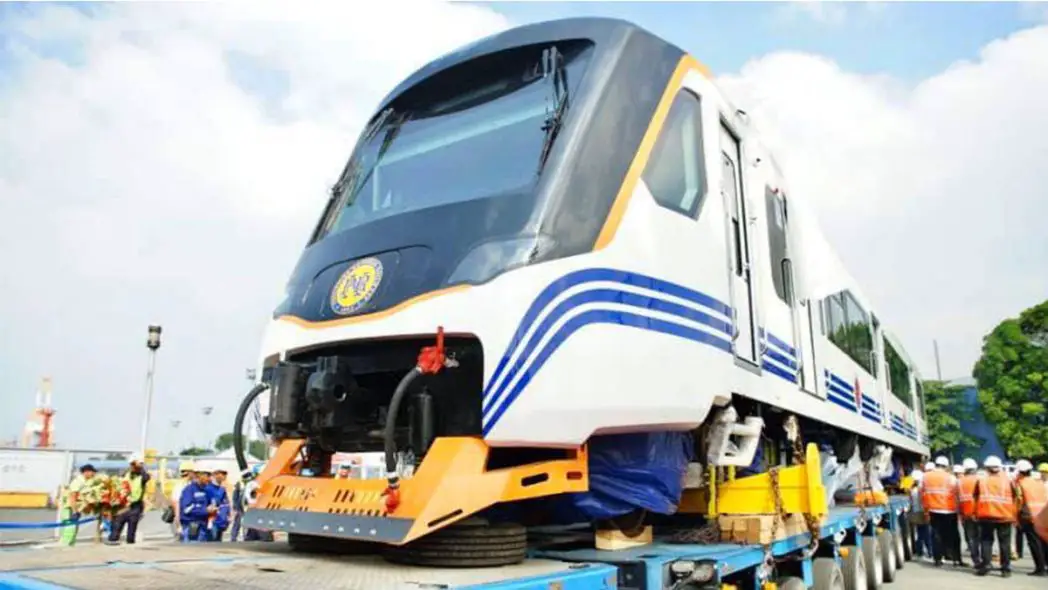 Its operations have been undermined, saying that the train is not advanced and that it doesn't contain sufficient amounts of technology to be an official train to carry passengers.
Read: 3-Hour Travel From Manila to Baguio, Now Possible!
But now, the PNR has announced that two (2) sets of Indonesian trains would be used for the operations of the PNR. These coaches are brand new diesel multiple unit (DMU) trains from PT. Industri Kereta Api (Persero).
New and improved PNR trains
Being worth P485.31 million, many people as well as public officials, are expecting a lot from these trains. Each train units (with three (3) coaches each) would be operational starting on the 16th of December.
Department of Transportation (DoTr) Secretary Arthur Tugade said that starting January of next year, they are expecting 40 total operating coaches to transport passengers to and fro long destinations.
Read: Free Manila-Cavite Ferry Route For 1 Month
When we assumed, the administration of President Duterte, there were only 17 routes. As we speak today, there are already 36 operating routes, and that is performance indeed. By January next year, we are expecting to have a total of 40 operating coaches."
Yes, public transportation is really what the Philippine government is trying to improve here. As Transport Secretary said, our country is improving in terms of train operations across the country.
In fact, he said that a second batch of INKA DMU trains are something our country is expecting. These would be four (4) sets of trains with a total of four (4) coaches each.
Read: Four (4) Metro Manila Railways Common Station, to be Completed by 2022, DOTr
Where would the trains be deployed?
The two initial train sets would be deployed and will have the FTI-Tutuban and FTI-Malabon routes. Meaning, the trains would be transporting more passengers on a daily basis.
As per their study and feasibility, the trains would be able to accommodate a total of 250 passengers per trip in one (1) coach – and the new and improve PNR trains can add up to 18 to 20 trips per day.
Junn Magno, PNR General Manager said that this improvement can be treated as an exponential benefit to public transport. He said that from the current six (6) trips per day they accommodate, they'll be able to have figures of times ten.
Read: Antipolo and Marikina LRT-2 Stations Extension Feasible in 2020
Ito mas reliable. Trains namin ngayon can just go 6 trips dahil nga maintenance issues. Ito, we're slating this for between 8-10 trips per day at 800 [passengers] per set. That's another 8,000 [passengers] per day capacity we're putting per train, so we're introducing 16,000 [passengers] per day."
In Translation: This is more reliable, our trains now can just go about six (6) trips because of maintenance issues. Now, we're slating this for between eight (8) to ten (10) trips per day at an 800-passenger capacity.
Are the trains safe and reliable to use?
Definitely! The trains, as a matter of fact, are imported for some reason. The PNR wants to make sure that the trains are going to be effective, efficient, and safe-to-use for all potential passengers.
Read: Bicol PNR Project or the Manila to Bicol Railway Construction to Start This Year
Magno even said that there are safeguards that have been established to make sure that the trains can be used safely.
Isa sa safeguards namin dito sinegurado namin may standards kaming fina-follow… puro international railway standards nilagay namin doon sa TOR (terms of reference)."
In Translation: One of our safeguards here ensured that we have standards to follow. All the standards we follow are up to international standards; like what we've put there in our terms of reference.
Travel rates
Even if the agency had new and improved PNR trains and coaches, Magno assured the commuting public that no increase to the rates are going to be incurred.
Read: First Filipino-Made Train to Operate Soon
He emphasized that they are not after an increase in the fares – he said that he wanted all commuters to know that. Basically, the rate on how much passengers pay for them to be able to ride the PNR would be technically the same even if they have new equipment.
The project of the new and improved PNR trains is just one of the many projects in establishing better, safer, and more reliable public transportation services in the country.
Read: Philippine Railway Network to be up for Expansion for Economic Policy
Other projects that the Transportation Department is looking to complete would be the Malolos Terminal Station, the Railway System that would connect Legazpi, Albay to Calamba, Laguna, and of course, the Metro Manila Subway System.
What do you think of the country's new trains and coaches? Could this spark a better and a more positive commuting experience to the public? Let's wait and see as they'll begin their operations on December 16th!