While almost all of the countries affected by the infamous 2019 Coronavirus Disease (COVID-19) are under their own sets of quarantines and lockdowns, the World Health Organization (WHO) says that lifting it incorrectly would lead to deadly resurgences.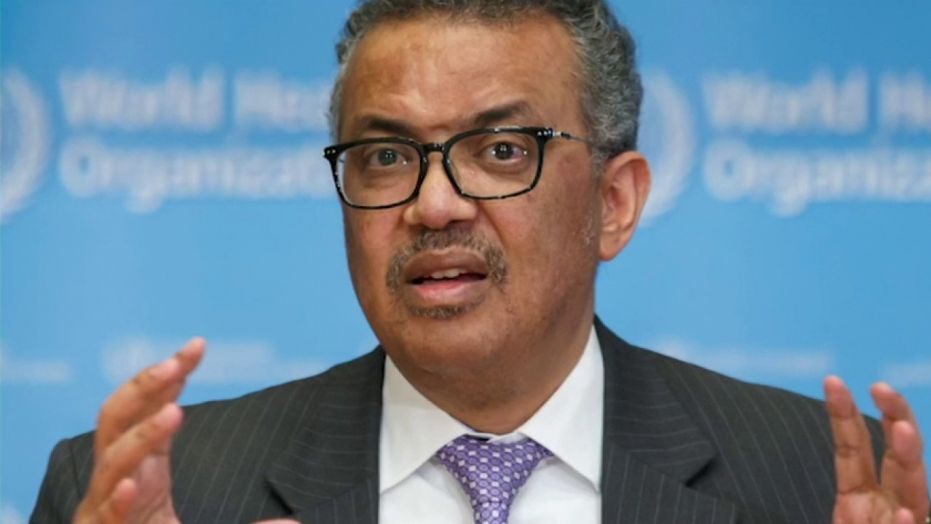 Several of these happened in Southeast Asia, countries like Singapore and South Korea; where they thought that it's already fine to lift the lockdown and for the people to start working again. Here in the Philippines, the enhanced community quarantine (ECQ) has been extended far up until the end of the month April 30th, 2020.
Read: Luzon Lockdown Extended Until April 30th, 2020
No mentions yet of whether or not it's going to be lifted or extended has been released to the public.
Hasty lifting of lockdowns
While almost all of us want this to end, premature and fast lockdown lifting could lead to worst-case scenarios that everyone wouldn't want, as per the organization. Tedros Adhanom Ghebreyesus, WHO Chief said that while some nations are overseeing the lifting of the lockdowns, they need to think twice about it.
I know that some countries are already planning the transition out of stay-at-home restrictions. WHO wants to see restrictions lifted as much as anyone. At the same time, lifting restrictions too quickly could lead to a deadly resurgence. The way down can be as dangerous as the way up if not managed properly."
Read: Who Can Go For the Mass Testing on April 14, 2020?
Strategizing against the COVID-19
In addition to that, WHO said that they are constantly working with countries that have been affected. They're mapping out and drafting different strategies and techniques about restirction-lifting.
Nevertheless, fast lockdown lifting would not be advisable especially to countries that are not fully equipped with the tools and the technologies.
WHO is working with affected countries on strategies for gradually and safely easing restrictions."
Read: Not Enough Gov't Funds to Fight Against COVID-19, Duterte
Fast lockdown lifting? Countries should check these factors
In a statement, the WHO Chief has stated that there are six (6) factors that all countries should consider before they lift the lockdowns in their countries. So for fast lockdown lifting, these should be considered:
Virus transmission should be controlled and monitored
Minimization of outbreak risks in care homes
Enough and sufficient public health care services to be made available
Virus importation risks managed
Communities made aware of and engaged in the transition
Preventative measure imposition in schools and in workplaces
Tedros, who was also the health minister of Eithiopia, said that they are seeing clustered cases in some countries in the African region. He said that this is alarming considering the fact that this is part of the demographic of countries that have unattractive health support conditions.
We are now seeing clusters of cases and community spread in more than 16 countries. We anticipate severe hardship for already overstretched health systems, particularly in rural areas, which normally lack the resources of those in cities."
Read: COVID-19 Hotline, Established by the University of the Philippines – Philippine General Hospital (UP-PGH)
Even strong countries were hit
The pandemic is not exempting any country; it has hit even the countries that have the best healthcare systems and medical systems. This is more reason why fast lockdown lifting is not advisable in all countries.
He even mentioned that no country is immune and in these types of cases, nations should strengthen their systems; that's what should the question be.
But that should actually lead into asking questions on what to do to – strengthen our system. No country is immune."
Read: People Are Now Required to Wear Face Masks While in Public Places
Health workers at risk
In addition to what he said about the improper lifting of lockdowns, Tedros also said that there is an alarming number of health workers being infected. That he, together with the agency, is concerned by the percentage of health workers recorded with COVID-19.
This is so because we could all be at risk when they are, according to the WHO Chief. Without our health workers, it's going to be hard – even impossible to win the war against the virus.
Read: More Than 700 Doctors Give Free COVID-19 Online Consultations
What do you think about the idea of lifting the lockdown or the quarantine inappropriately? Could this be dangerous and lead an entire nation to their doom? Would our country be able to suffice the needs of everyone?
Fast lockdown lifting could be music to everyone's ears but are we ready and equipped with the skill and the knowledge to do so? Let's find out more about that in the coming days; we'll see where this will take us.
For now, let us all follow our government's orders – they know better in these types of situations. Follow rules and never neglect the virus because that's when they hit.
Source: The Philippine Star Global