As the search for the Coronavirus Disease 2019 (COVID-19) vaccine continues, the international travel industry might not return to normal for at least three (3) years and may likely be the last sector of the global economy to entirely bounce back, said London-based research firm Capital Economics.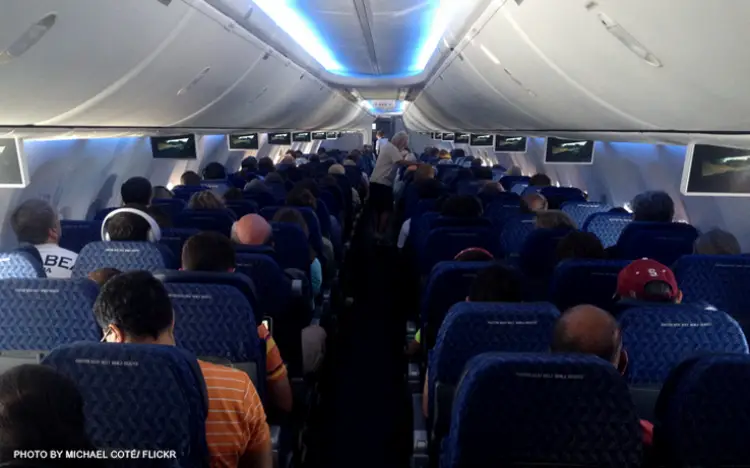 With travel restrictions set in place to halt the spread of COVID-19, the fear of getting infected by the disease shared among travelers, and the gradual reopening of world economies, the International Air Transport Association (IATA) said that international travel may not continue until the year 2023 — and it can be a bummer to everybody.
Read: Collaborative Effort to Save Workers, Including OFWs – DOLE and DTI
The inconvenience that comes with flying during the pandemic is a major turn off to air travelers as well. A recent survey revealed that around 69 percent of travelers would opt to stay at home than be forced to undergo the mandatory 14 day-quarantine period once they arrive at their destination, the outlet said; something which the IATA is urging governments to reconsider.
Safety Measures in International Travels
The Lonely Planet's CEO, Alexandre reported that they want to participate in the fast track recovery of the economy and as not to make the prognosis worse; the government must not make travel impracticable with quarantine measures.
To protect aviation's ability to be a catalyst for the economic recovery, we must not make that prognosis worse by making travel impracticable with quarantine measures."
Read: Beaching Ramp Inauguration on Pag-asa Island: A Welcome to China or Not?
In addition to that, de Juniac continued to say that the government must offer a solution to which the safety of traveling can be ensured without undue hassle; and that, this solution MUST give passengers the traveling confidence.
We need a solution for safe travel that addresses those challenges. It must give passengers the confidence to travel safely and without undue hassle; and it must give governments confidence that they are protected from importing the virus."
Air Travel Demands to Suffer
Domestic travels in the country will spearhead the way once recovery starts taking place, the association stated. However, global passenger traffic may possibly not return to pre-pandemic levels until at least 2023. International travel demand is known to be 24 percent below 2019 levels in the coming year.
Read: Digital Jobs for Filipinos Sought by Angara
As the experts say, international travel may resume sometime next year. However, it would most likely be only for professional or essential reasons. This basically means that leisure travel would be less likely to occur starting next year.
London-based research firm Capital Economics said that the demand is expected to be very weak; and that guidance from governments around the globe is to avoid international travel.
Demand is also likely to be very weak. The guidance from governments around the world is still to avoid international travel. Even when travel advise changes, many will remain wary of getting on an aeroplane. Our GDP (gross domestic product) forecasts assume that without an effective vaccine, international travel will be the last sector of the global economy to recover."
And as far as we all hate to hear it; the firm added that international travel may be the last sector to recover.
Read: No Senior Citizen PUV Drivers are Allowed to Travel
Reopening the Airways
The IATA on Tuesday made available a set of principles for reopening of the airways, promising to prioritize safety and to make use of new science and technology for that to happen; in order to secure the welfare and the overall health and wellness of could-be passengers.
There were reports, however, that have suggested that commercial air travel may never fully recover; and private air carriers may witness an increase in business. This is bad for a lot of people who have the need to travel via air.
Major airlines have also experienced backlash for continuing to pack planes despite social-distancing restrictions and promises by air carriers during the pandemic. Many experts were arguing with the fact that no matter how distant they are, there's still a high possibility of the virus to be transmitted if the spreading was done in an enclosed area.
Read: The SafePass App launched by the DOT
What do you think of international travel being set aback until the year 2023? Is it only fair that the industry halt operations during the pandemic or not? Can this suspension of air travel be beneficial for the global fight we have against the infamous COVID-19?
For all of us who are travelers, hearing this might be the worst for our dreams, especially for those of us who travel for work. Nevertheless, let us all hope and pray for the best; let us pray for the safety of each and everyone of us and for the recovery of both domestic and international flights.