Globe has recently released new data promos with larger open data allocations through the GlobeOne app. Go50, Go90, Go120, and Go140 are among of the new Globe data promo.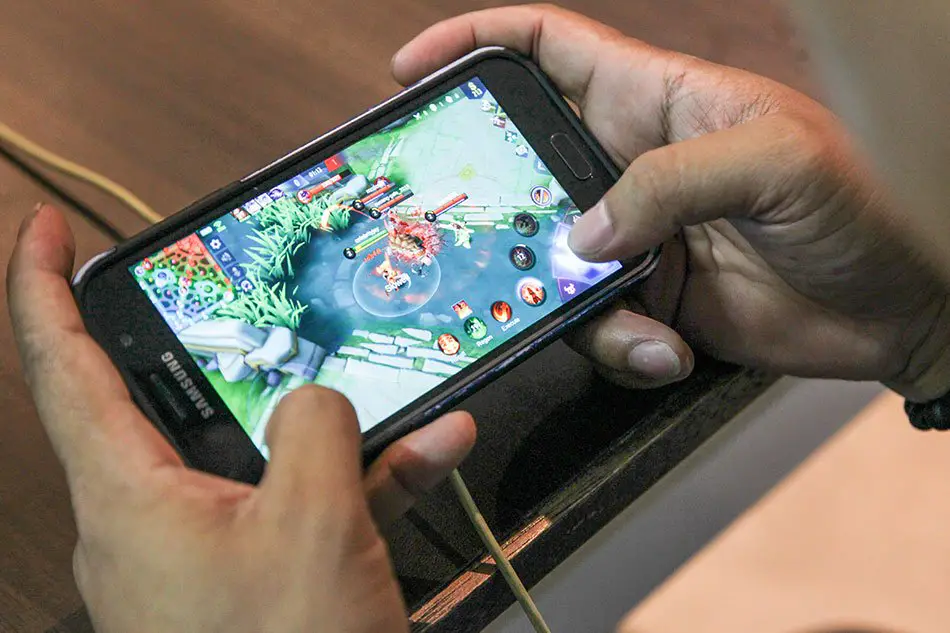 With Go50 being the first Globe data promo, this promo entails a 5GB open data and unlimited texts across all networks as well as a 1GB wifi, "GoWiFi," for 3 days. The open data of Go50 is 3GB bigger than the old GoSURF50 promo that Globe used to offer to its prepaid users with just a 2GB space of data.
Read: Hotlines Broken, Users Complain Against PLDT and Globe's Customer Service
Through the new Globe data promo, users may increase the frequency of their surfing and do more as they please especially at sites and/or apps that require internet connectivity. Moreover, 5GB is the largest mobile prepaid promo offered among the local providers as of now.
Globe Data Promo Other Offers
Globe Telecom offers larger prepaid promos as well.
Go50 — 5 GB open data + UNLI Text to all networks + 1 GB GoWiFi for 3 days
Go90 — 8 GB open data + UNLI Text to all networks + 1 GB GoWiFi for 7 days
Go120 — 10 GB open data + UNLI Text to all networks + UNLI call to Globe and TM + 2 GB GoWiFi for 7 days
Go140 — 11 GB open data + UNLI Text to all networks + UNLI call to Globe and TM + 2 GB GoWiFi for 7 days
Go Prepaid Promo users may also boost their internet connectivity by registering the GoBOOST15 promo or more to avail and get an extra 1GB data or a 1 day validity for a variety of applications and tasks.
Read: A 6-Month Installment Payment Program For Globe Postpaid Customers
Here are the instructions on using the promos: Go50, Go90, Go120, and Go140:
Install the GlobeOne app to be able to register; you can choose from the following choices:

The Huawei AppGallery;
Google Play Store; and
The Apple App Store

After a successful registration, what you need to do is to sign in to your account;
Lastly, search for your desired promo under the "Promos" tab.
Improved GoSakto and GoSURF promos
During the beginning of this year, Globe Telecom has improved their GoSakto and GoSURF promos. Subscribers of both Globe data promo may enjoy an additional free data to watch, play, share, shop, and more.
Read: What is the Globe GoWiFi Feature and How Can You Use it?
Globe's GoSAKTO90 will now let users enjoy free 1GB data per day, both for GoSHARE&SHOP and GoWATCH&PLAY. GoSHARE&SHOP grants you access to richer content for your social media and online shopping needs such as being able to surf Facebook, Instagram, Twitter, Shopee, and ZALORA; while GoWATCH&PLAY promos keeps you up to date with your favorite flicks and series on YouTube, Netflix, iWant, Viu, iflix, NBA, and HOOQ.
Users may also subscribe to GoSURF50 for free 1GB per day for GoSHARE&SHOP and GoWATCH&PLAY. Travel and trivia enthusiasts may access their favorite apps Grab, Google Maps, Waze, Tiktok and even Wikipedia. This comes with free 1GB daily by subscribing to GoLIVE&DISCOVER via GoSURF50 valid for 3 days.
Heavier data users can easily avail GoSURF299 for up to free 10GB for GoSHARE&SHOP, GoWATCH&PLAY, or GoLIVE&DISCOVER valid for 30 days.
Read: Get The Chance to Win up to P2,500.00 Monthly by Referring Your Friends and Family to Globe GCash
More Digital Access Points
The head of Globe Telecom, Pop Yambao-Gallegos stated that she wishes to provide customers more digital access points in their passion as proof of their commitment to being the leader of the Filipino digital lifestyle.
In addition to that, she never fell short of making Globe clients feel that they're important; she said that they are committed in providing what is right for the lifestyles of the Filipino people.
We stay committed as the leader of the Filipino digital lifestyle in providing customers more digital access points in realizing their passion. The additional free 1GB would allow their customers to further explore the digital life in order to achieve their individual aspirations, self and community discoveries."
She said that the extra 1GB would let clients and customers have more room to spare for the data usage that they need.
Are you excited for the new and many releases of Globe Data Promos? We all are! And definitely, we will be using them anytime soon. On the contrary, are you a Globe subscriber looking for a promo like this; or could this possibly be a reason why you may want to switch over?
Read: List of Globe Unli Data Promo – GoSAKTO Promos
With everything that's happening now, it is imperative for us to have data and in all technicality; it's one of the few reasons why many people are complaining.
The consortium does continue to meet and even exceed the expectations of their clients; let's wait for better and larger sets of Globe Data Promo that we all can enjoy!
Source: Giz Guide