It's common knowledge that several jobs and professions have been stopped because of the outbreak of the infamous Coronavirus Disease 2019 (COVID-19). This imposes a great threat to the lives of the Filipino people and it's not anywhere near stoppage.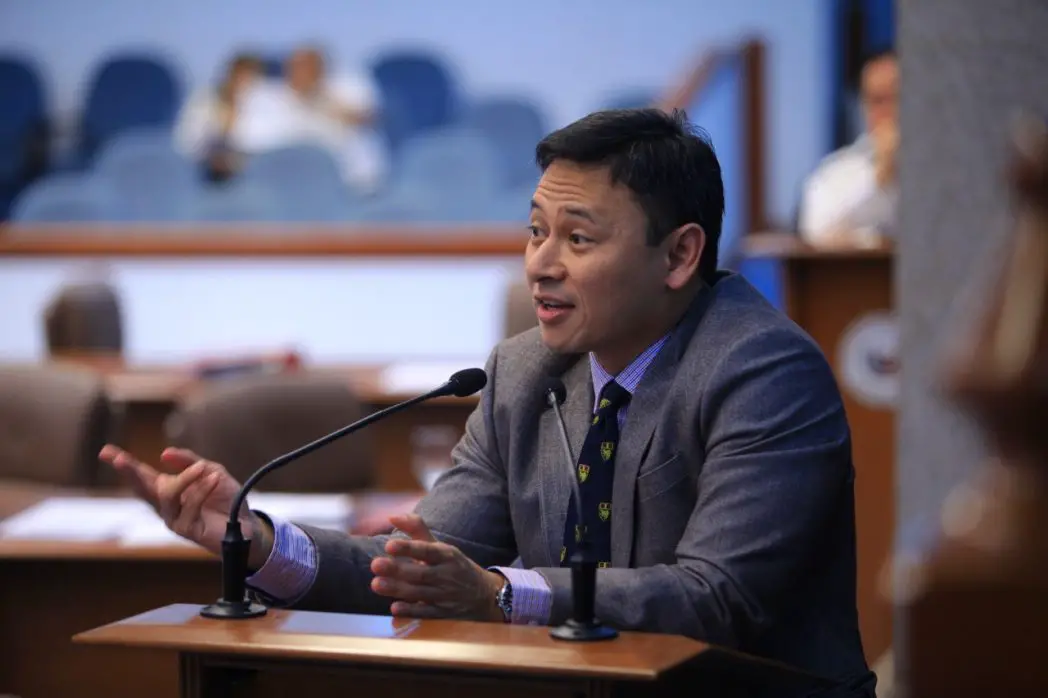 Because of the imposed enhanced community quarantine (ECQ) that has been imposed nationwide, the work from home arrangement is seen as the "new normal" for offices and companies; this is for to remain afloat during these trying times.
Read: The Department of Education's (DepEd's) Calendar of Activities For SY 2020-2021
Demand for Digital Jobs
The influx of digital jobs has seen a massive increase and it seems like it will persist for a long time even after the lockdown is lifted; or even if a vaccine is tested to be able to cure the disease. On the other side of the handle, business operations themselves are desperately trying to adapt to this new normalcy to somehow deflect any major losses that can cost them their profits.
As such, Senator Juan Edgardo "Sonny" Angara has filed a bill to endorse digital jobs or careers to the Filipino people. In this bill, Filipinos would get the chance to careers and professions online.
Read: EDSA One Bus Route Set For the ECQ Easing
National Digital Careers Act
Under the Senate Bill 1469 or the National Digital Careers Act, it is a must that the government to cater to the needs of freelance workers such as co-working or shared facilities and the ability to extend loan programs for the purchase of equipment and other things that they would need to work.
Overall, this bill will seek to equip and to prepare Filipinos for the skills critical for the "gig economy" which is the practice of companies hiring short-term, independent contractors, and even freelancers.
In his statement, he said that we are already seeing the rise of this economy. In addition to that, he said that with the extension of the quarantine, there'll be more of it — so it's just right for our people to be knowledgeable about it.
Read: Half a Million Listings on Google Search Jobs, Now Out!
We are seeing the growth of the so-called gig economy in the country and with the extended period of the lockdown being implemented because of the Covid-19 pandemic, there will be even more activities on this front as businesses have to adjust to the new normal."
New and better ways to adjust
Furthermore, Angara said that people that have severely been affected by this lockdown is still in the process of exploring newer and better ways to adjust; not just to adjust to grab career opportunities, but also to have a daily living.
Workers affected by the lockdown will also be exploring new ways to make a living and with many businesses shutting down because they are unable to cope with their losses, people will start looking at alternative means of livelihood."
Read: The PSA is Hiring in All Regions in the Philippines
With the National Digital Careers Act in place, Filipinos can see and expect the help and the assistance that the Philippine government will provide. That being said, we should see an increase in the digital jobs in the country some time within the next few months.
The types of digital work
But what are the available jobs, careers, and professions are included in the category of digital jobs? There's a wide spectrum of professions and careers available, some of which fall under the online category such as:
Content Creation
Customer Service
Virtual Assistance
Graphics Designing
Programming
Web and App Development
And So On
Work available at hand for these freelancers are commonly digital jobs or careers that are usually done outside the office environment and are output-based. Basically, these are the types of jobs that do not involve field work; the types of jobs that would not require them to be at a specific location to do a specific thing.
Read: Seven (7) Different Ways to Earn Money Online Using Your Smartphone
For instance, one example of a good digital profession is content creation — it can be video creation, blog writing, infographics, and the like. These jobs don't require people to be present at a specific time and place. So long as the products and the outputs are submitted, it's all good.
There are various digital jobs that have solidified their foundation in the Philippine setting as well like the Transportation Network Vehicle Service System (TNVS), food delivery and courier services, and even home sharing.
We're not far from the leader
If you think that the country would need more time in terms of adjusting to this situation, think again. As a matter of fact, the Philippines even landed on the sixth (6th) rank back in 2019 among the fastest-growing markets for freelancers with a 35 percent income growth from the previous year according to Forbes.
Moreover, impressive numbers and figures loom the market because in its 2018 Global Freelancer Insights Report, Paypal, the world leader in financial services, analyzed a total of 22 countries and reported that Philippines has one of the highest number of freelancers per capita, at around 2 percent; this roughly translates to about 1.5 to 2 million Filipinos.
Read: Free Online Courses That Filipinos Can Take
In his note, Angara said that these digital workers or "freelancers" are usually paid well. They get to work and operate at their own time and pace and they don't need to go some place else to function.
Freelancers are usually paid very well. They get to work at home, at their own pace, and without their micromanaging bosses looming over them. It's the perfect set up for people who qualify for these jobs."
He then continued to explain that for the part of companies and employers, this would mean lower costs because there'll be no commercial spaces for them to work in.
On the part of the employers, hiring freelancers mean lower costs on their part and they get to tap a huge talent pool, all of which would make a positive impact on their bottom line."
Read: The New Normal Family Activities You Need to Adapt to Even After the Lifting of the Quarantine
The bill yearns to create a legal framework for the gig economy from which it could strengthen and endorse digital jobs or careers; as a matter of fact, it can even institutionalize employment standards for digital career workers.
The Department of Information and Communications Technology (DICT), the Department of Education (DepEd), the Commission on Higher Education (CHED), and the Technical Education and Skills Development Authority (TESDA) have also been mandated to create, design, and develop programs that will procure training sessions, seminars, and to market other forms of support or innovation strategies for digital jobs accessible to everyone.
Last but most definitely not the least; the bill is also striving for a more reliable internet connection in the country — the type where people would not lose their jobs because of intermittent and bad connection.
Read: Rolling Opening of Classes, Eyed by CHED
Even before the pandemic, a large portion of the Filipino population has made use of the gig economy due to the flexibility of its schedule and its competitive pay.
What do you think about the bill promoting digital jobs? Do you think you'll excel in this industry?
Source/s: ABS-CBN News | Manila Bulletin News