Scammers, fraudsters, or whatever you call them — they will never go out of style. Especially now in dire times of need, they're everywhere; but you can't just let them outsmart you. These fraudsters and scammers are getting smart; they're becoming more and more innovative and they really are looking for tons of different ways on how to steal from everybody.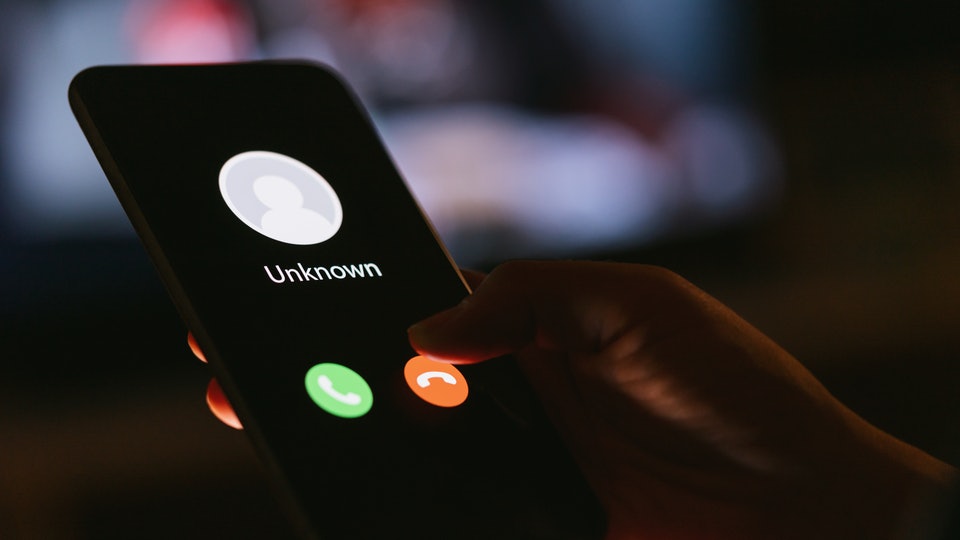 Part of the newest thing EVERYONE needs to be cautious about is the sim swap or upgrade scams that they're doing. In case you're not sure or you're not aware what this is, we will explain it to you.
Read: Avoiding BDO-Client Scams and Others During the Pandemic
What is the Sim Swap or Upgrade Scams?
With the recent technology now, people are looking to look for certain ways how they can improve the internet connections and the communication mediums and devices they have. LTE, short for Long Term Evolution, is probably one, if not the fastest forms of connectivity speed there is.
The sim swap or upgrade scams that we're talking about goes something like this:
The scammer or the fraudster will call you, pretending to be a telco agent;
Then, they will offer you a FREE upgrade of your LTE Sim Card — I mean, who doesn't want a faster internet speed?
But, what they'll tell you to do is they will direct you to send a message to your network provider; what they will tell you is that this activates the new LTE Sim Card;
Your new mobile number will get a One-Time Password (OTP) for activation; they will ask this from you so that they will have access to your account;
This is where everything goes wrong. When you give them the OTP, you'll lose access to your mobile number. They'll be getting everything including:

Text Messages
Calls
OTPs
Network Alerts and Messages
And Everything Sent to You
Read: Most Used Passwords in Social Media Accounts
How is the Sim Swap or Upgrade Scams Dangerous?
Think about it for a second, what happens when you lose control over your mobile number? What can you do about it? What would you do? Would you be able to report it? How are you going to cope with the situation if you only have one (1) phone and one (1) number?
We've warned you before how you can get rid of certain malware and viruses; we even taught you how you can report scams and frauds. But when your mobile phone number is involved? What would you do?
This certain scam is so dangerous because you will lose everything that's connected to your mobile number. If you got your social media accounts connected, they are at risk, too.
Read: Five (5) Best Ways to Avoid Investment Scams
These scammers and fraudsters are just pretending to be representatives from your mobile networks. They can be so smart that they sound like someone who really knows what they're talking about — they've been trained to do that.
Staying Safe
One thing worth noting is the fact that no one is exempted from this; old, young, tech-savvy and naive — each and everyone of us can be a victim. In turn, what should we do? Here are some of the things that you can take note of for you to be safe from this sim swap or upgrade scams that are on the prowl:
Whatever happens, NEVER GIVE YOUR OTP to anyone; not even to people you know.
Stay alert and vigilant — did you sign-up or did you request for an LTE Sim Activation? Did you contact your provider prior you getting that phone call?
More often than not, network providers would not be proactive in upgrading your sim card to LTE. The process is that you have to visit the nearest store from your location, tell them you want to upgrade, then go from there.
This is not the only scam out there — there are tons! It's better to be safe than sorry so don't go running around thinking you're lucky in getting a free LTE sim card upgrade.
Read: Stay Safe From Buying Fake Products by Following These Tips
There are a lot of different scams out there and they're not just initiated via phone call; there are scams that are sent through the email, through text, and even in person. The best tip that we have for everyone is to be wiser in communicating and interacting with people.
Remember that most, if not all service and network providers wouldn't proactively tell you that they'll upgrade your sim car. You would have to make that request; also, wouldn't it be better if you do it in-store? Wouldn't that be more convenient for you so when you experience problems, you're already there?
When you get that call, always think twice about it. When someone offers you something for free nowadays, you need to have that hunch that something isn't right.