Senator Risa Hontiveros ,last Wednesday, asked the Malacañang Palace to prioritize hiring Filipino workers first instead of foreign workers as to address the rising number of unemployment rate in the Philippines after the government announced of its plan into letting more foreign workers come into the country as part of the government's multi-billion-peso flagship projects.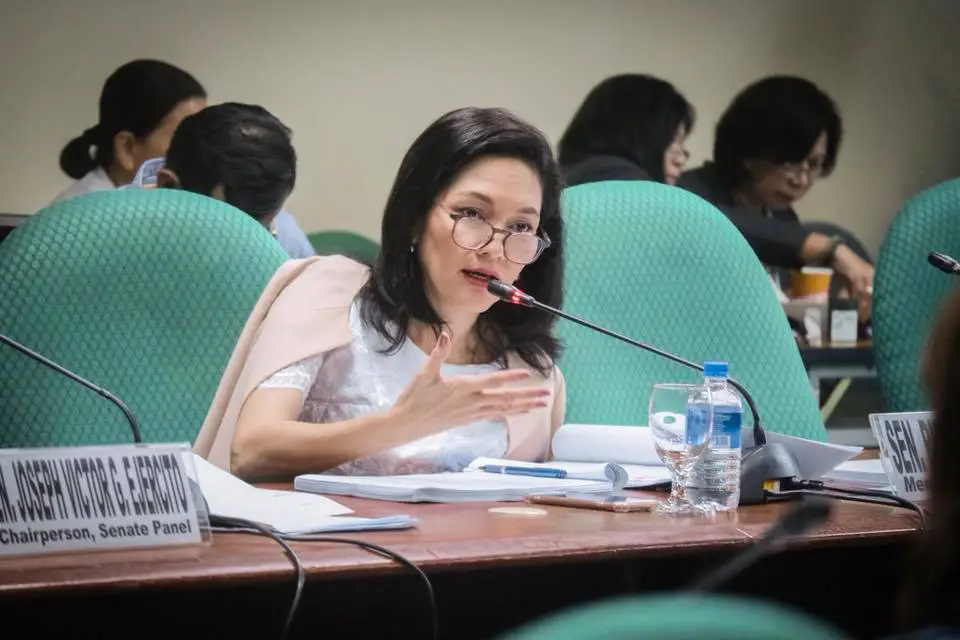 The senator issued that many Filipinos suffered the loss of their work due to the pandemic and reported the number of Filipinos that have been affected.
Read: Scholarship in New Zealand 2021 to be Fully Funded
Hire Filipinos first," Hontiveros said. "Millions of Filipinos lost their jobs and are going hungry now."
She also noted that overseas Filipino workers are returning home with no guarantee of a job.
Thousands of overseas Filipino workers (OFWs) who have also lost their jobs are also coming back home to the country. Let's prioritize them first."
Other sources of employment for the population
Hontiveros, likewise, stated for the Philippine government to survey the population for its skills and give them projects according to their matches.
Read: International Travel Likely Not to Return until 2023
Also adding to say that the National Economic and Development Authority (NEDA) and the government's economic cluster team should develop a master plan that could roll out new sources of employment and new investments for the country so that they could "replace those that have been lost."
We need to match skills to available and future jobs. The government has to step in as one of our major employers through its flagship projects while we are in crisis."
The Rising Unemployment Figure
Industries such as the information and communication technology (ICT), agriculture, food manufacturing, the health sector, and urban-rural transport networks should be prioritized as well according to Hontiveros.
Read: PSA Job Vacancies — They're Hiring!
The Philippine Statistics Authority has seen an increase of five million Filipinos rendered jobless not only by the COVID-19 pandemic but also due to all the government-initiated lockdowns in April. These movement restrictions caused 7.3 million Filipinos to be thrown out of their work during the survey period, up from 2.3 million a year ago, PSA data showed.
Hontiveros added that local skills and talent must be harnessed as well and to ensure the security of Filipino workers first before foreign workers. She emphasized in Filipino that "among the returning OFWs alone, many are health workers, engineers, architects and more."
She says that our country needs to train and harness the skills that we have within our reach.
Read: Mayor's Permit No Longer Needed in New Business Registration Process
We need to harness local skills and talent that are available to us. Let's make sure that Filipinos have jobs here, before we open it to foreign workers."
Allowing Foreigners Into the Country
Earlier back in March, Malacañang halted the visa-free privileges of foreigners as a way to contain the transmission of the coronavirus pandemic, which has infected over 30,000 people in the Philippines.
Only accredited foreign government and international organization officials as well as their dependents; and foreign spouses and children of Filipino nationals are exempted from the restriction at present.
Read: 16 Bus Stops on EDSA When the GCQ is Implemented
Presidential spokesperson Harry Roque on Monday declared that proposals upon letting foreigners in to the country and allowing them to work on state flagship projects are being considered by the government.
He added that an embassy requested for a report on the visa holders performing work for flagship projects, permanent residents, retirees and special investors, however, he refused to say which foreign government made the request.
It is now being discussed. This was brought up by Secretary Meynard (Guevarra) of DOJ (Department of Justice) last Friday."
Quarantine Measures Leave 5 Million Filipinos to be Jobless in April
The health crisis left millions of Filipinos unemployed, the clearest telltale sign of the socioeconomic damage caused by the coronavirus disease. State officials claim that some of these job losses are temporary and may return upon Metro Manila's reopening, however, the situation may actually be worse than that especially since displaced migrant workers are not counted in the official tally.
Read: Digital Jobs for Filipinos Sought by Senator Angara
National Statistician Claire Dennis Mapa reported that further observations will be done as to definitively say whether the socioeconomic damage is temporary or not during the online briefing they had.
The definition (of unemployment) is if you do not have work in the last week (of April). What we will do in the next few months, once we have another survey and if we will see improvement in July round, then we can say that that impact is temporary."
Do you agree that the government should hire Filipinos first before foreign workers? Would this be able to help the employment issues our country is now undertaking?