Due to the pandemic, there are approximately 42,000 OFWs who are expecting to go home in the coming months, as stated by the National Task Force (NTF) chief implementer and presidential adviser on the peace process, Carlito Galvez Jr. The government, then, voiced out its concerns of accommodating this number of OFWs for the mandatory 14-day quarantine period to halt the spread of the Coronavirus Disease (COVID-19).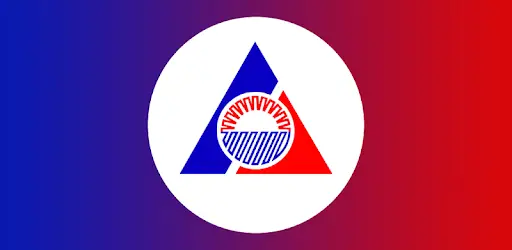 But with all the necessary health measures set in motion, it is nearly impossible to contain the estimated 42,000 in a single quarantine facility.
Read: Here are Some Outdoor Activities You Can Do During the Quarantine
The Overseas Workers Welfare Administration (OWWA) has recently released the "Uwian Na" app and online portal in which the return process of overseas Filipino workers to their respective hometowns will be expedited as a solution. Overseas Filipino Workers, or OFWs, are encouraged to visit and register at uwianna.owwa.gov.ph or even just on the app to be able to settle their travel arrangements to their provinces in the Philippines faster.
Hans Leo Cacdac, the OWWA Administrator said that this is to help all of those who are coming home — to expedite the return process.
It's a registration procedure for transport home for those who are negative in the PCR (polymerase chain reaction) test results and are in OWWA quarantine facilities, this is for the purpose of expediting the return process."
Read: The Bureau of Internal Revenue (BIR) Urges Online Sellers to Register Businesses as They Should be Taxed
Not being able to depart quarantine facilities
Some repatriated OFWs have previously raised their concerns of not being able to depart the quarantine facilities and to return home despite having already completed the required 14-day quarantine period and having already been tested negative for the disease. So through the Uwian Na app and/or online portal, OWWA will be able to group OFWs into different batches based on their destinations.
Moreover, Cacdac said that through the app, they will be able to group people and repatriated OFWs; they will be grouped depending on their destination, they'll be able to organize the booking or the chartering of flights.
This is so we can group you depending on your destination so we can organize the booking or chartering of flights, and also so we know in which hotel you will be fetched."
Read: Up to P20,000 SSS Cash Benefit to Those Who Lost Their Jobs
Technically, there are a lot of things that can go on within the Uwian Na app — and the ultimate goal is for it to help and assist OFWs upon their return here in the Philippines.
Registration to the Uwian Na app
Upon registration, OFWs will be required to be included and involved in the Philippine Coast Guard (PCG) list of OFW repatriates with RT-PCR Negative Results and must have a hotel destination provided by Overseas Workers Welfare Administration (OWWA).
Then, they would be asked for basic information when filling the form up. Each OFW that would sign up in the Uwian Na app or portal would be required to submit their personal and basic information. Afterwards, an acknowledgement email confirming their registration will then be sent out to OFWs who have completed the signing up process, as well as the instructions to their transportation and going home arrangements.
The Philippine government is doing everything they can to actively counter and control the situation of the return process of OFWs as safely as possible as according to Secretary Carlito Galvez Jr., any miscalculation may lead to a second wave of coronavirus disease infections in the country.
Read: Cash Aid for Jeepney Drivers, Already on its 3rd Tranche
Because of the inconsistencies in the processes, the Uwian Na app, hopefully could cater to the needs of all OFWs who are going home.
Thousands of OFWs went home
OWWA reported on Monday that nearly a thousand OFWs were facilitated in their return home to Bicol by providing free transportation services despite the pandemic. Rowena Alzaga, OWWA-Bicol spokesperson, claimed that a recording total of 424 OFWs from Albay, followed by Camarines Sur with 235; Sorsogon-95; Masbate-77; Camarines Norte-61; and Catanduanes, 57 have been assisted upon their return home to their respective provinces.
Read: The SafePass App Launched by the Department of Tourism (DOT)
She added that through the use of the Uwian Na app and/or portal, workers were provided airport assistance after being flown through sweeper flights including endorsement to patient care centers where workers will have to complete the 14-day quarantine period aside from the free transportation services to their town or city, with free meals.
What do you think about the Uwian Na app that would help and assist Overseas Filipino Workers (OFWs) upon their travel going back here? Do you think that this specific app can help them in their journey?
Source/s: The Manila Bulletin News | Filipino Times