The 90's and the 00's kids all have known the game Counter Strike as one of the games that captured their hearts. The game innovated the gun and war games we know today — and it is actually one of the reasons how gaming evolved back then.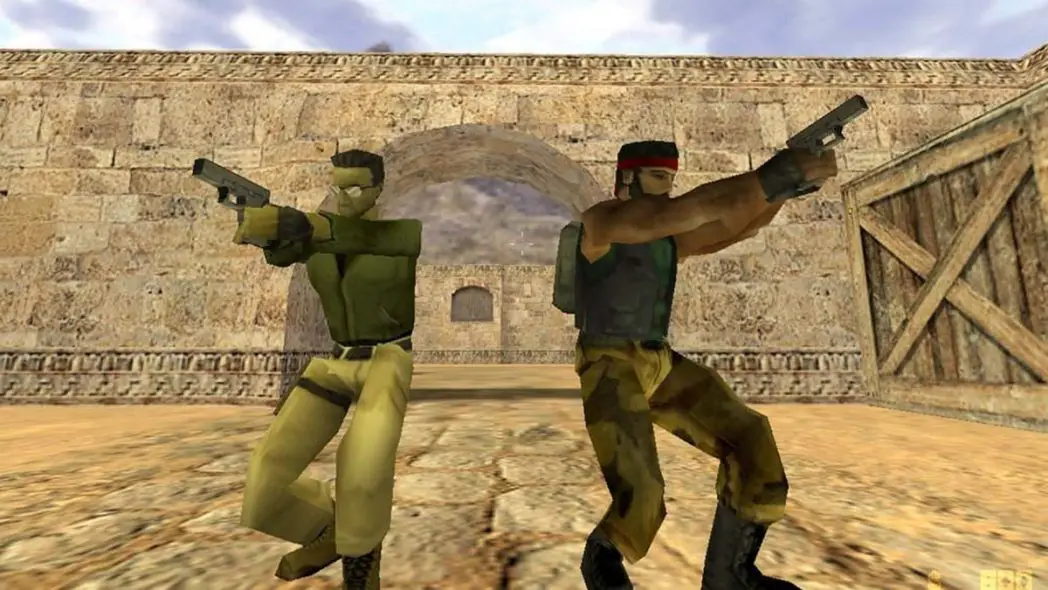 You can now play Counter Strike on your web browser; this is for the people who are looking to play it. Its return was first teased back in 2016 as an upcoming mod for CS:GO or Counter-Strike: Classic Offensive, all because of the CS modder "ZooL." The PC game is the most popular and is considered as the longest-running competitive first person shooters game; due to this, it has been hailed as a cult classic among fans of computer games.
Read: Mobile Games That You can Play Even Without Wi-Fi
Accessing Counter Strike on Your Web Browser
Accessing it is actually easy, just head onto CS-ONLINE.CLUB to play the famous game. No registration for it is needed — you can play as you with!
Counter Strike 1.6 is considered to be a highly debatable "best" version of the game because of its classic maps like de_dust, fy_iceworld, or the awp_map alongside simple mechanics, hacks/skills like bunny hopping, quick-scoping and headshots through walls that certainly marked upon the impression of gamers and made the game unforgettable to fans.
Counter Strike Origins
While the game series is a constant hit on Steam's chart of concurrent users today, the multiplayer title arose from some humble origins. The foundation upon the game Counter Strike stems from an ongoing multiplayer battle between two groups: the terrorists and the counter-terrorists team. Both teams have goals to meet to be able to win a round and score a point.
Read: 10 Simple Reasons To Remove Spyware From Your Computer
Co-creator Minh "Gooseman" Le said that the choice that ultimately led to the game's creation came from a personal interest towards the topic regarding the conflict between terrorist and counter-terrorist squads. During that time, games of that particular nature were not explored with, he added.
Le said that there actually were quite a lot of games that have the same theme – being Rainbow Six as an example.
There weren't a whole lot of games out there that dealt with that theme. I thought it was kind of like a mysterious topic that hadn't been covered as well."
Realistic Setting
Le decided to mod Half-Life for a more realistic setting unlike Unreal Tournament and Quake. He claimed to have worked about "30 to 40 hours" per week especially with Half-Life's new-engine learning curve that presented to be another difficulty.
Read: EasySurf: TM Data Promos with Free FB, YouTube, Spotify, Games and More!
The co-creator only had hoped they would find a small player base which they could grow from, nothing too excessive so when the mod was first released, Le was taken aback and surprised with the mod's sudden popularity.
I was really just hoping we would find a small player base to grow from–nothing too substantial."
Player Discussion in the Game's Development
Jess Cliffe was the person behind the communication of the creators to the players and facilitated the website in which player discussion took place. Communicating with fans was important to the game's development as Le took heed of all the feedback he received upon creating alterations in the game's subsequent versions.
Read: The Top Four (4) Best Strategy Games for PC
According to Le, the development was an "open process" in which the community participated to as well. The stages in Counter Strike were all due to the community, and they would only be the ones reviewing them to pick apart which ones the creators liked.
We didn't actually make any of the levels for Counter-Strike, all of the levels were made by the community. They would make levels and submit them to us, and we would review them. We would choose which ones we liked and include those in the next version we released. So basically that is how the game was developed. It was me, my partner Cliffe, and the community. It was kind of like crowd development."
From there, the game developed into what it is now. The game series has sold over 25 million copies, developed several different successful replications, and made its name in the hallmark of competitive gaming.
Counter Strike on Web completely free
Yes – you did not misread it or you did not read it incorrectly; you can access Counter Strike on web.
Read: Sony PlayStation Games to be on Android and iOS
Servers are available throughout the regions of Europe, Canada, the United States (USA), Asia, India and Brazil. So if you're an avid fan — you can play the game. What about you? Are you excited to play Counter Strike on web? What are your thoughts upon the game?