Because of the large influx of positive Coronavirus Disease 2019 (COVID-19) cases, there have been a lot of confusion about which activities are allowed; which are not. A few days back, a lot of hustle and bustle and commotion about which activities are allowed to be done; and the Philippine Sports Commission (PSC) clarified the allowable sports activities.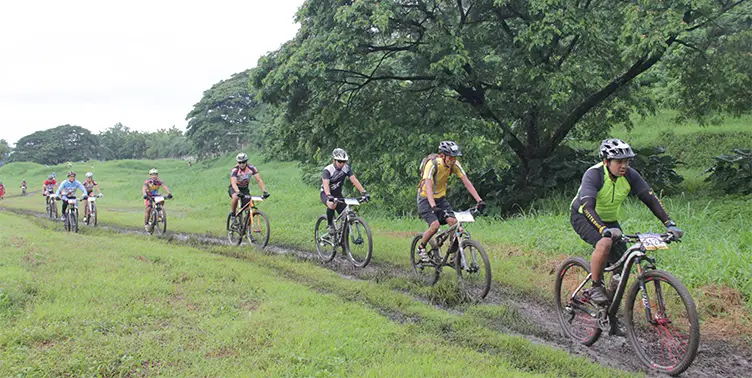 The confusion is with regard to the different types of quarantine that are to be implemented in the coming days. So — are you good with your knowledge? Or do you need help in fully understanding it?
Read: The New Normal Family Activities You Need to Adapt to Even After the Lifting of the Quarantine
Before jumping to which outdoor activities you can do, it is important and imperative for everyone to understand what each form of quarantine is. This can help them avoid being told and even worse — apprehended.
Guidelines on different quarantines
The Inter-Agency Task Force (IATF) has mentioned and announced their guidelines about the different quarantines. In addition to that, we've summarized some of the allowed things and allowed activities under each form of quarantine.
Enhanced Community Quarantine (ECQ)
This is what we most, if not all know of; but for the sake of everyone, this is the quarantine effective in areas that are considered to be a "critical zone" or those with more than 20 cases for every 100,000 population.
There would be no movement regardless of age and health status. Minimal economic activity except for utility services (ie. food, power, water etc. and critical economic sector. No transportation activity except for utility services. No physical classes.
Read: Duterte Not in Favor of Opening Classes Without a Vaccine
Modified ECQ
What would be included in this form of quarantine? Areas with a number of up to 19 cases for every 100,000 population, considered to be the "containment zone." This brings limited movement within zone for acquiring essential services and work.
Operation of selected manufacturing and processing plants up to maximum of 50% workforce. Roque said they will finalize these industries and may be announced later Tuesday or Wednesday. Limited transporting services for essential goods and services. No physical classes at all levels.
Industries vital to society such as health care, pharmacies, veterinary clinics, food manufacturing and supply chains, and groceries can operate at full capacity. However, certain manufacturing and processing plants can operate at only 50% capacity. More commercial establishments can also operate at 50% capacity.
Read: The Philippine Gov't Looks to Limit Lockdowns to Zones by June
General Community Quarantine (GCQ)
This type of quarantine is considered to be the "buffer zone" or those "without cases but contiguous with localities with cases." Limited movement to services and work within Buffer Zone and Outside Buffer Zone.
This includes the operation of government offices and industries up to maximum of 75% workforce. Limited transporting services to support government and private operations. Flexible learning arrangements but no face-to-face learning is allowed.
Read: Local Government Officials Remulla and Treñas Appealed to Allow Back-Riding on Motorcycles For Family Members Under One Roof
Modified GCQ
On the other hand, these are the areas "outside buffer zone" with no confirmed cases. This is the permissive socio-economic activities with minimum public health standard. Resumption of all work in private and public sector at full capacity but with enforcement of mask-wearing, physical distancing, and other health protocols.
Resumption of all flights with the enforcement of safety protocols will be effective.
Read: Singaporean A.I. Predicted the End of COVID-19 in the Philippines
Now that you have that idea —what types of indoor or outdoor activities you can do in each form of quarantine? To help you further, we have engineered a table so that you will be able to understand it better and much clearer.
Outdoor Activities You Can Do
as per the PSC

ECQ
(Enhanced Community Quarantine)

MECQ
(Modified Enhanced Community Quarantine)
GCQ
(General Community
Quarantine)
MGCQ
(Modified General
Community Quarantine)
No outdoor sport
activities are allowed
Allowed are:
Individual outdoor exercises
(outdoor walks, jogging, running
biking, etc.)

Allowed are:
Outdoor non-contact
sports and other forms
of exercises like
(walking, jogging, biking,
swimming, running, equestrian,
badminton, skateboarding, golf, etc.

Allowed are:
Both indoor and outdoor non-contact sports and other forms of exercise like
(badminton, equestrian, skateboarding, biking, tennis, running, walking, swimming, etc.)
NOTE: All of these activities are allowed, under the type or the form of quarantine. However, it is notable that all of these must be done in accordance to proper social distancing measures. Even if you're in the lightest and the most lenient form of quarantine, it does not exempt you.
Now that you know the indoor and outdoor activities you can do during each form of quarantine, are you more thrilled? What activities are you looking forward to within the next few days?
Being healthy is part of the priorities that we should have especially in this pandemic. Workout — but workout safely!
Source: Philippine Sports Commission (PSC) Facebook Page