We all dreamed of having and owning a car – and to others, it seems quite the impossible. But what if we told you that right now, Korean giant Hyundai is offering a Buy 1 Take 1 promo?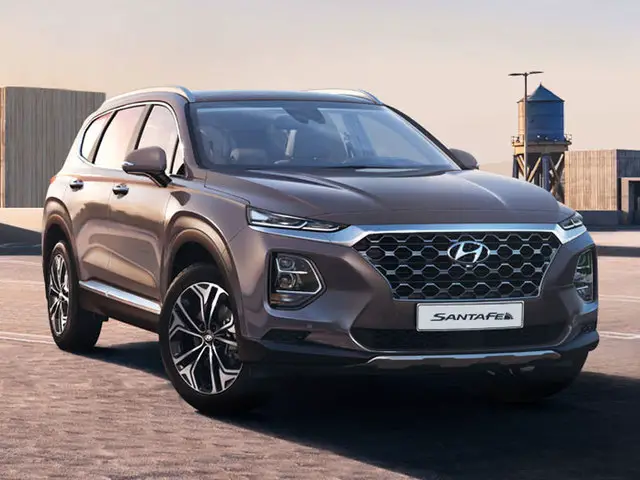 Yes, you read that right and this isn't a hoax. You can get one (1) free car if you purchase specifically one (1) Hyundai car, and it can be taken by anyone!
Read: A Guide to Cleaning Your Car Under the New Normal
A Pretty Deal
Hyundai Quezon Avenue announced their promo a few days back and it alerted many people. Who would've thought that they will offer a promo that many have never seen before?
It might seem to be a fantastic deal, especially to all car enthusiasts; but before you jump and celebrate, you have to know the costs.
This is, of course, open to everyone – especially to those who are willing to pay for the monthly charges of the two (2) cars. As per the department, if a customer or a client purchases one (1) Hyundai Santa Fe, they have the chance to get either a Hyundai Reina or a Hyundai Accent!
Read: All Filipino Drivers to Undergo Mandatory Driver's Retraining Program For Driver's License Renewal
What are the Terms?
So how will you be able to grab the opportunity of experiencing a buy 1 take 1 of a car? Well, as Hyundai Quezon Ave. made the deal pretty easily – the buyer or the customer would have to shoulder the P2.538 million price tag of the Santa Fe or a cash payment 20% down to get the promo.
Alternatively, buyers can opt for the second option; and that is to directly pay for the 20% down on a vehicle. This option would require buyers to cash out a total of P507,600 upfront and the monthly would be at P51,935 – for a solid five (5) years.
Read: Suspension of Doble Plaka, Extension of Time to Report Transfer of Ownership
Still a Pretty Deal?
So after knowing all the terms, do you still consider it to be a pretty deal? It's a commitment that many would bite but for some, it's one thing they know they'll not be able to afford.
Cashing in the Santa Fe or paying 20% down would give you a Hyundai Reina, with a base price of P683,000 or a base Hyundai Accent 1.4 AT at P838,000.
Contrary to what most people were thinking – they're brand new, too. Both the Reina and the Accent would come brand new and they'll come without a scratch.
The buy 1 take 1 deal can be what you've been dreaming of, especially if you are a Hyundai fanatic. The Santa Fe is one of the most sophisticated and is part of the highest calibers of big cars in the Asian industry; getting it would extremely be economical and stylish at the same time.
Read: EDSA Bus Doors to Left Side, MMDA Considers
For all the skeptics and the doubters there, here's the Facebook post of how real the deal is:
Want to Know More?
Should you be left wanting more information about the buy 1 take 1 promo, you can direct your queries to Hyundai Quezon Ave.
NOTE: We are not affiliated with Hyundai or with Hyundai Quezon Ave. This post is specifically to help people who have been looking for cars; and we think that this deal is one that would not be on for too long.
Due to the profit losses they've suffered, Hyundai Quezon Ave decided to push this buy 1 take 1 promo. The strategy caused millions of eyes bulged and wanting more.
Read: COVID-19 PUV Protocols to be Followed by the Commuting Public
What do you think about the Hyundai buy 1 take 1 promo that Hyundai Quezon Avenue branch is offering? Do you think that it's worth a deal?
Until When is the Promo?
Not to pressure everyone but the promo will run until the 31st of July, 2020. No mention of it being extended has been announced by Honda Quezon Ave but to be safe, that was the final date of when they'll be running the promo.
In case you're one of the few people who want to grab the opportunity of owning a Hyundai Santa Fe and a Hyundai Reina or Hyundai Accent, this might be the perfect opportunity for you.
REMINDER: Purchasing two (2) cars does not exempt you from paying their monthlies – unless of course you cash the Hyundai Santa Fe.
Read: Apply Driver's License, Register Motor Vehicle and Pay Thru LTO Online Portal
So, before you decide, manage your finances well and do the math so when the due dates come, you would not be surprised; and you'll not feel violated with what the rates are. You knew how much it was going to be in the first place.
Don't hesitate to contact Hyundai Quezon Ave in the event that you're interested in purchasing the Hyundai Santa Fe with the Hyundai Reina or the Accent.
All info can be seen on their Facebook profile!
Source: Hyundai Quezon Ave