Our country is infamous for the traffic it has. In almost every major road or highway, you can expect that the flow of traffic is bad. And the reason for this is not because of the narrowness of roads; the reason is because of the behavior of motorists traversing these roads.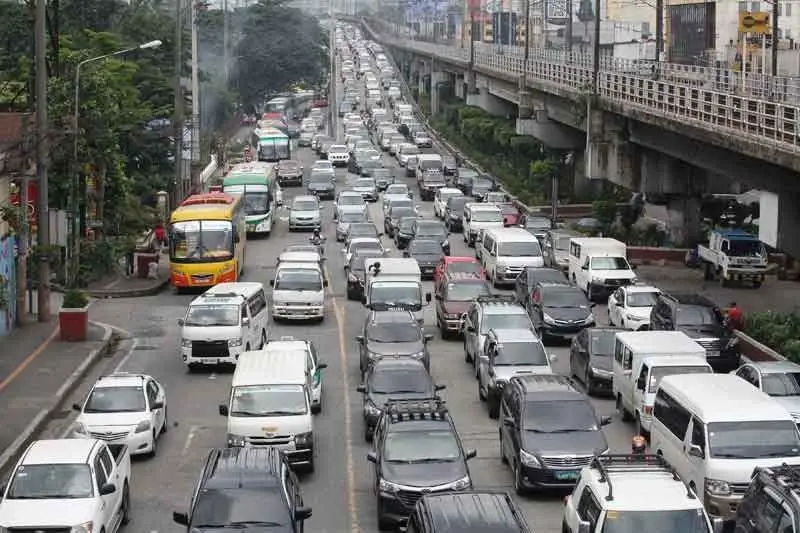 This is why Iloilo third (3rd) district representative Lorenz Defensor filed House Bill No. 3196 or also known as the Mandatory Re-Education Program for All Motor Vehicle Drivers Once Every Five (5) Years. Yes, you read that right—a mandatory retraining program will be held for drivers who would renew their licenses.
Read: What Causes the Infamous Metro Manila Traffic? Here's What's Causing it, According to the MMDA
House Bill No. 3196 or the mandatory driver's retraining program requirement
The bill entails motor vehicle drivers to undergo a one (1) day mandatory driver's retraining program upon license renewal. He said that this program would help in shaping the road behavior of most drivers.
Defensor even said that he won't be renewing his driver's license until House Bill 3196 gets signed into law. He added that the mandatory driver's retraining program will greatly benefit the country.
Read: Driver's License Renewal, Now Available on Saturdays
My driver's license expired last July 24, 2019, my birthday. And I do not intend to renew that until I see that this bill is passed into law. Why? Because I want to be the first one to undergo the Mandatory Driver's Re-education Program as an example to all drivers that even members of the House of Representatives are the first to volunteer themselves so this will be followed by everyone—public, private, rich, poor, women, men, young, old."
Essentially, the proposed measure looks to address the traffic situation in the country. In addition to that, having a mandatory driver's retraining program would help in the prevention of road accidents and mishaps; it'll also discipline more drivers.
What would the mandatory driver's retraining program look like?
According to Defensor, the re-education program would run from four (4) to eight (8) hours. In addition to that, a certificate of participation or attendance will be given to drivers who complete the program.
Read: The Land Transportation Office (LTO) Fees For New License, Student Permits, Etc.
Under the bill, the LTO will be forging modules which would cover various relevant subjects:
Road Safety
Basic policies of the Land Transportation Office (LTO)
Traffic signals and Road Pavements
Anger management, attitudinal driving, and road rage; and
Other subject areas that are necessary for road discipline (including defensive driving, driver alertness, speed awareness, and etc.)
That being said, drivers who wouldn't be attending won't be certified—they won't be getting their licenses renewed; this can be a problem so motorists must just abide by this should this get signed into law.
One of the few ways to relieve traffic
In addition to road safety, Defensor explains that this measure fits the plans of the government with their infrastructure. He claims that educating Filipino drivers won't just keep them safe—it'll also help relieve the infamous traffic in the country.
Read: The LTO Released the New Guidelines in Getting a Driver's License
Kahit gaano po kalawak ang ating mga daan, kung ang taong may hawak ng manibela ay hindi naiintindihan ang batas trapiko, ang road safety regulations, tuloy-tuloy po ang paglala ng ating trapiko, tuloy-tuloy po ang aksidente na nakamamatay, at dala ng aksidente na injury and death."
In Translation: No matter how wide our roads are, if the person behind the wheel doesn't understand traffic rules and regulations, the traffic will continue. Accidents can happen; injuries will take place and in some instances—death.
Read: Approximately 50,000 Driver's Licenses Remain Unclaimed at the Manila Traffic Bureau
Are Philippine road accidents really that bad?
Maybe you're not just aware of it; or maybe you think that accidents are normal. Yes, they are, in fact, normal but with the intensity and the frequency, we experience? It's too much.
Defensor even cited data which revealed that 12,000 individuals passed because of road accidents in the year 2016 alone. In 2018, however, 10,000 road accidents were documents; having more than 300 people fatalities in just Metro Manila.
Read: New LTO Rules Might Revoke Your License After Repeated Violations
In a press conference, the lawmaker said that discipline is just part of the key few things our motorists need. Hopefully, the mandatory driver's retraining program could reshape the figures.
Kailangan ng disiplina sa daan because hindi lang ito nagdudulot ng trapiko but it brings death, injury, and damage to property."
In Translation: Discipline is needed because it doesn't just cause traffic, it brings death, damage to property, and injury too.
Read: You Can Extend Your Driver's License Validity to 10 Years: Here's How You Can do it!
LTO to require driving school before license release
A few months back, the Land Transportation Office (LTO) announced that they had plans in doing the same thing. However, the difference is that in their version, they'll be requiring license applicants to undergo driving schools first in LTO and TESDA-accredited learning centers before they'll be issued a driver's license.
Read more about it here: The Land Transportation Office (LTO) to Require Applicants of Driving School Before Being Given a License, Soon
Overall, the mandatory driver's retraining program would refresh the knowledge of drivers. Not just with tips in driving, but also in the policies by the LTO, road safety, anger management, traffic signs, and the like.
Defensor said that in improving road attitude and discipline, we can look forward to better traffic. Not only that, but also in solving the growing number of injuries and deaths on the road.
If we can improve driver discipline and attitude on the road, we can already start the solution in helping reduce not only traffic but also death and injury."
Read: Good News For Everyone! You Can Now Get Your Driver's Licenses On The Day Of Your Application
What would happen when the bill gets passed into law?
I'm sure that you can imagine what would happen if the bill gets approved. Should the bill be signed into law, everyone would be required to undergo the mandatory driver's retraining program—even public sector employees.
Government employees and officials would be required to undergo the program within one (1) year of effectivity. On the other hand, non-professional and professional license-holders are required to undergo the program within three (3) and two (2) years respectively.
Read: Twenty (20) New Tollways, to be Added in SCTEX for Less Traffic Congestion
The approval of this bill opens a window to the LTO to charge small fees for these added processes. These fees are to compensate for the training materials, venue rental, administrative expenses, and other costs to the training.
However, the fees that would be asked from public sector officials and employees should be shouldered by the agency. Furthermore, employers of private sector-workers should also shoulder the fees for their employees. Other drivers, however, should settle and shoulder their own fees.
What do you think about the establishment of a mandatory driver's retraining program? Would this really help in terms of alleviating traffic in the country? And can this promote safety and lessen road accidents which lead to injuries and deaths?
Source/s: The Philippine Daily Inquirer | Top Gear PH