After the continuous smack on the use of vapes and e-cigarettes, it's now coming to a close. A few days back, several senators pleaded for the ban of using e-cigarettes here in our country as well as its importation. Now, President Rodrigo Duterte finally bans the use and importation of vapes and e-cigarettes.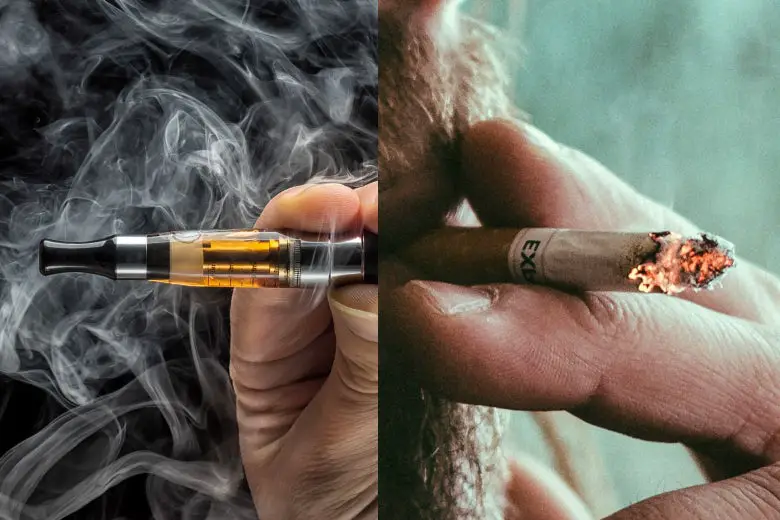 During a press conference in the Malacañang Palace, the President expressed his thoughts on vaping. He said that just like smoking, it imposes health dangers, too.
Read: Ban on the Use of E-Cigarettes and Vapes, Sought by Senators
Vaping is also dangerous, I am banning it. If you are smoking now, you will be arrested."
Duterte on banning the use of vapes and e-cigarettes
During the press conference, the Philippine President was firm with his decision. In fact, he even called out the public on the newly-imposed measure. He said that it has not been approved by the Food and Drug Administration (FDA) and that it is toxic.
Read: The DOH Bans the Use of Vapes and E-Cigarettes in Public Places
I will order law enactment to arrest anybody vaping in public. I hope everybody is listening. You now why? Because it is toxic and the government has the power to issue measures to protect public health and public interest."
Even the importation of vapes and e-cigarettes has been prohibited. He continues to explain that it's killing people for money; it's not good as it counters public safety.
They're just killing people for money. I will ban it because it is not good because it is contrary to public safety."
Read: E-Cigarettes and Vapes Change Blood Vessels After One Use, as per Study
Forthcoming vape ban in the Philippines
In a written Executive Order (E.O.), President Duterte mentioned that a vape ban is coming soon. However, he said that he doesn't need one for it to immediately take effect.
You cannot do it inside a room. That's full of s***. You contaminate people na hindi pa panahon mamatay [whose time to die has not come yet.]"
Read: The Department of Health (DOH) Recommends Price Reductions For 120 Medications
The Department of Health (DOH) says that they're fully supportive of the President. They said that if the President bans the use and importation of vapes and e-cigarettes, they'll be backing it up with no question.
In fact, President Duterte signed a law back in July 2019 that placed a tax of P10.00 for every 10 milliliters of vape liquids. With the press conference, he said that he looks into increasing this tax more.
Is this legitimate even without a written order?
Our dearest President has been known to make moves even without orders. In fact, back in July, he ordered the stoppage of operations of the Philippine Charity Sweepstakes Office (PCSO) with suspicions of massive corruption inside the agency.
You can read more about that here: President Duterte Commands the Stoppage of All PCSO Gaming Activities
That was done even without an Executive Order. The suspension was then lifted; but, about 30,000 PCSO gaming outlets ceased to operate.
About 1 million Filipinos do not smoke, but use e-cigarettes. After the announcement that President Duterte bans the use and importation of vapes and e-cigarettes, would the vaping community cease?
As reported in the United States, around 42 people have passed because of vaping. About 2,100 became ill from its use, too as of November 14th, 2019.
Read: You Know What's Worse Than Smoking 15 Cigarettes A Day? – Being Lonely
Was there a case of disease here in the Philippines?
Yes, indeed. In fact, it was a 16-year-old girl in Central Visayas. It was reported that she was using e-cigarettes simultaneously while smoking. She was diagnosed with a case of EVALI, a vape or smoking-associated lung injury.
She was admitted to the hospital on October 21st, 2019 with the complaints of her experiencing "sudden severe shortness of breath." It was later found out that the reason is because of the concurrency in smoking and vaping.
Read: Scientifically-Proven Lung-Cleansing Technique That Smokers Need To Try, it Can Help Smokers Quit, Too!
Then, that's when the DOH called for a "vaping ban" as vapes weren't proven nicotine replacement. Hence, it can cause lung injury worse than what a smoker can get.
While vaping and e-cigarettes promote healthier lifestyles than smoking, it might not be as healthy as we think it is. Now that President Duterte bans the use and importation of vapes and e-cigarettes in the Philippines, it's quite sure that distributors, as well as users, would take a step back.
What do you think about the banning of both the usage and the importation of vapes and e-cigarettes in the country? Is this just right for the betterment of every Filipino's health? Or is this ridiculous considering the fact that e-cigarettes and vape manufacturers "claim" that vaping doesn't have negative health effects on people?
Source/s: CNN Philippines| The Philippine Daily Inquirer