There has been a outflow in the usage of e-cigarettes and vapes here in our country. With the downpour of many different types of e-cigarettes, the market changed. Various Senators are looking to have a ban on e-cigarettes and vapes.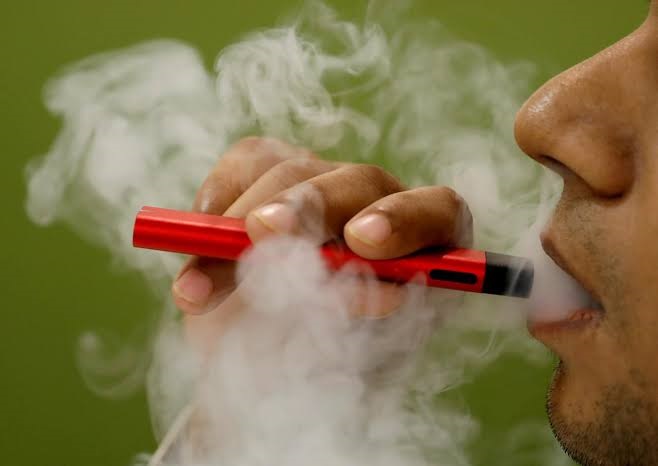 They explained that these devices does not have any legal and solid framework; that these could be tampered with and be taken with illegal substance.
Read: The DOH Bans the Use of Vapes and E-Cigarettes in Public Places
Why do senators want to ban e-cigarettes and vapes?
Following the simultaneous cases of lung cancer in diseases in about 30 countries due to these devices, some Senators believe that these can be dangerous. How? By the nicotine — because they said that vapes could be replaced by other illegal drugs.
Senator Francis Tolentino had warned that e-cigarettes and vapes could be modified. He said that its nicotine content can be replaced with illegal drugs such as methamphetamine hydochloride or shabu. 
Read: E-Cigarettes and Vapes Change Blood Vessels After One Use, as per Study
What I'm afraid of is that there might be some skillful drug lords who would put shabu in those vapes."
Furthermore, Senator Tolentino pushed to exclude vapes and e-cigarettes among the products to be implemented increased "sin taxes." He said that these items should be considered as illegal as our country doesn't have law regulations on nicotine delivery yet.
He also said that many products had tetrahydrocannabinol (THC). This is the chemical that alters the mind of people in the marijuana plant; it's what gives marijuana users "the high."
With this, he said that people are now creative in building things. That we can break things apart, such as the vape and liquefy some components.
We are ingenious and good in breaking apart things, like vape, you can separate its components, and liquefy whatever you want to put in and it could be worse than (THC)."
Read: The Department of Health (DOH) Recommends Price Reduction For 120 Medications
Harm to its users
One of the reasons why they're pushing to ban e-cigarettes and vapes in the country is because of its documented harm. As per Tolentino, about 33 countries which includes the United States, China, and Australia have already or is on the move to ban vapes. Why? Because of the serious harm it does to its users.
He adds that about 40 people have already died in the United States due to vaping in just August to November. So why would we allow it? He asks.
If (vape) is really harmful, why will we allow it to enter the Philippines? Why should we legalize this?
The flavors attract minors
Senate President Vicente Sotto III said that the variety of flavors available is what attracts people to use it as a tobacco substitute. In fact, he said that these flavors would not only attract smokers trying to quit, but minors, too.
When you mix in illegal things as well, such as marijuana, cocaine or whatever juices, the effects change and become dangerous. Then when you say it's candy, raspberry, strawberry (flavored), it attracts minors."
Read: U.S Researchers Discovered a New Treatment For Cancer
Dr. Anthony Leachon, one of the authors of the Sin Tax Coalition said that he looks to ban e-cigarettes and vapes, too. As a matter of fact, he is urging the Department of Health (DOH) to issue medical and health findings on its effect.
This is a cause for great concern, and we hope that the government steps up and protects the public from the harmful effects of the use of e-cigarettes and vape before this becomes a large-scale epidemic."
Usage and sale of vapes and products regulation
Senator Bong Go said that he would talk to President Duterte and recommend to issue an executive order to regulate, distribute, manufacture, and sell e-cigarettes and its products in absence of such law.
Lawmakers, on the other hand are pushing for the creation of an agency that would regulate both the use and sale of vapes and vaping products in the country.
Read: Cigarettes at P20 Per Stick Can Stop People From Smoking
Cristal Bagatsing, Manila Fifth (5th) District Representative, said that there should be a body to regulate Electronic Nicotine Delivery System (ENDS). In addition to that, she said that these regulators should be comprised of the following departments:
Department of Trade and Industry (DTI)
Department of Health (DOH); and
The Department of Finance (DOF)
She further explains that the ENDS should be regulated in a strict manner. That an inter-agency should be established to find out about the safety of these ENDS before they are sold to the public.
As it is a tobacco substitute, ENDS should be strictly regulated, especially the self-refillable types. An inter-agency body should be created to determine the safety of these ENDS products before they are sold to the public through more research and studies."
Raising taxes while no law is set to ban e-cigarettes and vapes
Leachon said that the support of the coalition to support the Senate Bill 1074, sponsored by Sen. Pia Cayetano. This bill looks to substantially increase the taxes on heated tobacco products like vapes and e-cigarettes.
Read: Cancer Control Law Established in the Philippines
This measure, for your information, was already certified by President Duterte as urgent last Tuesday, November 12th, 2019.
Leachon said that raising taxes on things have been an effective tool in controlling the public's consumption on sin products. Moreover, he said that Sen. Cayetano's bill would be prioritized and that they hope that it gets approved before we enter 2020.
Raising taxes has proven to be an effective tool in curbing the consumption of sin products, and Senator Cayetano's bill has already been certified as a priority measure by the Office of the President. Once again, we urge our legislators to act on the call of the President, and approve Senate Bill 1074 before the year ends."
It's true that raising the taxes on products have proven to be one of the most effective ways in controlling, not just sin products, but other products too. If you are a smoker who has been influenced to quit and to start using these heated tobacco products, what would you feel?
Leachon adds that this bill is being worked on for a great concern. He said that they're hoping that the PH government will step up and protect everyone from the harm given, as documented, by these tobacco substitutes.
Read: Johnson's Baby Powder Bottles, Recalled Because Traces of Asbestos Was Found by the FDA in Samples
Do you think that imposing higher taxes on these products are just right? How would you feel about the Philippine government's thoughts and plans to ban e-cigarettes and vapes? Wouldn't this just revert people who quit back to smoking?
Vaping and the use of e-cigarettes are few of the alternatives to smoking. Especially to smokers who have successfully quit — and who know vapes — it's going to be a hard time for them to cope finally after they've withdrawn their addiction to cigarettes.
The government should have a plan that would reduce global harm in smoking; not just by banning vapes and e-cigarette products or substantially increasing its taxes.
Source: The Philippine Star