Are you a Grab user? Have you been bothered with how the rates were within the past months? Well, the Philippine Competition Commission (PCC) ordered the ride-hailing giant to refund about P5 million to customers because Grab was "overcharging" its customers.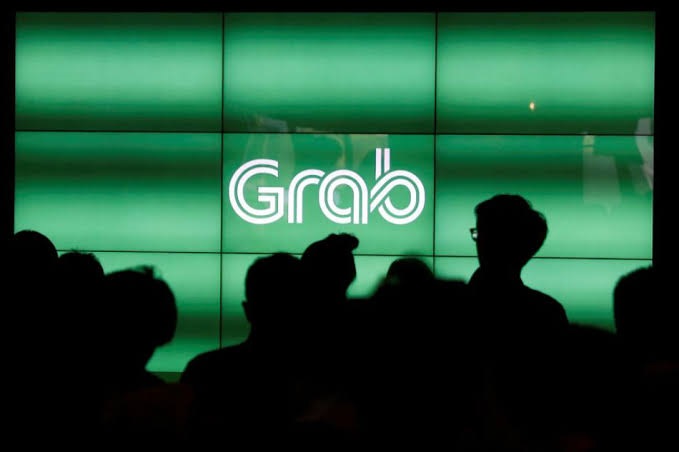 The PCC announced on Monday, November 18th, 2019, to refund the said amount to customers who booked between February 2019 and May 2019. So if you have been patronizing Grab from February to May 2019, a refund might be on your way. 
Read: Grab Philippines Will Now Give You Points When a Driver Cancels
When did the PCC issue this order?
The PCC issued this order to Grab back in November 14th, 2019. With this, they were given sixty (60) days to refund or give back to customers.
To be fair, Grab's pricing is actually dependent on the situation; their prices are based on the demand along with the availability of drivers. Meaning, during peak or rush hours, the prices surge.
In fact, Grab was already penalized by paying a P10 million penalty for overcharging their customers. This includes the rebate of the P2 per waiting minute to Grab riders that was earlier imposed by Grab Philippines.
Read: Grab to Pilot GrabWheels in Intramuros With Free Rides For 3 Months
Grab to be fined
In addition to that refund they are to give back, Grab Philippines was also faced with fines amounting to P23.45 million. The PCC said that they were able to resolve a fine to Grab Philippines for breaching pricing commitments.
The PCC has resolved to impose a total fine of P23.45 million on Grab for breaching its pricing commitments during the first to third quarters of the initial undertaking. The disgorgement mechanism shall be applied on the third quarter fine that will kick off the refund of P5.05 million to affected grab riders."
To break it down, the antitrust watchdog of the Philippines said that of the P23 million in fines; P11.3 million would be for penalties for the first (1st) quarter of 2019; P7.1 million for the second (2nd) quarter, and P5.05 million for the third (3rd) quarter.
Read: Grab PH's GrabPet and GrabFamily Feature, Out Now!
To restore pricing and quality of service
After their merger with Uber, Grab Philippines was ordered to comply with its initial price and commitments, in which the PCC found it to be somewhat a monopoly. Prior to that, the PCC required Grab to restore their service quality as well as their pricing before the official merger and after Uber Philippines has been sold to Grab.
The commitments that Grab Philippines agreed to would be to bring the average cancellation and acceptance rates to be at the level before the merger with Uber happened. This would keep the fares and the quality of service at par with what they had before when they still had Uber as their competition.
To let you know, this isn't the first time Grab is fined by the PCC. Back in January of 2019, PCC also fined Grab P6.5 million for submitting insufficient and incorrect data on fare monitoring.
Read: Tutorial: How Much Money Have You Spent on Grab? Here's How You Can Know How Much
Back in October 2018, both Grab Philippines and Uber Philippines was fined a P16 million penalty for the violation of the key provisions of the merger review.
How would the riders get their refunds?
READ: Grab Philippines says it will work closely with the Philippine Competition Commission in implementing the agreed mechanics for the payment.

PCC ordered Grab PH to pay a total computed amount of ₱5,050,000 to passengers who took Grab rides between February and May 2019. pic.twitter.com/D36KnDegZ7

— CNN Philippines (@cnnphilippines) November 18, 2019
Arsenio Balisacan, PCC Chairman, said that riders will directly be given a rebate through their GrabPay accounts, individually. If you have had Grab rides from February 2019 until May 2019, you will be given a refund.
However, Grab will be announcing the payment and refund mechanics to riders earlier or five (5) days before the refund or before they pay.
Read: The Land Transportation Franchise and Regulatory Board (LTFRB) Responds To Grab Drivers' Cancelled Rides
What does Grab have to say about this?
In a statement that Rappler took from Grab, the company said that they are looking forward to paying the passengers and customers who took Grab rides from February 2019 until May 2019.
To add to that, they iterated that they are compliant and is maintaining the fare matrix duly imposed by the Land Transportation Regulatory and Franchising Board (LTFRB).
They said that they will closely be working with the PCC for the payments/refunds. Moreover, they would adhere to the voluntary commitments they have made together with the Competition Commission.
Read: You Can Now Book a "Ride-Sharing Flight" to Your Destination
Conditions set by the PCC
Other than giving the refund, the PCC had placed Grab under strict monitoring for the second (2nd) straight year. The PCC also admitted that Grab is still enjoying a monopoly of the market because they have little-to-no contenders that would reach and match them.
With this, the antitrust watchdog imposed a system that would force Grab to return excess payments to its riders. How? "If Grab breaches the monthly average cap set by the PCC."
Monthly price caps
The PCC has implemented monthly price caps for Grab services. What this does is it limits the fare surges by almost one-fifth of the base fare during high-demand and peak hour situations. The PCC said that they're limiting the fare increase to just 22.5 percent most of the time.
Read: Road Etiquette and Safety Education to be Included in the K to 12 Curriculum
The monthly average fare cap restricts Grab's ability to increase prices beyond pre-transaction levels, limiting the average fare increase to 22.5% in most months."
Power of choice for drivers
To add to the conditions set by the PCC, Grab-partner drivers are given the "power of choice." This choice is to drive and work for other transportation network companies; they would not be required to be tied up with Grab Philippines alone. However, Grab was told that they need to assist drivers in applying for their permits and licenses if they wish to do so.
Drivers who would be staying with Grab, however, need to maintain the initial average completion rate of 70 percent per month; this would start on April of next year. Grab-partner drivers who would not be able to comply must erase their "see destination" feature for bookings for the enhancement of passenger experience.
Read: What Causes Metro Manila Traffic? Here's What's Causing it, According to the MMDA
What happens when there's another breach?
The PCC said that violations following this specific situation would impose a penalty of P2 million per instance. That said, Grab Philippines now has to be careful in terms of setting goals and pricing.
Are you a frequent Grab rider? Did you have any Grab rides between February and May this year? If so, then you will be getting a refund anytime soon as the PCC ordered Grab to refund about P5,050,000 to customers and passengers who took Grab rides between the said dates.
Read: A Total of Twenty (20) New Tollways, to be Added in SCTEX for Less Traffic Congestion
Do you agree that the price matrix and rates of Grab Philippines are ridiculously high during rush hours? Do you think that paying the refund is just right and fair for everybody? Let's wait for further announcement and clarification from Grab on how riders will be given their refund.
Source/s: CNN Philippines | GMA Network | Rappler