Ride-hailing applications are currently staggering the market. Because of the traffic and the inconvenience of Philippine roads, a lot of people with cars just to choose to ride Grab and other personal private taxis to get to their destination. But with the traffic, even riding any of these ride-hailing applications can piss you off.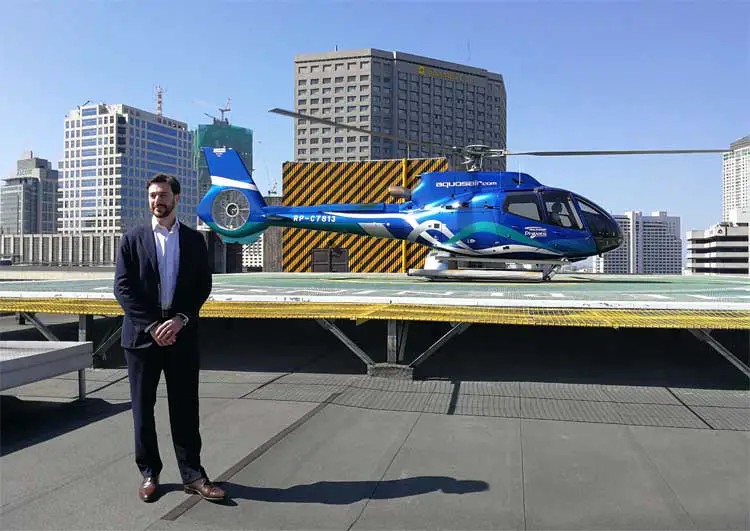 With a new offer by a private Singapore-based helicopter ride-sharing group, you will never be late again! Ascent, which is a startup in the helicopter ride industry, launched its helicopter services here in Metro Manila today, the 3rd of April 2019.
Read: Free LRT-2 Rides for Veterans Next Week
Lionel Sinal-Sinelnikoff, Ascent founder and Chief Executive Officer (CEO), said that this new mode of transportation service directs to the problems of traffic in Metro Manila.
Despite being one of the fastest growing business hubs in Southeast Asia, Manila's traffic situation is also one of the most challenging in the region. With the launch of Ascent in the Philippines, we hope to provide a solution that is highly relevant in the current times' economic and productivity pitfalls caused by congested roads."
They had a press launch which was held in Pasay City.
Traffic in the Philippines
Sinelnikoff also notes that the country apparently lost a total of P3.5 billion due to congestion in roads and highways. This amount is not a joke considering the fact that our country needs to have running income because of the things that the Administration wants with it.
Read: Use and Ride These Bikes in Pasig For Free
In addition to his statements, he also said that Central Business Districts (CBDs) in the Metro like Taguig and Makati have transportation opportunities that are untapped because of its low use of available helipads.
What are the helicopters that will be used in this service?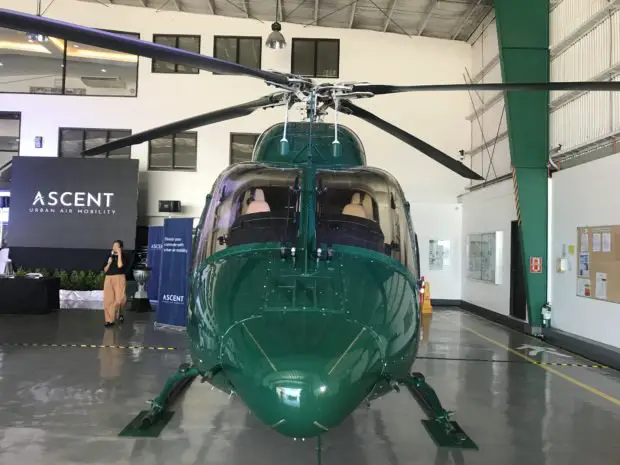 One (1) of the helicopters that will be used for the service would be the BELL 429. This specific helicopter can carry up to seven (7) commuters.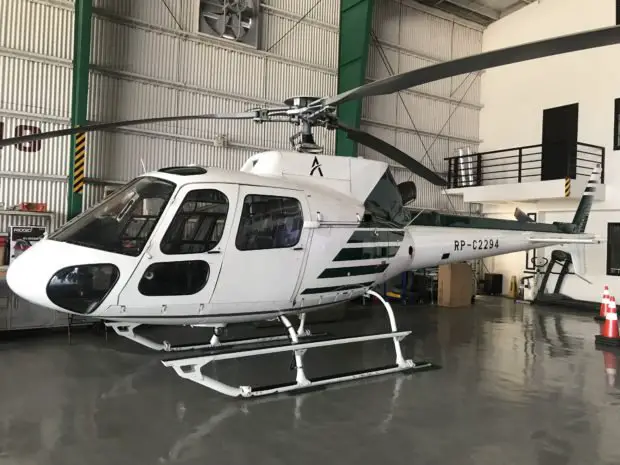 The other is the Airbus H125 and is smaller compared to the first (1st). This helicopter can carry up to a total of five (5) commuters.
He said that their goal is to be able to connect CBDs more easily and without hassle. Why? Because the CBDs are actually the bottlenecks of these traffic congestion.
Through the Ascent platform, we aim to connect CBDs more easily and promote the country as an ideal destination to conduct business helped by urban air mobility."
The services of Ascent Flights will locally be operated by air operator INAEC Aviation Corporation. General Manager of INAEC, Aldi Dexter said that they will make sure that their operations will continue to be reliable and safe for commuters.
Read: Modernized Jeepney For Those Who Live in Antipolo!
Our expertise in ensuring safe and reliable air operations, combined with Ascent's innovative technology offers perfect solution for the time-sensitive members of business community and individuals."
Where can I book?
If you want to experience or to try riding with Ascent Flight, you can do so by booking a flight through the company's website at https://ascent.flights/. Visit the website and book a chopper!
How much would be the rates if I were to ride with Ascent Flights?
Of course, the rates would be depending on the routes and the destination.
Makati to Bonifacio Global City (BGC) – P6, 900.00
Ninoy Aquino International Airport (NAIA) to Clark, Pampanga – P25, 900.00
Ninoy Aquino International Airport (NAIA) to Tagaytay – P21, 900.00
Future passengers have two (2) options in booking their flights. The first option is that they will be using the scheduled trips which are set by the company in the desired time.
Read: New Routes for P2P Buses Open for Franchising Which Includes Cebu, IloIlo, Baguio, and La Union
This scheduled trips will allow passengers to experience, discover, and access tourism spots via air which are arranged by Ascent.
The other option, however, would have their own choice and visit whatever areas they want to visit at a date that will be prescribed.
Just like a regular airplane flight, passengers have the option to have add-ons such as on-ground guest assistance, helicopter airport transfers, shuttle services, corporate packages, add-on luggage, and more.
So, do you want to travel the Metro in class and fashion? Try Ascent Flights and their "ride-Sharing flight" and change your perspective on Metro Manila traffic! Riding Ascent is not actually like your usual day-to-day commute; it's a whole different experience.