Do you reside or travel to Antipolo? If yes, then I am sure that you're aware of the hassle of Marcos Highway. The constant going-ons of construction and other repairs is really taking its toll.
As a matter of fact, this prohibits the operations of some vehicles who take people to and from Antipolo. Good news, though. A modernized jeepney has been released and is operational. This jeepney will take people from Antipolo to Taguig in a very special way!
Spot PH was able to find the new route which fits perfectly to people who constantly travel from and to Rizal.
Read: New Routes for P2P Buses Open for Franchising Which Includes Cebu, IloIlo, Baguio, and La Union
Yellowdot Transport Terminal Inc. takes commuting to a whole new different level! They now offer a jeepney route which will take you from Antipolo to Taguig! And the fare? It's just P43.00.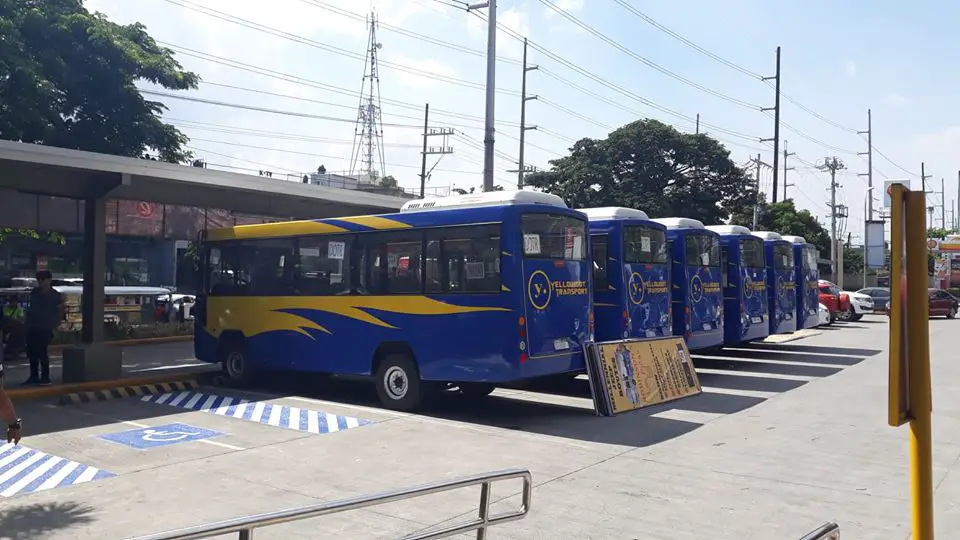 I know what you're thinking.. That's a bus! Actually, it's a millennial jeepney as some people would like to call it. You can take advantage of this service from Yellowdot Transport and have a convenient travel going to Taguig and other stops!
Advantages of taking this modernized jeepney
Of course, this modernized jeepney was made for the betterment of commuting experience of people coming from the Rizal province especially those who are coming from Antipolo going to major Central Business Districts (CBDs) in the Metro.
Some of its main advantages are:
Less travel time because there will be no stops for gasoline;
You don't have to cut rides just for you to save money or to be at an exact destination;
It's faster and it's more comfortable than riding a regular jeepney or boarding the Light Rail Transit System (LRT) and the Manila Metro Rail Transit System (MRT)
Here are the routes from and to Antipolo and to and from Taguig!
Cogeo to SM Aura Route

Location (Starting)

Fare

Northville

P11.00

Cogeo Gate 1

P11.00

Pagrai

P11.00

SM Cherry Antipolo

P11.00

Maries Village

P13.00

SM Masinag

P15.00

Vermont

P17.00

Sta. Lucia

P19.00

Ligaya

P21.00

SM Marikina

P23.00

IVC Flyover

P25.00

Libis

P27.00

Eastwood

P29.00

Wilcon Depot

P31.00

Ortigas Avenue

P33.00

Hypermarket

P35.00

Lanuza Avenue

P37.00

Bagong Ilog

P39.00

Kalayaan Avenue

P41.00

SM Aura

P43.00
As you can see, you can ride directly from Antipolo to Taguig without experiencing hassle and too much ride-cutting! It's just one ride away!
Read: New P2P Bus Routes for Daily Commuters
Here is the route from SM Aura to Cogeo:
Cogeo to SM Aura Route

Location (Starting)

Fare

Kalayaan Avenue

P11.00

Bagong Ilog

P11.00

Lanuza Avenue

P11.00

Hypermarket

P11.00

Ortigas Avenue

P13.00

Wilcon Depot

P15.00

Libis

P17.00

Eastwood

P19.00

IVC Flyover

P21.00

SM Marikina

P23.00

Ligaya

P25.00

Sta. Lucia

P27.00

Vermont

P29.00

Sm Masinag

P31.00

Maries Village

P33.00

SM Cherry Antipolo

P35.00

Pagrai

P37.00

Cogeo Gate 1

P39.00

Northville

P41.00

Cogeo Gate 2

P43.00
On your way back, there are stops in Kalayaan Avenue, Eastwood, SM Marikina, SM Masinag, and other more important business districts!
You can now ride safely, comfortably, and without hassle!
How does this work?
No, you won't pay it like a regular bus where a conductor will be taking your payment. Neither it is an honesty bus where you get to choose whether or not you will pay. Kidding aside, Yellowdot Transport vehicles and services currently accept Yellowdot tap cards as a form of payment.
Read: New P2P Bus Routes in Taguig
You can purchase a reloadable card on the spot when you ride for the price of P100.00. When you purchase the P100.00 card, it'll have a pre-loaded P50.00 balance in it.
So, you avoid the hassle of finding sources where you can have it loaded up.
Yellowdot Transport is a business which has been running for seventeen (17) years. It started out as a sole proprietorship business and eventually grew to become a corporation.
Read: A New Point to Point Bus Route Travelling from Rizal to Makati
If you require more information about them and their services, you can visit their website at https://yellowdottransportterminalinc.com/. Or, you can have a glimpse of them via their Facebook page at https://www.facebook.com/yellowdottransportterminalinc/.
So, if you are a traveler from Antipolo, you can now escape the hassle of cutting trips because this modernized jeepney is at your service!