The Philippines is one of the countries that have history in wars and battles. As a matter of fact, we're a nation three (3) countries tried to take over. Nevertheless, our countrymen fought for our rights and freedom.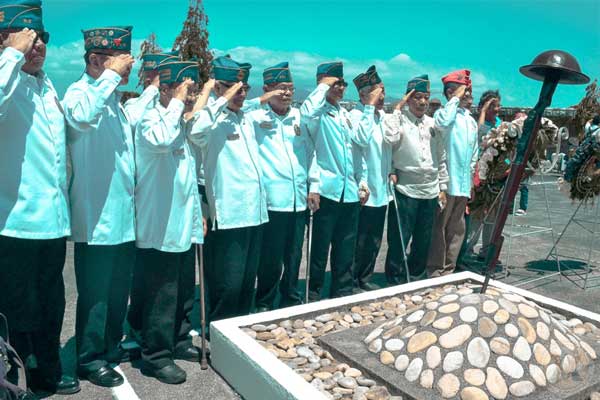 Next week, World War II (WW II) veterans will have the privilege to ride the LRT-2 for free between 4:30 A.M. and 10:30 P.M. This will transpire from the 5th of April 2019 until the 11th.
Read: The Pantawid Pasada Program by the LTFRB
Why would Philippine veterans get free LRT-2 rides?
This is in accordance to our country's tradition of celebrating the Philippine Veterans Week along with the Day of Valor on the 9th of April. So, if you are a Filipino veteran, you can take advantage of this opportunity because the railway management teams are looking back at what you have done.
Read: New ICC Stickers to be Launched by DTI to Recognize Fake Products
How can a Filipino veteran get free LRT-2 rides?
When they get to the station, all they have to do is to present the identification (I.D.) which is issued by the Philippine Veterans Office (PVO). This is some kind of proof that you really served the country during the times that it is in dire need of service and assistance.
How many free rides can Philippine veterans get?
As per the announcement, Filipino veterans can get unlimited free rides during the time period they offer (from April 5, 2019 to April 11, 2019). So long that the Filipino veterans are able to present a valid I.D. which will serve as a proof that they've served the country, they can have unlimited free rides from April 5 to 11, 2019.
FREE RIDE: In observance of the Philippine Veterans Week and Araw ng Kagitingan

MAGANDANG BALITA: Magbibigay ng LIBRENG SAKAY ang pamunuan ng LRT-2 para sa mga beteranong Pilipino mula ika-5 hanggang ika-11 ng Abril 2019, mula 4:30 AM hanggang 10:00 PM.

Salute! pic.twitter.com/OHoo0dh0Z7

— Phil News Agency (@pnagovph) April 2, 2019
If you wish to take part in this annual celebration, you can share this wonderful news to all Filipino veterans you know. The Philippine Veterans Week is a yearly 7-day celebration of the heroic act done by our Filipino soldiers during the time the World War II occurred.
Read: 2019 Philippine Holidays Out Now
Late President Corazon C. Aquino proclaimed this holiday in the year 1989 by virtue of Proclamation Number (No.) 466. Every 9th day of April, it is known as the Day of Valor or in most popular terms, Araw ng Kagitingan and is considered as a regular holiday.
What do you think about this? Would this be a good experience for those who have served the country for the greater good? Good news, a personal companion of the Filipino veteran can enjoy this privilege, too!