Working overseas is a tough challenge; being away from your loved ones, friends, and families could be devastating. However, millions of Filipinos choose working abroad over here in the country mainly because of their salary. As a matter of fact, a lot of Filipinos work overseas and hope that they can bring their families with them in the following years.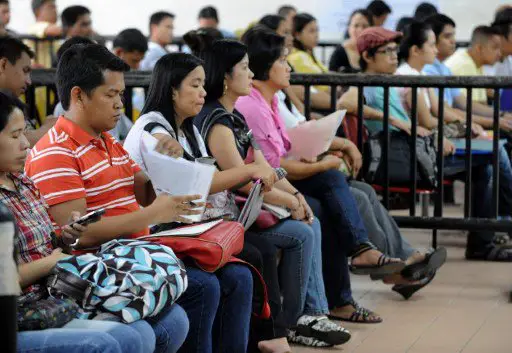 Many Filipinos choose countries like the Middle East, countries in the West like Canada and the United States of America, Australia, and New Zealand. These countries have populations that are aging. Therefore, young working Filipinos are more than welcome to work for their countries, given that applicants have the skill, of course.
Read: Are You Looking to Work Abroad? Thousands of Jobs in Europe for OFWs are Available
Guam, a U.S. Territory, reportedly approved more than 350 Filipino workers to work on projects found in the island, as per officials. The government of Guam took a solid YES to them and now, they're processing papers to be sent there.
355 workers were able to receive petitions and were approved.
This is in line with the recent news that the Philippines apparently has been taken of the list of countries which were approved by the government of the United States for new H-2B visas, reports the Pacific Daily News last Monday, the 1st of April 2019.
Read: Saudi Arabia Jobs that OFWs Can No Longer Apply For
A total of four (4) contracting firms were approved to lead workers from the Philippines. These firms include:
Nan Inc.;
J Corp.;
Core Tech; and
Northern Construction
Core Tech was allowed to apply for a second (2nd) project with 258 current H02B workers.
Governor Lou Leon Guerrero said that contractors should be able to petition for H-2B workers if they're unable to source or locate such workers in their own country—in Guam.
The H-2B denials in 2017 and the ban placed on the Philippines created a shortage of labor on Guam, driving up the price of construction and halting many projects on our island. As I've told the White House, the U.S. Congress, the Department of Homeland Security, and the U.S. Citizenship and Immigration Services during my trip to D.C. last month, every construction project on Guam is tied to the military buildup."
Read: Over 300,000 Jobs in Japan is Going to be Offered; Filipinos are Their Priority
How many workers are currently in Guam?
As of this very moment, a total of 858 visa workers are currently residing in Guam. In addition to that figure, 629 more workers are scheduled for arrival to proceed to working there, as per officials.
What projects would approved Filipinos be doing there?
According to these officials, the projects or the services that Filipinos would be providing would be works and projects relating to:
Construction of roads;
Hotel construction;
Airports;
Renovation projects; and
Utilities
Read: Half a Million Listings on Google Search Jobs, Now Out!
These industries and paths of profession can be very well accommodated by Filipinos. This is one primary reason why countries choose Filipino workers over other countries.
Guam is just one of the many countries where there are a lot of Overseas Filipino Workers (OFWs). In previous months, hundreds of potential Filipino workers have been approved to provide service in Guam. Although contractual, it's still a better path than just working in any other country.