In a lot of previous articles stemming from the previous years, it's one thing to note that foreign countries look at our country as a place where tons of workers are actually "worth it." What I mean by that is that a lot of our neighboring countries, even countries far from us, prefer hiring Filipino workers than other foreign workers.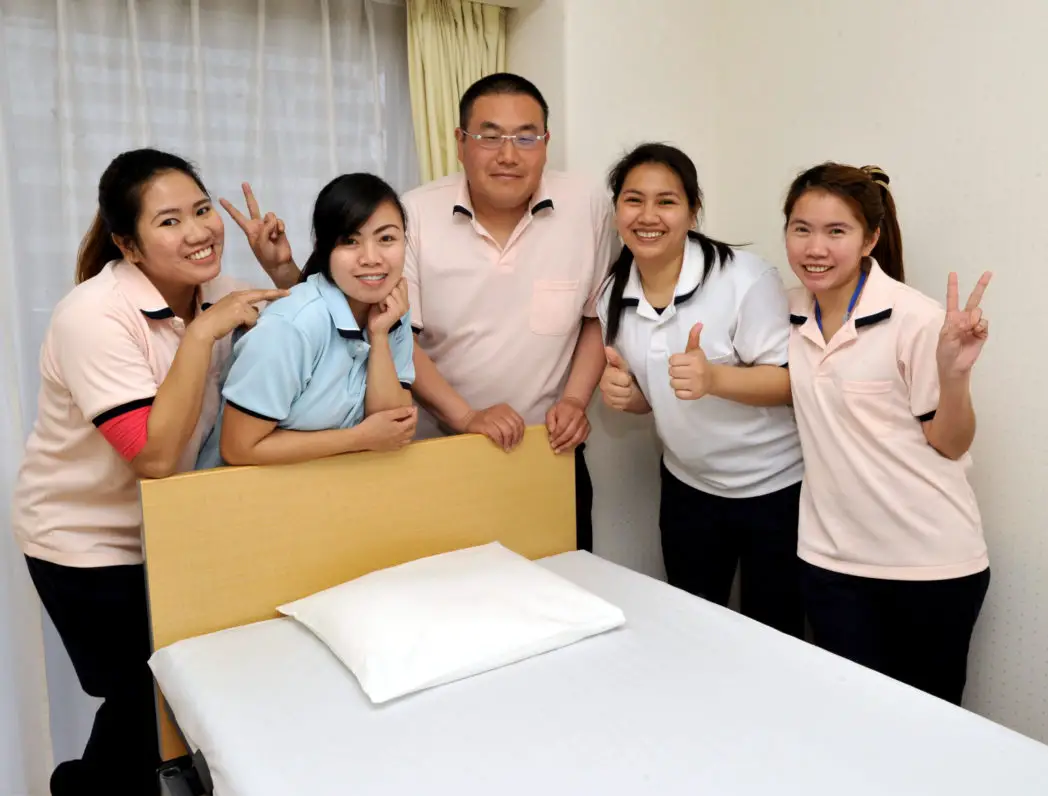 Read: 400 Filipino Nurses, Needed by Germany
This is why Japan, one of the most innovative and advanced countries in the entire globe, treats Filipinos like their go-to guys when they need workers. Which is why over 300,000 jobs in Japan will most likely be welcomed and be given to Filipinos.
As a matter of fact, this is not the only instance where Japan actually preferred finding and hiring Filipinos to work for their country. Here is a list of articles that talk about The Land of the Rising Sun finding Filipino workers to work for them:
Now, as you can see, they're really eager to employ Filipinos. A lot of people look at it as being bias. However, many career and professional experts have the perspective that since Filipinos are known for having the best work ethics, they're the most usual suspects in doing jobs overseas.
Why do foreign countries prefer Filipinos over other people?
Answering this question will require us a lot of factors because there are certain things that other races find in Filipinos very useful and efficient.
Because Filipinos have this sunny and young personality
First and foremost, foreigners want Filipinos not mainly because of skill, but the positive attitude they keep towards what they are doing. As a matter of fact, last 2015, the Philippines was ranked highly among the top happiest countries; we ranked 5th along with Uruguay, Switzerland, and Singapore.
Read: OFWs can Avail Free TESDA Tech-Voc Education Upon Airport Arrival
Because of our attitude of being happy and our hospitality whenever there are gatherings, foreigners look at that as a positive attitude and that's one of the reasons why they want Filipino employees.
Adaptability
Probably one of the best things in this list would be the Filipinos' attitude to easily adapt to their environment. Whatever type of environment or setting we get into, as long as we like it, we will feel the ease to adapt to it.
Even if the culture is a totally whole different experience, we have this mechanism to adapt to it easily.
Competence
Filipinos are globally-known to be one of the most talented and most multilingual individuals on Earth. We have this skill for a reason – because we know we cannot live off our lives and catch our dreams by being in the Philippines for our whole lives.
This is why we are trained to be able to compete in many different circumstances that fate will lead us to.
Read: Saudi Arabia Jobs that OFWs Can No Longer Apply For
Resourcefulness
Since we had to go through a hole of a needle to get what we wanted, most of us, if not all, were trained to really work hard for us to achieve something. This is where our skills of being resourceful and witty comes from.
If you're unaware, millions of Filipinos are not in the country just for them to provide food in their families' tables. Some work in far off places like Canada and the Middle East as a caregiver, as someone who works in the desert off in the Middle East, a house runner in Hong Kong, many different jobs.
Because of the resourcefulness of our race, we are loved by a lot of people especially those who are looking for employees for their company/employer.
Overall attitude and behavior
Last but definitely not the least would be the behavior. Although it's one of the few downsides; it is that Filipinos religiously follow company rules, regulations, policies. This is why they can't go on and spread on their own books. However, this is what most employers love about Filipinos because they can easily avoid conflict and just go for whatever the best solution or course of action is in any given situation.
Filipinos have this "loyal" trait that most, if not all, employers love. If one Filipino loves what he is doing, he will pursue and he will stick to that specific job until the time that he feels he doesn't want it anymore.
So, Japan, on this specific context, will offer a majority of the 350,000 available jobs to Filipinos.
As per the Department of Labor and Employment (DOLE), Japan will be opening new more jobs and career opportunities in their country. Among the priority would be us, Filipinos.
Read: Poland is Currently Looking for OFWs to Work for their Country
Silvestre Bello III, DOLE Secretary, said that Japan and any other country puts the odds of favor to Filipinos. This is why around 100,000 jobs or a mere 30 percent of all the vacancies of these jobs that will be released will be given to Filipinos; they'll be the ones who will be prioritized.
What type of jobs will Japan open in a few months?
Imagine, over a hundred thousand jobs will be open – do you think that these options will be limited? In fact, Japan will welcome a handful of new opportunities in every industry you can think of – some new and some old – to Filipinos. Among of these would be the following vacancies in the following fields:
Agriculture
Building maintenance
Construction services
Electronics
Fisheries and other jobs in the fish industry
Food manufacturing careers
Food services
Health care industry
Hospitality
Industrial machinery
Ship building
These are just some of the most known and most skilled work in Japan that they will be offering to people – prioritizing Filipinos, of course. There will be more industries and if you have the interest, just stay tuned in the DOLE website because they will be posting updates there.
Read: Are You Looking to Work Abroad? Thousands of Jobs in Europe for OFWs are Available
Filipinos who will pass as skilled workers will be granted residence status specifying that they are a skilled worker under the legal government of Japan.
What are you waiting for? Are you looking for a job abroad? Do you dream of going to Japan? Apply now! Over 300,000 jobs in Japan will be opened in a few months so don't miss out on your chance in working in the country you grew up loving and in the country you now love!