Amidst the water crisis, a lot of Filipinos still lean and rely on water distributors and locations with deep wells. More so, people who have back-up water tanks and water generators are also the talk of the town now. With Manila Water's water crisis affecting millions and millions of homes, Filipinos are at the brink of losing their minds.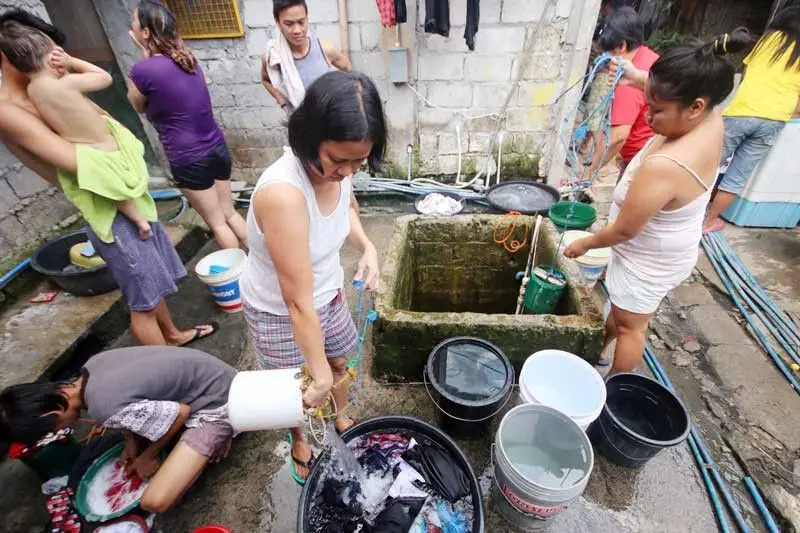 Read: Water Interruptions in the Affected Areas as per the PSA
Good news, though, because Maynilad Water Services Inc., another water and wastewater provider in major parts of the nation, opened the first out of the five (5) surplus valves which will be utilized to aid Manila Water Company Inc., to somehow resolve the water crisis that is now settling in bountiful areas in Metro Manila and surrounding municipalities.
Maynilad said yes in sharing at least 50 million liters of water per day with Manila Water. This will be sufficient in supplying and supporting the eastern part of the Metro.
Nagkataon lang po na may kaunting surplus sa Maynilad, ito itutulong namin sa Manila Water isa lang ito sa initially 5 na location na na-identify namin. Nagkataon po na ito yung pinakamabilis na mabubuksan."
Leonor Cleofas, Administrator for Engineering for the Metropolitan Water Works and Sewerage System (MWSS), unraveled possible plans for cloud seeding which could generate rain over the Angat Dam if it reaches levels that are critical.
Cloud seeding gagawin natin yan sa Angat kung magiging critical ang level ng Angat."
The Angat Dam, if you all are unaware, supplies approximately 97 percent of all the water in Metro Manila. This is currently shared by a 60-40 deficit by both Manila Water and Maynilad, with the latter being in favor of it.
In the releasing of the valve, Maynilad was joined by House Speaker Gloria Macapagal Arroyo, the Metropolitan Waterworks and Sewerage System, other lawmakers, and an Official of Manila Water.
Read: Power Interruptions That Might Take Place This Week
A hearing shall take place on Monday, conducted by the House Oversight Committee on Metro Manila Development to watch over and investigate on the water problem in the Eastern part of Metro Manila. That is the time when they will be presenting solutions to ease the dilemma of 1.2 million households in that region.