Grab PH has been one of the most successful ride-hailing applications in the market. Besides the fact that it had hand-to-hand experience with Uber Philippines, Grab PH had a lot of features to share with the public.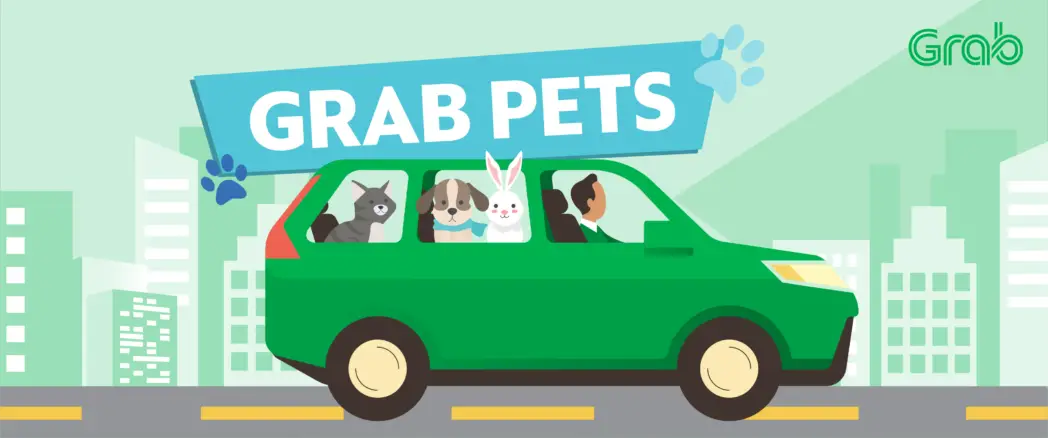 Read: 5,000 Slots For Ride-Hailing Applicants and How People Can Register For a TNVS New CPC Application
Just recently, GrabFood PH has been a big help to both consumers and people looking for jobs. The convenience and the fact that it's easy enough for people who want to ride motorcycles, it's really a two-faced bargain of a deal to Filipinos.
But what's more exciting is the fact that Grab PH released two (2) of its newest features: GrabPet and GrabFamily. We will be discussing what each feature is and how it can be useful.
The Child Safety in Motor Vehicles Act
Due to the recently signed into law bill, Republic Act (R.A.) 11229 or more commonly known as the Child Safety in Motor Vehicles Act, they came up with a better, and safer way of bringing services to the public.
Read: Child Safety in Motor Vehicles Law, Signed by President Duterte
In addition to that, this move is also to comply to the recent Land Transportation Franchising and Regulatory Board (LTFRB) memorandum amended 2019-09 which allows and accepts animals and domestic pets inside Public Utility Vehicles (PUVs).
GrabFamily
As per the Child Safety in Motor Vehicles Act, motor vehicles should have gear and equipment that would presume safety of children inside PUVs and private vehicles.
Grab PH said in a statement, that the GrabFamily feature is tailor-made to customers who are to be travelling with their children.
Read: You Can Now Book a "Ride-Sharing Flight" to Your Destination
Which cars or Grab units will have this service?
According to Grab PH, drivers with six (6)-seater vehicle capacities may have this specific Grab feature. Not to mention, drivers eligible will for this would have to undergo child safety training. 
Also, car owners who operate and drive for Grab PH can also bring the GrabFamily service to those who need it.
GrabFamily vehicles to be used in this feature will be given and provided with a child seat. Grab PH said that it is them to provide this.
The seat, which will be used for the safety of children inside vehicles, shall be suitable and eligible for children who will weigh beteeen fifteen (15) to thirty-six (36) kilograms with a height below 4'9 feet or 144.78 centimeters (cm).
To add to the safety feature, Grab PH told Manila Bulletin that drivers who will be accessing this feature shall be required to "purchase approved child restraint device/s that are ICC approved." They said that the device should be placed and seen at the rear part of the vehicle.
What if the rider does not require GrabFamily?
Should the rider just need regular GrabCar services and not GrabFamily, the driver can unmount and uninstall the seat as needed.
Read: Get The Chance to Win up to P2,500.00 monthly by referring Globe GCash
On their website, Grab PH said that when the rider requests GrabFamily services, drivers should ensure the device setup on their vehicles.
"Please just ensure to setup the device once GrabFamily is requested."
Grab, also, will be providing the following equipment to ensure that the GrabFamily service is on point: child safety belt/s, alcohol, baby wipes, alcohol, tissue box/es, and emesis bags.
GrabPet services by Grab PH
GrabPet, basing on its name, is a Grab service that would allow pet owners to ride and travel with their pets given the fact that the pets are qualified.
Similar to GrabFamily, GrabPet will only be exclusively available to vehicles which are six (6)-seater units.
Which pets are allowed in the GrabPet service?
According to Grab PH, pets that will be allowed in rides are:
Dogs
Cats,
Hamsters
Fish
Rabbits
Turtles
So, if you have a pet snake or a pet tarantula, they would not be allowed in the GrabPet service.
Read: How Much Money Have You Spent on Grab?
Could pets travel by themselves?
Unfortunately, pets could only travel via GrabPet if they are with a human passenger.
Grab mentioned that all the pets need to be with human passengers for the GrabPet service.
All pets must be accompanied by human passengers. Pets with parasites and/or fleas are strictly not allowed."
Which pets are not allowed?
According to Grab PH, pets which have diseases, fleas, and parasites won't be allowed to ride because it can bring harm to other people in the vehicle.
Like GrabFamily, Grab will be giving drivers and vehicles eligible for the GrabPet service equipment to assist passengers taking advantage of it. Grab will be providing a pet kennel that can fit two (2) medium breed dogs or one (1) large breed dog; a pet barrier; and a cargo liner that is water proof which will be placed at the rear area of the car.
That being said, GrabPet drivers can accept and allow a maximum of two (2) medium-sized pets. Poodles, for instance; any type of cat; or one (1) large-sized pet like a Golden Retriever or a Labrador. The decision of accepting pets would be under the discretion of the Grab driver.
Read: Traffic Violations That Every Motorist Should Know
To add to that, Grab will also be providing an air  freshener as well as a microfiber towel for drivers to still keep their vehicles clean and hygienic.
What if the car of the driver gets abused?
Abuse might be an exaggerated term but should a car get stained or left with unpleasant things, drivers can follow the regular Report a past trip issue option in the Help Centre of the app.
When drivers report, they have to provide supporting documents like receipt of cleaning the car, waste, stains, or other forms of proof.
If your car is soiled during a GrabPet ride, please follow the claim process via "Report a past trip issue" in the in-app Help Centre, and provide all supporting documents (i.e. photo of stain or waste, receipt of car cleaning)."
On the other hand, passengers who would be utilizing the GrabPet feature should provide leashes and muzzles for their pets because Grab PH will not be providing this.
What if the passenger books regular GrabCar with a pet?
Grab says that when a passenger suddenly requests a pet to travel with them, partner drivers SHALL advise them to cancel the booking and to book GrabPet instead.
In the instance where a passenger requests a pet to be transported on a non-GrabPet ride, driver-partners should advise the passenger to cancel booking and rebook with GrabPet."
This is so because as per Grab PH, pets riding GrabPet would only be the ones who will have insurance.
Only pets riding on GrabPet are covered by insurance."
What do you think about the GrabPet and the GrabFamily feature of Grab PH? Would this be of good riddance to all types of commuters in the country?
If you have questions and concerns, you can refer to the Grab PH website.