Other than the vast majority of available connections, Globe subscribers can rely on Globe for having many promos and options. In fact, if you're an avid internet user, you can register tons of data promos that Globe offers. The most popular would be the cheapest, the GoSURF50. Globe has a special surprise for us; did you know that the GoSURF50 now comes with 6GB data? Yes, and here's everything you need to know.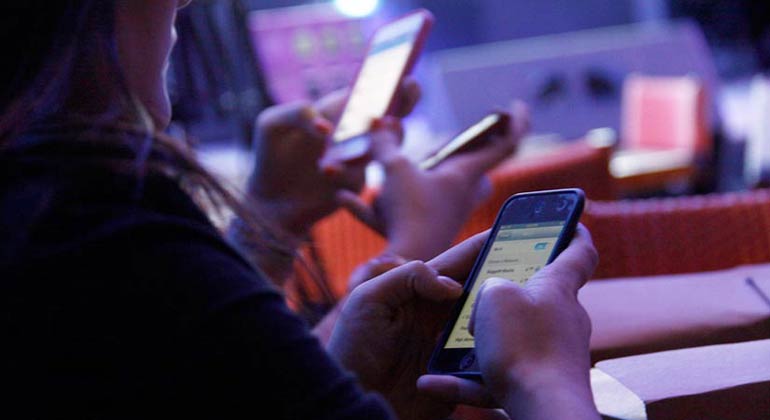 In this article, we will be detailing the all-new GoSURF50 promo by Globe. We'll also be sharing how you can take advantage of this new promo.
Read: SMART Communication's Smart Giga Mania Raffle Promo: Win up to P30 Million Worth of Cash and Other Prizes From Smart
GoSURF50 now comes with 6GB data
If you're not aware of what GoSURF50 is, it's one of the many data promos offered by Globe. It's part of the GoSURF family and brings all Globe prepaid subscribers a chance to stream online, do online gaming, browse, and many more!
Originally, subscribing to the GoSURF50 promo gives you 1GB of data plus 2GB of GoWATCH & PLAY. If we total it, it gives you 3GB of data. With the new GoSURF50, you can worry no more with your data usage.
Read: Learn How You Can Avail Smart's Free YouTube For All Promos
Why? Because Globe's GoSURF50 now comes with 6GB of data! If you think it's hard to believe, let us break down how you'll arrive at 6GB of data if you subscribe to GoSURF50.
Breakdown of GoSURF50
In subscribing to the GoSURF50 promo, subscribers are given 1GB of data plus 300 MB freebie of availing a GoSURF promo. In addition, they're also allowed to have unlimited texts to all networks.
Now, if you subscribe even just to GoSURF50, you'll be able to get the following:
Read: The COMPLETE LIST of TM Promos 2019 – Call, Text and Mobile Internet Data
1GB of regular data
1GB of GoWifi
3GB of free Facebook and Instagram (1GB per day)
Additional 1GB of GoSURF freebie
Unlimited texts to all networks
So in paying P50.00 for 1GB of data, you don't actually get just 1GB; you get 6GB all in all! Another good thing about Globe's GoSURF50 is that you'll be allowed to have unlimited texts to all Smart, Talk 'N Text, and Sun Cellular. Meaning, if any of your friends or family members are not Globe and Touch Mobile (TM) subscribers, you also have the chance to send messages to them!
What other packages have this promo?
As mentioned by Globe, subscribers who will be registering to any GoSURF promo will get 1GB of daily Facebook and Instagram, GoWiFI access, and GoWATCH & PLAY.
Read: TM ALLNET20: Unlimited Calls to All Networks!
Here are the other promos that give you those sweet deals:
GoSURF50 (P50.00)
GoSURF299 (P299.00)
GoSURF599 (P599.00)
GoSURF999 (P999.00)
GoSURF1299 (P1,299.00)
GoSURF1999 (P1,999.00)
GoSURF2499 (P2,499.00)
How do you subscribe to the GoSURF50 promo?
Are you intrigued that Globe's GoSURF50 now comes with 6GB data? Well, we are, too! And if you're interested in registering to that promo, here's what you have to do:
Read: The COMPLETE List of Globe's HomeSurf Promos
Via SMS
You can text to subscribe to the promo by texting GoSURF50 and send it to 8080. Once done, you'll be able to receive a confirmation message.
Self-service menu
If you're not fond of texting it, you can go ahead and dial the self-service menu by dialing in *143# on the dialer/keypad. Select GoSURF and choose GoSURF50.
Retail stores/Loading agents
Last but most definitely not the least is via your loading stores/agents. You can tell the agent to directly register the P50.00 credits/load to GoSURF50 so you won't have to type it in.
Read: Sun Cellular Postpaid Plan: Sun Fixed Load Plan 300
How can you enjoy the new promo?
What and how did you feel when you knew that GoSURF50 now comes with 6GB data? Well, since it's not just about watching videos, browsing, or playing games, you can enjoy the following with Globe's new GoSURF promo:
Use 1 to 2 hrs of Facebook or Instagram daily (1GB)
Watch YouTube videos and/or play games (1GB)
Send texts to everyone even if they're not Globe subscribers
Enjoy 1GB of access to GoWiFi
Not sure how you can use Globe's GoWiFi feature? Click here to know how.
Read: Globe Combo Promo Tricks: New Promos For Old And New Globe Subscribers?
Those are the things that you can do with Globe's newest promo. If you're not in favor of this and you want the 2GB of GoWATCH and PLAY feature, don't worry. Globe was able to replace this with free access to Globe's GoWiFi feature.
What do you think about the fact that Globe's GoSURF50 now comes with 6GB data? Would you or anyone you know be able to enjoy this new promo?