Following President Duterte's command to prohibit smoking cigarettes in public spaces, the Department of Health (DOH) bans the use of vapes and e-cigarettes in public places as well.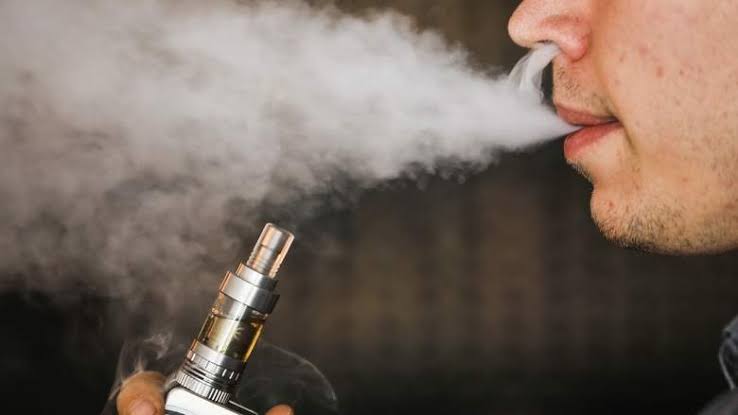 With the provision and establishment of Administrative Order 2019-0007, the DOH bans the use of vapes and e-cigarettes in public places as per Eric Domingo, DOG Undersecretary.
Read: Cigarettes at P20 per Stick Can Stop People From Smoking
Isn't this covered with the newly-signed smoking ban?
We were all aware of the smoking ban that President Rodrigo Duterte signed within the past months. However, this ban only includes traditional cigarettes—the tobacco type. This does not include electronic cigarettes.
Domingo said that with the Administrative Order, the reaches of the prohibition extends even up to electronic cigarettes.
Kung saan bawal magsigarilyo, doon din bawal mag-vape para 'yung mga hindi gumagamit nito  protected din sila at hindi sila mausukan."
In Translation: If a place prohibits smoking cigarettes, using vapes and e-cigarettes will be prohibited too. This is for non-users and smokers to avoid smoke.
When was the A.O. signed?
This news was widespread and is still being disregarded by many people. When in fact, this Administrative Order was signed by Francisco Duque III, Health Department Secretary back on the 14th of June 2019.
Read: E-Cigarettes and Vapes Change Blood Vessels After One Use, as per Study
As per Officials, the Health Department made the decision to ban the use of vapes and e-cigarettes in public places because these also contain nicotine, one of the main variants and chemicals of cigarettes.
Furthermore, Domingo also mentioned that these electronic devices contain more new chemicals that they haven't figured out yet. What this means is that the use of these e-cigarettes and vapes could be more dangerous than traditional tobacco cigarettes.
Actually mas hindi pa natin alam kasi may mga chemicals ito tsaka bagong produkto at nakakatakot din sa atin ang magiging possible effects niya."
In Translation: Actually, these electronic devices contain more chemicals and it's scary for non-smokers for what effects it might have.
Selling of vapes and e-cigarettes
Institutions and businesses who sell, manufacture, and distribute vapes and e-cigarettes, as per the Order, will be regulated and maintained.
Read: 17 Surprising Facts about Your Body and Health You Probably Didn't Know
This was why Gela Isidro, Communication Head of Juul Labs, expressed their thought, respect, and understanding as regards this matter.
We respect reasonable and effective regulations on the electronic nicotine delivery systems (ENDS) category."
However, they still deferred comments pending upon receiving a copy of the Order's receipt.
Regulations toward this Order
Of course, there are certain acts that follow this specific order:
Abetting, allowing, and tolerating smoking of any kind in areas that are prohibited.
Ordering, instructing, directing, or compelling a minor to use, light up, purchase, distribute, sell, deliver, advertise, and/or endorse tobacco products.
Purchasing or buying tobacco products by minors.
Placing or displaying any form of tobacco advertisement outside the premises of point-of-sale retail establishments and institutions.
Smoking and selling tobacco products by minors.
Placing any stall, booth, and other displays concerning tobacco promotions to areas outside the premises of point-of-sale locations or adult-only facilities.
Selling, distributing, or purchasing tobacco products while using the defense that the person who sold it did not know the real age of a minor or did not know nor had any reason to believe that the product would be consumed by a minor.
Smoking within enclosed public places and public conveyances, whether stationary or in motion, except in designated smoking areas
Selling or distributing tobacco products in a school, public playground, youth hostels, and recreational facilities for minors, including those frequented by minors, or within 100 meters from any point of the perimeter of these places
Placing, posting, displaying, or distributing advertisement and promotional materials of tobacco products, such as leaflets, posters, display structures, and other materials within 10 meters from the perimeter of a school, public playground, and other facilities frequented particularly by minors.
When will this be effective?
As per Domingo, this order should be effective two (2) weeks after its original and official publication on a newspaper of general circulation or in the Official Gazette.
Meaning, this move by the DOH that bans the use of vapes and e-cigarettes should already be observed by the whole country.
Read: Tobacco Tax Hike to Have a 70-Peso Increase Per Pack, Pushed to be in Effect
What do you think about the fact that the DOH is pushing the act that bans the use of vapes and e-cigarettes in public places? Do you think that it imposes a great risk in the health of the public even though it's electronic?