Philippine banks have grown and improved drastically in terms of utility, efficiency, and accessibility. With newly-released apps, features, and functions, a lot of people made their way and became more convenient with online banking.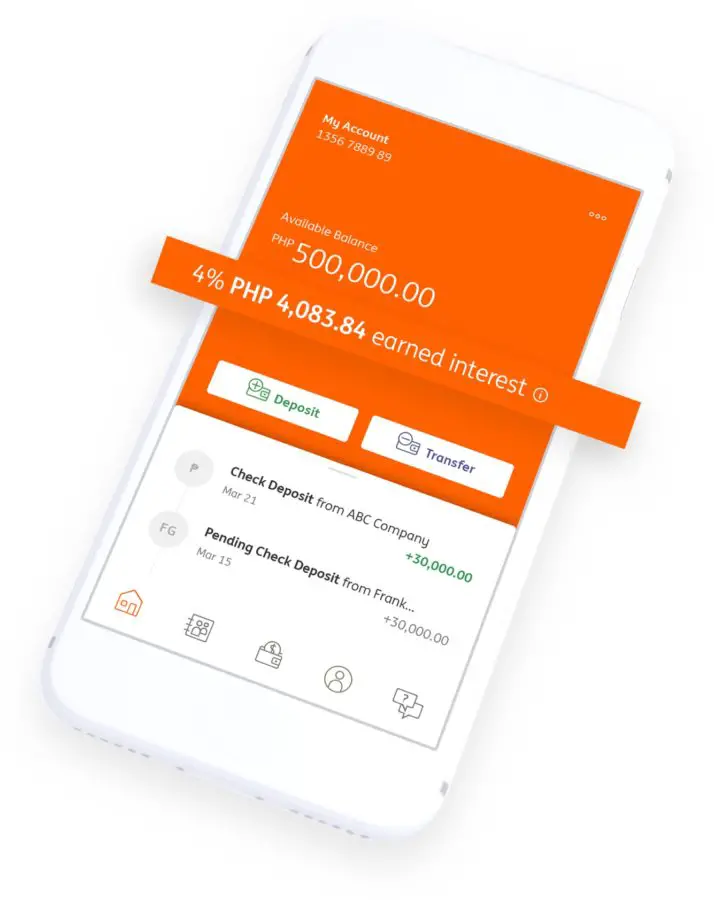 However, not everything can be done online, of course. Especially with traditional banks, some procedures still need to be done in bank branches. But one banking institution made it all possible online.
Read: Cryptocurrency ATM, Rolled Out by the UnionBank of the Philippines
ING Group is a multinational Dutch banking institution who have been servicing Filipinos since 1990. They have been serving Filipinos and other international banks and institutions for more than two (2) decades.
ING retail banking
Ever since ING Philippines entered retail banking, they have been utilizing and pioneering a feature which is all-digital.
The company has dubbed this move to be a game-changer in the world of business-to-consumer banking. Let me give you a hint: you can open your account without visiting a particular branch; all you have to do is do it online.
Read: BPI Will Start to Charge Fees for some Mobile App and Online Transactions
Hans Sicat, country manager of ING, said that the country is on its way to first-class digital banking with complete and cutting-edge features.
The Philippines is on the road to become an upper middle income economy and Filipinos have more disposable income."
ING Digital Banking Launch
At the launch of the ING Digital banking last May, Hans said that the ING Group is generally attracting Filipinos to do digital banking for its convenience. Moreover, he said that since June 1st, 2019 of this year, Filipinos will be able to save more because the interest rate is at 2.5 percent yearly without any lock-in periods.
ING wants to encourage more Filipinos to save by giving an attractive interest rate of 2.5 percent per annum with no minimum amount and no lock-in period.  We want to help promote a healthy savings mindset and with our high interest rate, to help Filipinos achieve their savings goals faster."
Isn't the ING mobile banking platform an old platform?
Contrary to popular belief, ING's mobile and online banking platform has been effective since last year. However, at the launch, the company clarified that it was at its maximum just this year.
Read: Bangko Sentral ng Pilipinas (BSP) Launches InstaPay, The Electronic Fund Transfer Service
They take pride on their interest rate which had increased from two (2) to 2.5 percent per annum; this is ten (10) times higher than the rates offered by other Philippine banking institutions in the market.
What are the distinctive features of ING Philippines digital banking?
In case you're wondering, we will be, of course, giving you some of the features that the ING digital banking has that might be beneficial for you.
ING Philippines Retail Head, Mohamed Keraine, said that the ING online mobile app is first of its kind; where everything, literally all transactions can be done through the app. It sounds too good to be true, yes, but it is.
We are pushing the boundaries of how customers can deposit anytime, anywhere. With the ING mobile app, a customer can deposit to his account by taking a picture of any check issued by any bank based in the Philippines."
ING Philippines brags about the fact that they are the first (1st) Bangko Sentral ng Pilipinas (BSP)-authorized bank to perform end-to-end digital and electronic transactions and client-boarding.
Read: Different Ways to Save Money on a Low Salary
Download the app and open your savings account today
Once you have the ING Philippines app downloaded, you can start having your own savings account with higher interest rates and no fees.
Note: Creating an account is easy, you would have to present a government-issued valid ID. For verification purposes. You can choose from the following IDs:
Valid Philippine's Driver's License
Unified Multi-Purpose I.D. (UMID)
Old Philippine Passport (Bef Aug 2016)
New Philippine Passport
Full digital processing
Customers can enjoy no fees, no lines, and no queues. With the ING Philippines mobile app and digital banking, everything is done electronically.
Read: OFBank Now Open For OFWs and Filipinos Abroad
You do not have to stress out on long queues and written forms; it can all be done online!
Round-the-clock customer service
Should you have any concerns, queries, or disputes, a 24/7 customer service hotline is always ready to assist you.
Agents are available even on weekends and regular holidays so don't worry if you have any concerns.
Higher interest rates
Subscribers and members can enjoy higher interest rates at 2.5 percent per annum. As mentioned above, this is exponentially higher than those of other banking institutions in the Philippines.
Read: Transfer Funds Through BPI Online Banking For Free
Free fund transfers to other banks
Unlike other banks, fund transferring to other banking institutions using the ING Philippines mobile application is free of charge.
As per Keraine, the ING Philippines is the first Philippine Clearing House Corporation-approved for free fund electronic fund transferring.
This game-changing feature is the first-ever approved by the Philippine Clearing House Corp. Customers can transfer funds free of charge to any bank in the Philippines in just a few clicks via the ING app."
Check deposits
Need to deposit a check to your account? Well, you can do it easily with the ING Philippines mobile application. Without having to go to a physical branch, customers can take a picture of their checks, upload it, and succeed with the deposit.
Read: How to Transfer more than 10K a day in BDO online Banking
All clients just need to do is to ensure that all details of the check is readable and voila, it can be deposited.
Other services of the app
As per the ING Philippines Group, the mobile app is still under construction so by the end of the year, the mobile app platform will be offering bills payment and other mobile features that a mobile app can provide.
In addition to that, lending services and investment solutions might also be enabled by the application in the near future should the company deem its importance.
Chuchi Fonacier, Bangko Sentral ng Pilipinas (BSP), Deputy Governor, was amazed and honored the ING Philippines Digital Banking platform said that this innovation was relevant. More so, Fonacier said that this can enable and open opportunities as this raises the bar in both banking and financial industries.
This all-digital platform really redefines customer experience and boasts of so many firsts. BSP welcomes this development as it presents enormous potential of creating a truly inclusive financial system."
What do you think about the ING Philippines digital banking? Would this all-around banking be a great help to the financial industry's needs? Could this be of aid to the banking experience of clients all over the country?
Source/s: ING PH | The Philippine Daily Inquirer