Radyo DZMM, around 8:00 A.M. this Friday, September 13, 2019, reported that approximately 50,000 driver's licenses remained unclaimed at the Manila Traffic and Parking Bureau (MTPB).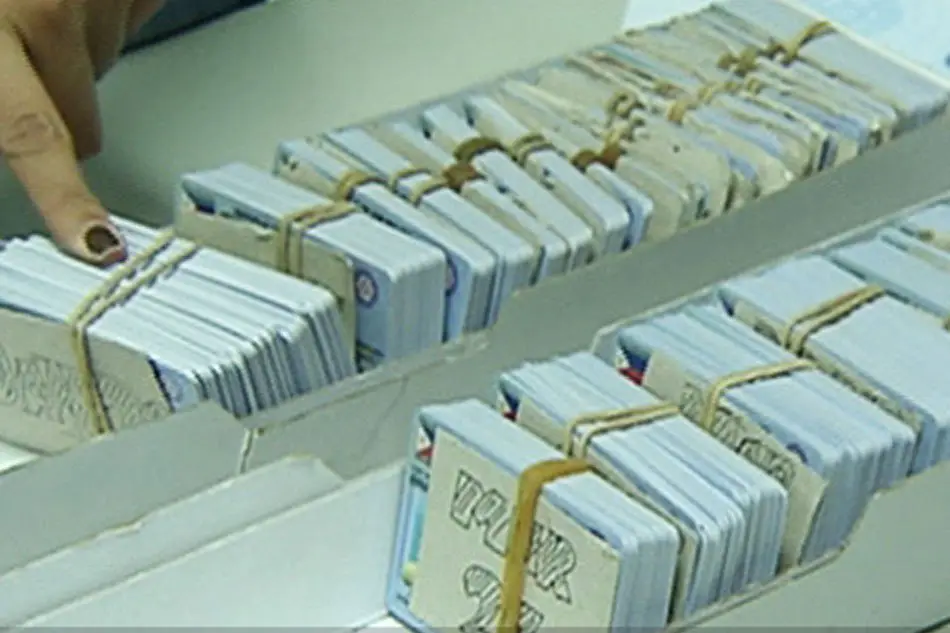 They were on the line with the Director of Manila Traffic and Parking Bureau (MTPB), Dennis Viaje who said that around that amount were the licenses that were stale in their office.
Read: Proposal of a Car-Brand Coding Scheme in EDSA Has Been Submitted to Help Relieve Traffic in EDSA
Why did these driver's licenses end up with the MTPB?
Thousands of motorists and drivers traverse our roads every single day. Some of them fail to abide by the laws or rules and regulations set by the Land Transportation Office (LTO), as well as other authorities.
Due to this, local authorities confiscate some of these licenses because of some traffic violations which result to these drivers and motorists leaving their licenses unclaimed.
Read: What is the Penalty For Underage Driving in the Philippines?
Believe it or not, since 2004, these drivers were not able to claim their licenses and up until this year, it totaled to approximately 50,000 driver's licenses.
What do these drivers do? How can they drive even without a license?
This question was asked to Mr. Viaje and he said that the drivers are able to file for an affidavit of loss to pretend that they have lost their license.
Since 2004 kaya po ang nangyayari yan kasi po ang dito sa Maynila, di po nakapasok sa sistema ng LTO. Kaya po ang ginagawa ng iba, kapag malaki po ang penalty, nag a-affidavit of loss na lang po sila; kukuha na lang po sila ng bago."
Read: New LTO Rules Might Revoke Your License After Repeated Violations
Apparently, the Land Transportation System's (LTO's) electronic system is not linked to the records of the MTPB. This allowed drivers to pretend that they lost their license; which made them eligible to file for a new one.
These drivers, instead of claiming their licenses and face their fines, choose the different path and applied for new driver's licenses and also, to clear their name off of the list that the LTO watches.
Because of this miss, approximately 50,000 driver's licenses became unclaimed at the Manila government office.
To cite an example, as per ABS-CBN, one (1) violator, said that he was able to execute an affidavit of loss falsely for his license twelve (12) times rather than to be fined.
Read: LTO to Implement 5-year License Validity
How is the Manila government fixing this glitch?
According to Viaje, Manila City Mayor, Francisco "Isko Moreno" Domagoso, said on Thursday that he already signed an agreement with the LTO to upload the traffic bureau's records and will be done and completed by the following year.
In addition to that, Viaje said that as of this moment, the Manila government has an amnesty program where they would be allowing drivers and motorists to claim their licenses without additional penalties.
Read: Memorandum of Understanding for Speed Limit and Road Safety, Signed
He continued to say that it's better for the drivers and motorists who were able to execute filing an affidavit of loss to claim their license already for they might have a hard time in renewing their licenses once the LTO uploads their records.
Mas makakabuti po sa mga gumawa ng affidavit of loss noon, e kuhanin na po nila ito. Mahihirapan po silang mag-renew ng lisensya nila 'pag naipasok na po namin ito sa LTO."
In Translation: It would be better for those who made an affidavit of loss to claim their license instead. Otherwise, they would find it hard and difficult to renew their license once it has been uploaded to the LTO system.
Read: Extend Your Driver's License Validity to a Maximum of Ten (10) Years
These unclaimed 50,000 driver's licenses might be the same people who you encounter everyday. They might think that they will be facing high fines because of their violations; well Viaje said that the Manila government established an amnesty to halt these fines from increasing—and for them to be able to claim their licenses.
What were your reactions about finding out that approximately 50,000 driver's licenses remain unclaimed at the Manila Traffic Bureau? Do you think that these drivers will follow the rules even though it was said by the Manila Mayor himself?
Source: DZMM Radyo | ABS-CBN News