Just recently, a lot of voices have been heard about the Speed Limit that has been imposed by the Department of Transportation (DOTr). They made directives about having a maximum speed limit in major roads and highways. Last Thursday, July 25, 2019, a memorandum of understanding (MoU) was signed to ensure that the imposition of the speed limit is going to be enforced in the whole country.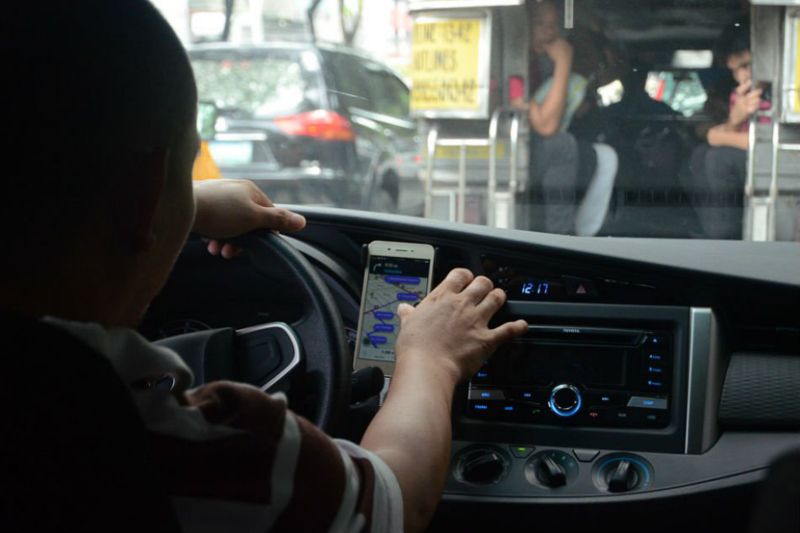 Read: New LTO Rules Might Revoke Your License After Repeated Violations
In order for this to be implemented, they tasked the Land Transportation Office (LTO) to impose this.
What is the memorandum of understanding for?
Since a lot of people are confused about the speed limits, the DOTr, together with the LTO and other public organizations, signed the MoU to implement the joint memorandum circular on the understanding and the enforcement of the speed limit.
Take note that the speed limit was imposed and was authorized last year. Clarifications of the said speed limit is just being done now.
In the announcement of the MoU, additional and extended training will be done for Local Government Units (LGUs) all throughout the Philippines. This is to ensure and LGUs in the whole country will be provided assistance and support in the enforcing and the setting of the speed limits of the whole country.
Read: LTO Begins The Latest License Plate Making Facility in QC
Who signed the MoU?
Since the MoU was involved both the DOTr and the LTO, the memorandum of understanding was signed by Edgar Galvante, LTO Assistant Secretary, Mark De Leon, DOTr Undersecretary, and Sophia San Luis, a Legislative Consultant; also an executive trustee of the ImagineLaw.
This memorandum of understanding gave assistance in the formation of the Joint Memorandum Circular (JMC) No. 2018-011. This was done in a bid to improve and enhance road safety in the Philippines that would be utilized in the implementation and the imposition of speed limits.
The importance of speed limits in the country
As per the Philippine Statistics Authority (PSA), approximately 11,360 people, most of which were pedestrians, were killed in 2017 because of road crashes which were caused by overspeeding cars on roads.
Read: Why Shouldn't Motorists Hide Under an Overpass When it's Raining?`
In addition to that, back in 2018, a memorandum that was issued by the DOTr, the Department of Interior and Local Government (DILG), and the Department of Public Works and Highways (DPWH), bolsters the Republic Act (R.A.) 4136 or more known as the Land Transportation and Traffic Code (LTTC).
The LTTC instructs all local government units (LGUs) and national government units to classify and distinguish roads and to set speed limits in all of the Philippines.
A total of 300 LGUs were trained and explained ever since that the memorandum was issued.
Read: Extend Your Driver's License Validity to 10 Years
However, she added that other cities and municipal governments in the country were still not yet classified within their jurisdiction. She said that back in 2016, they interviewed in estimation, that in 300 LGUs, there were about 56 that have speed limit ordinances.
In 2016, we interviewed about 300 lgus and we found 56 that have speed limit ordinances. of the 56 that we found half of them only copy the provisions of the r.a. 4136 which was not really effective at all as it doesn't really set the speed limit and the other, the coverage of their ordinance is not comprehensive."
To give you a brief refresher, the 2018 memo on the speed limit mandates that on national roads for passenger cars and motorcycles, their speed limit is at 80 kilometers per hour (km per hour) on open roads and at least 40 km/h in streets, and 20 km/h on crowded streets.
In addition to that, trucks, buses, and other large vehicles should be 50, 30, and 20 km/h in accordance to what is set for public and private motor vehicles and motorcycles.
Are there differences for provincial roads?
In the memorandum, provincial roads or roads that are not in specific cities have speed limits for passenger cars and motorcycles was set at 40 kilometers and hour (km/h) on both open roads and streets; 20 km/h if it's on crowded streets.
Read: No Parking Space, No New Car Senate bill
Trucks, buses, and other large vehicles should be at 30 km/h and 20 km/h.
Municipal streets and cities, last but most definitely not the least, were set at 30 km/h; 20 km/h was set for barangay roads and crowded streets.
So, the goal of the memorandum of understanding is to ensure that public roads will remain and be kept safe even for pedestrians.
What do you think about this ordinance? Would this help in the improvement of safety on roads and streets? With this now, drivers should be cautious in roaming and in driving vehicles on streets and major highways.