One of the main problems of the Philippines is the infamous heavy traffic. In most major locations in the country, it's like traffic is present. Hundreds of road widening projects are being made but it's still not enough to calm the traffic down. Why? Because major traffic is either caused by discipline on the roads and vehicles lined up, consuming a large chunk of it.
This is why the Senate began the process of straightening out a bill that would somehow ease the situation. The Senate Bill No. 201 or the Proof-of-Parking Space Act will require car owners to first have a proper garage before getting a new vehicle. In this article, we will try to dissect the situation; we will talk about the no parking space, no new car bill; and how it can help with the traffic.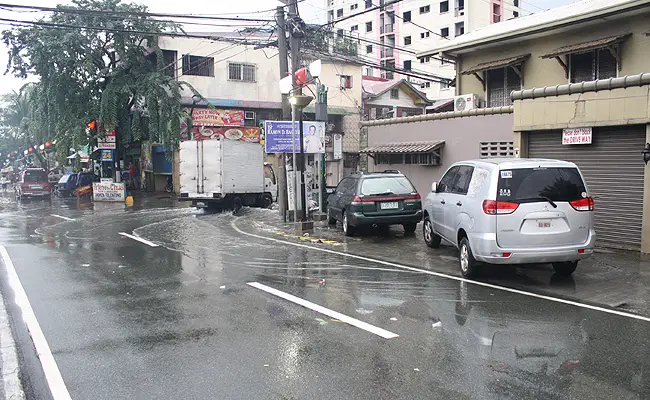 The proof-of-parking space act was proposed by Senator Sherwin Gatchalian. He said that this act alone could somehow ease the traffic in cities that have narrow roads. Moreover, this will definitely be useful to ease the congestion of roads in our country because there'll be less-to-zero cars parked on the sides of pathways.
Read: P40 Parking Fee for the First Eight (8) Hours, Being Looked at by the Senate
The concept really here is responsibility when you buy vehicles. We are now putting the responsibility on the car owners. If you buy cars, you have to make sure that you have a parking space for your own vehicle," Gatchalian said in the public hearing of the proof-of-parking space act or senate bill no. 201.
Why is the no garage, no new car bill going to be effective?
According to the Land Transportation Office (LTO), there are about 10, 410, 814 registered vehicles from 2015 until 2017. In the calculation, that is somewhere around 1, 000 registrants daily; 600 of those are newly bought vehicles. Imagine, a thousand NEW CARS are being driven around, legally a day, what number would we be arriving to?
In addition to what Gatchalian said, he mentioned that this move is important because congestion typically happens especially in narrow streets.
I think this is quite relevant at this time because, if you try to pass the side streets to avoid traffic in major thoroughfares, there is a greater chance that you'll get stuck in traffic due to the cars parked along the narrow streets," he adds.
So what does the proof-of-parking space act imply?
Based on what it's called, the no garage, no new car bill will be strict for both individuals and businesses in purchasing new cars. They'll only be allowed to purchase new vehicles after the execution and submission of an affidavit confirming that they have or they have acquired a parking space; either through lease or through purchase. After that, then that's the time that they'll be granted permission to purchase a vehicle.
Anyone who won't abide to this when it becomes a law shall be penalized.
Read: The Universal Health Care Bill Approved by the Senate
The bill also addresses all government units like the Metro Manila Development Authority (MMDA), and the Land Transportation Office (LTO) to frequently check the condition across the National Capital Region (NCR). This is for them to have a clean slate of what the bill really entails. Furthermore, these units and other local government units are being urged to inspect any instance of illegal parking on the side of the streets. Yes, it's now going to be illegal to park on the streets of a residential area, especially if it's going to be your home. What's the no garage, no new car going to do, then?
According to Senator Gatchalian, the Duterte administration is eager enough to push for the resolution of the transport and traffic condition of the country. They've made different measures and acts to somehow ease the dilemma in terms of transport in our country.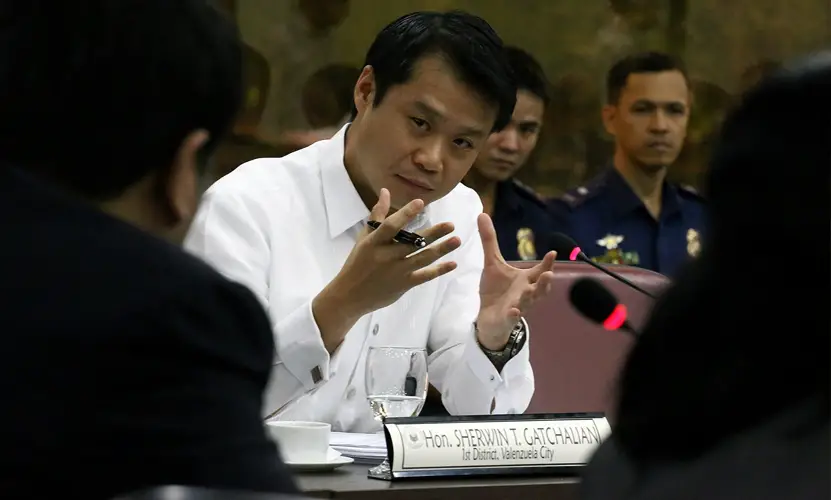 He said that by having this bill in hand, it is going to be up to the government units to properly implement this law. They will be the ones to inspect towns, municipalities, and cities; they will be the ones to maintain the order of this bill if it becomes law.
It is better to have a national policy so that the local governments may impose that national law. The local government are also quite sensitive to the comments of their own constituency. In this proposal, we are giving them ample time to locate their own parking spaces," the senator said.
In addition to what he said, he also stated that the present government has the most capability in solving the country's outdated transport system. Moreso, this bill will add to that fact especially because people won't be allowed to purchase new vehicles without proper parking spaces.
Read: Congress Approves Proposed Bill Doubling Senior Citizen's Social Pension
This would not only reduce the number of cars in the road, but it'll also be a way to somehow whisper to the government that the public transportation system needs to be at par.
Hopefully, this no garage, no new car bill will come into play. A lot of netizens and economists are rooting for this to happen. This would definitely be a turnaround play for the betterment of our country and our country's traffic and transport system.
Read Also: