With the never-ending traffic our capital and some of the central business districts (CBDs), San Miguel Corp. submitted a proposal to the Department of Transportation (DOTr) to build and establish an NLEX-SLEX Connector Road which will have a bus terminal. This terminal will allow provincial buses as well as UV Express vans to drop off passengers; the move they thought of which will eventually decongest EDSA.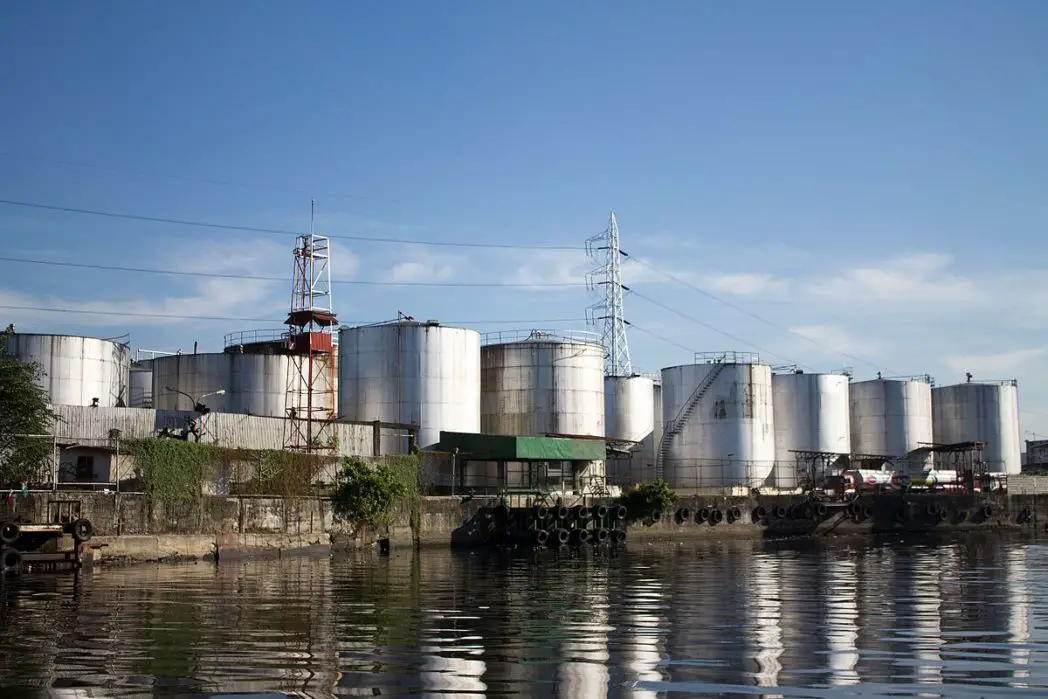 They mentioned this statement in a disclosure with the Philippine Stock Exchange (PSE) back in June of this year.
Read: Driver-Only Car Ban in EDSA, Looked Into by the MMDA
Food and bus terminal plans to enhance public transportation?
Ramon Ang, San Miguel Corp. (SMC) Chief Operating Officer (COO) and President said that this terminal will be located and built over the Stage three (3) of Skyway. Therefore, this will serve as a bridge to link both the South Luzon Expressway (SLEX) from Makati City (Buendia) and the North Luzon Expressway (NLEX) to Quezon City (Balintawak).
This P10 billion project will be known to have different bus and food terminals which will allow commuters and motorists to have leisure while on the road; and, of course, to decongest the traffic of the infamous EDSA.
Read: No Parking, No New Car Bill, Wanted to be Fast Tracked
In addition to that, Ang also said that the SMC made a confirmation that the terminal would be operational around December of 2019. He said that people can now go straight to Manila by passing through EDSA Skyway 3.
'Di na kayo sasakay kung saan saan; puwede na kayong dumeretso ng Maynila bypassing EDSA Skyway 3… Tapos meron akong lugar bababaan ng lahat ng bus."
In Translation: You can now go straight to Manila, bypassing EDSA on the Skyway 3… Then I will have an area where all the buses can unload their passengers.
Read: 5-Minute Smooth Travel Time Between Cubao and Makati, Soon
To simplify Mr. Ang's statement, these terminals will serve as rightful destinations where people can be picked up and dropped off. This will ultimately simplify commuting to the South from the North through EDSA, and vice-versa.
How many provincial buses would be serviced by this terminal?
As we all know, many debates about the banning of provincial buses in EDSA have sparked a lot of tension. With SMC's idea to establish food and bus terminal plans located at the old Pandacan depot, it will be able to accommodate around 1,000 buses at any given time.
Read: Speed Limit on EDSA, Clarified by MMDA to Avoid Confusion
I know that it might sound a bit "too good to be true" but it actually is not. In fact, 1,000 buses at a time might still not be enough, given the fact that Philippine roads have been congested long enough that EDSA can have a straight 2-hour traffic.
Road officers and officials might also be strict should the food and bus terminal be operational. Ang said that buses would not have to go any place else; they would have a specific location where they can load and unload passengers.
The terminals will be over the connector road… 'Yung bus, 'di na kailangan na kung saan saan pa pupunta, may babaan na. We will provide them access to a loading and unloading area."
In Translation: The terminals will be over the connector road… The buses wouldn't have to go anywhere for they can unload passengers there. We will provide them access to a loading and unloading area.
Read: New Routes for P2P Buses Open for Franchising Which Includes Cebu, IloIlo, Baguio, and La Union
SMC's contribution to this idea is drastic since they are also the consortium who built and had the idea of the Skyway Stage 3. Of course, through their unit, the Citra Central Expressway Corp.
As we have mentioned above, the volume of cars, particularly public utility buses are the ones blamed for the unruly and uncontrollable traffic on EDSA. Because of this, other main highways and thoroughfares are affected, too.
SMC thought of a way to be able to solve this problem and their approach? To transfigure old establishments into new, and more usable ones.
What do you think about SMC's plans on building a food and bus terminal that would be in the connector of the NLEX and the SLEX? Would this help relieve the unpleasant situation we are currently in?
Source: Esquire Magazine