The Philippine government tried looking at several solutions to the worsening traffic in the main roads of the Metro. As a matter of fact, a lot of solutions have been tried and these actually included road-widening, vehicle volume control, and other more solutions. Although some slightly helped, some of these did not actually have effects. Now, the MMDA tried to address the traffic problem with speed limits.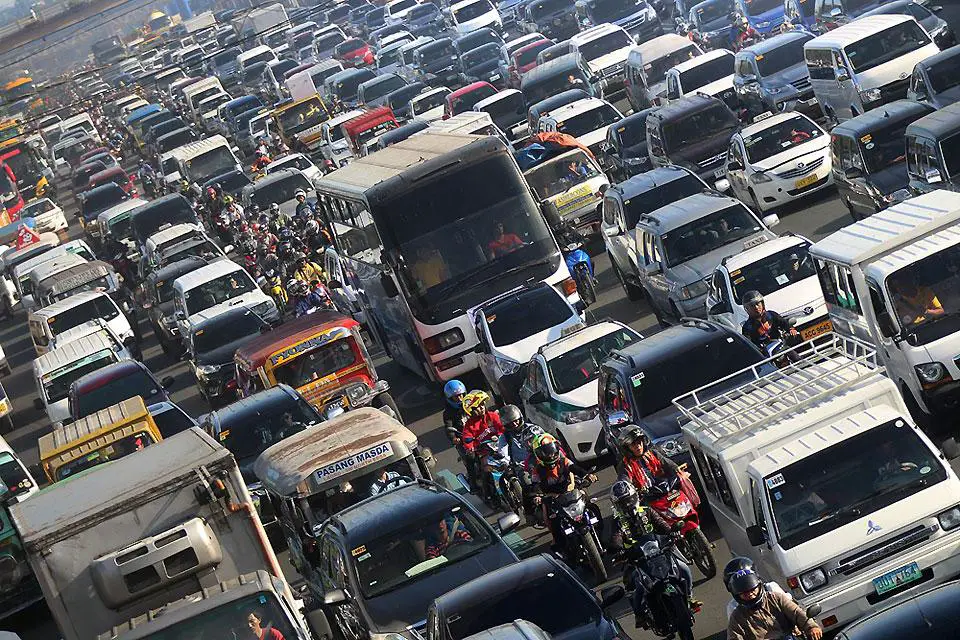 Speed limits are present to mediate the speed of the vehicles on roads. As a matter of fact, it's to make sure that the roads are free-from-accidents and for the vehicles to be regulated. The Metropolitan Manila Development Authority (MMDA), is the body of the government who regulates roads and highways in some of the major cities in the country.
Read: First Protected Bicycle Lane in Laguna
A lot of people had violent reactions to the announcement made by the MMDA, saying that the 60 kilometer per hour (60 kph) speed is not effective. One user even said that in Germany, there are no speed limits and can go as fast as they can and in that arrangement, lesser accidents and tragedies happen. He continues that the problem here in our country is with the drivers' knowledge in roads and discipline.
The MMDA further clarified that the 60 kph speed limit along EDSA and other main roads and thoroughfares in the Metro is just a guide for now. They said this in an official statement last Friday, the 5th of April 2019.
Col. Bong Nebrija, MMDA Traffic Chief said that the 60 kilometer speed that was adopted by the MMDA cannot be enforced especially at night because of the lack of technology and manpower.
Sinet namin 'to para maging guide ng mga motorista (We set this speed limit to be a guide for motorists), that's the safe speed limit for you. So just abide it, with or without the enforcers themselves on the ground.
He explains that this limit was only set for our drivers and motorists to have a guide and to be safe. So, it's best to just abide by this specific rule.
Nebrija further says that there are no enforcers at night so people should just follow this specific provision.
Sinasabi nila how can we enforce this at night eh wala naman kaming enforcers at night, may night capability ba ang speed gun niyo? Ako na nagsasabi wala po."
(They are saying how can we enforce this at night when we don't have enforcers at night, and does our speed guns have night capability? I will tell you, our speed guns don't have.)
The Traffic Chief explains that the set speed limit is for the metro's roads; because they're not safe for speeding vehicles. So, in order to maintain it, they have set this speed limit.
He continues to explain that a lot of the conditions of the roads are not safe for high speed traffic, and this is the main reason why they made this specific provision.
Read: Smaller Lanes are Safer? MMDA Proposes Lanes to be Narrower for Safety Reasons
Marami po sa ating road condition di na po safe for high speed (Many of our road conditions are not safe for high speed). Pangalawa, yung 60 kph po that could hold you not to go over the opposite direction just in case you lose control. In case mawalan ka ng brake or something gone wrong with your car, pag nakabunggo ka sa harapan, at 60 kph it will not be instantly fatal. Minimal ang damage. At 60 kph you can use all the braking power that you have."
(In case you lose your brake, or something went wrong with your car, if you bump into something, at 60 kph it will not be instantly fatal. Damage is minimal. At 60 kph you can use all the braking power that you have.)
Meanwhile, Nebrija said that the rules and regulations for the MMDA Regulation Number 19-001 will focus on trucks and buses because they were exempted from the 60 kph speed limit.
Which roads will implement this 60 kph provision?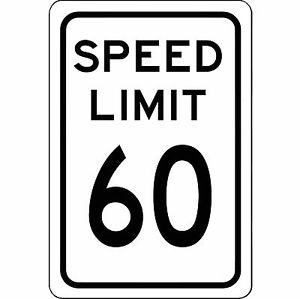 As per the MMDA, the following main roads in Metro Manila will be where this 60 kph regulation will take place:
A. Bonifacio Avenue
Araneta Avenue
C.M. Recto Avenue
C.P. Garcia Avenue
Del Pan/Marcos Highway/McArthur Highway
EDSA
Magsaysay Boulevard/Aurora Boulevard
Ortigas Avenue
Pres. Quirino Avenue
Quezon Avenue/Commonwealth Avenue
Rizal Avenue
Roxas Boulevard
Shaw Boulevard
SLEX
Southeast Metro Manila Expressway
Taft Avenue
Read: 77 Choke Points, Identified by the MMDA
Is there a penalty if drivers and motorists fail to follow the provision?
As per the MMDA, motorists who will be caught violating the speed limit will be charged a fine of P1, 000.00 for every offense. This means that if you fail to obey this in a single day, you will be charged multiple cases.