If you haven't seen the trailer for Disney's newest remake, then you're missing a part of your life. 90's babies will definitely rejoice as one of their favorite childhood cartoon is coming back to life, with talented actors and production teams to recreate them!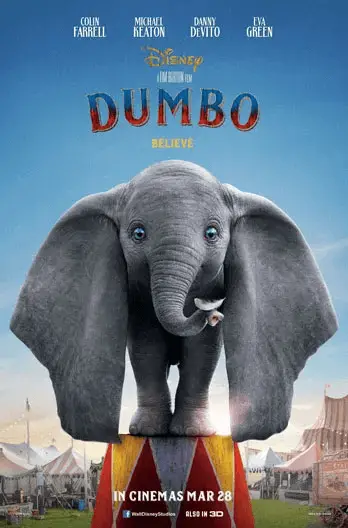 Check the trailer of Disney's Dumbo and just cry your hearts out! It has been 78 years since the Disney animation Dumbo premiered in theaters. In fact, Dumbo was just the fourth (4th) animated film which was from Walt Disney so Dumbo coming back to the big screen is something relevant to young adults and adults, in this matter.
Read: Movies that can make you look at life differently
Parents, do bring your kids to this fun-filled story and adventure. Tim Burton will be the one to direct this magical Disney fun-filled movie so we can have the expectation that this movie will be one-of-a-kind.
Who can watch the movie Dumbo for free?
Children who are four (4) feet tall and below are eligible for this promo. However, the promo will only run in SM Cinemas and will be allowed to watch for free as long as they will have an adult companion who will be paying. Adults, don't worry, just think of your kids being able to watch this classic original movie with you! Aren't you excited?
When will the promo be?
Experience the spectacular. Kids get to watch Disney's Dumbo for free at SM Cinema!Terms & conditions apply: bit.ly/2WCUxRx

Posted by SM Cinema on Monday, April 1, 2019
The promo just started because it will run from the 3rd of April 2019 until the 17th of April, 2019. So, don't worry, it's the summer and children have no classes! Just make sure you adults space up some time to bring your children to the movies!
Read: Half a Million Listings on Google Search Jobs, Now Out!
SM Cinema posted on their Facebook page the announcement of this spectacular news! This specific promo is available at ALL SM CINEMA BRANCHES in the whole country. Yes, this includes the Director's Club Cinemas and IMAX branches, nationwide.
NOTE: The seats of the kids will be on a first come first serve basis so be there early if you want your kids to watch this splendid movie with you!
You will be able to choose your seat at the ticket counter when officials there complete the checking of the height of your child/children.