To celebrate his upcoming 54th birthday, Senator Ramon "Bong" Revilla said that he will give 1,000 students free tablets. As per the Senator, this is to help them with the coming school year as it will be held online or virtually.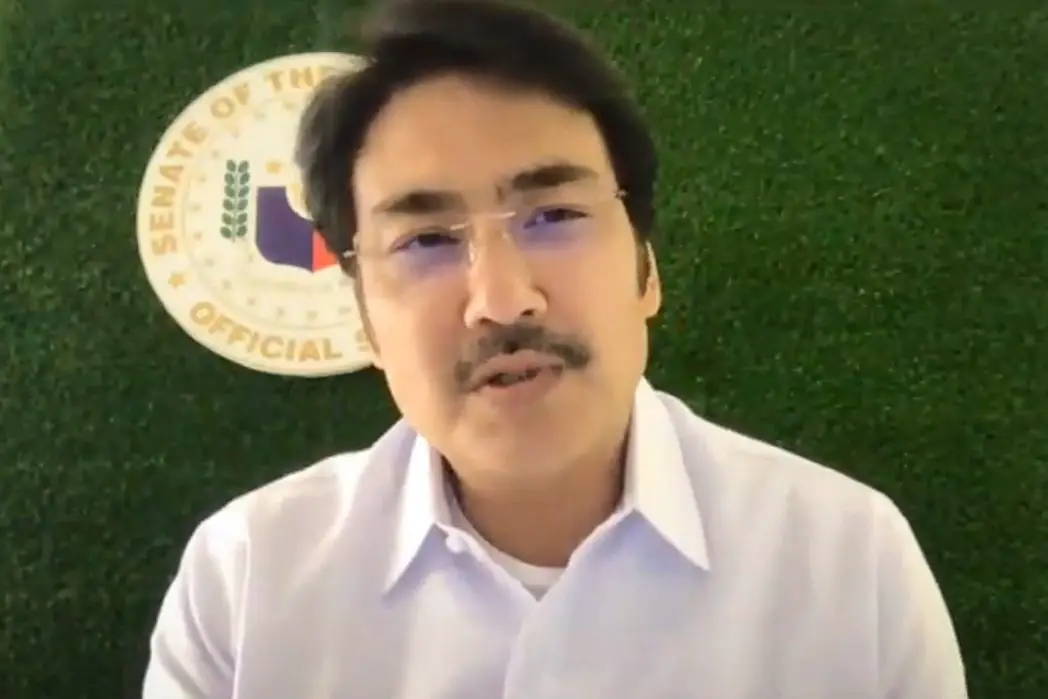 In his Facebook post, he said that they will be giving away free 10-inch sized tablets to students who are in need of the most. In addition to that, they also have a big surprise from their sponsors.
Mamimigay po tayo ng mga tablet, kung sino yung mga first 1,000 na kabataan na matutulungan natin. Tapos may mga regalo pa tayo mula sa ating mga sponsors. Malaking bagay para sa ating mga kabataan."
Read: Here's Where You Can Donate Your Old Gadgets to Help Students Who Need It
In Translation: We will be giving away tablets to the first 1,000 students that we will help. Moreover, we also have gifts from our sponsors. This will be a big help for our youth and our students.
What are the Mechanics?
As of this moment, Senator Ramon "Bong" Revilla said that there's still no mechanics. However, he encouraged all of his followers to like, follow, and subscribe to his social media pages. In addition to that, the Senator said that the money that they will be able to generate would be what they will use for the raffle prizes.
Senator Revilla has multiple social media accounts such as YouTube and Facebook; and as per him, this will be where they will be getting the money from.
????? ?? ?? ?????? ???????Bilang pagdiriwang sa aking kaarawan, mamamahagi tayo ng 10-inch tablets para sa blended learning ng mga mag-aaral.?-?????? at ???-????????? sa aking mga opisyal na account for updates ?• Youtube- https://www.youtube.com/c/BongRevillajrph/• Facebook- https://facebook.com/bongrevillajrph/• Instagram- https://www.instagram.com/bongrevillajrph/

Posted by Ramon Bong Revilla, Jr. on Monday, September 7, 2020
Simula po nung nagkaroon ako ng Facebook page, in fact, na-monetize na po 'to, malaki-laki na rin 'yung kinikita natin. At 'yun po ay idadagdag din natin sa mga ipapa-raffle natin. Malaki na rin 'yun, I think more than $10,000. Yung mga kikitain dyan sa YouTube, kikitain dito (Facebook), lahat po yan itutulong natin."
In Translation: Ever since I started my Facebook page, it has already been monetized. As a matter of fact, we already earned a big chunk of revenue from it. That's what we will be using for the raffle. It's already a big amount, I think it's already more than $10,000. So, our earnings from YouTube, and Facebook – we will be using all of those.
Read: 106 Billion Pesos Budget for Poor Families, Allotted by the Government
So, if you want to be a part of the demographic who would receive the 1,000 free tablets from Senator Revilla; stay tuned and follow all of his social media accounts. The mechanics might be up in one of his accounts within a few days – or a week from now. Stay tuned and wait for it if ever you bear interest.
Revilla to His Bashers
A few weeks back, it has been reported that Senator Revilla contracted the COVID-19 virus; in which he was able to recover. He gracefully thanked his supporters who prayed for his fast and speedy recovery. Apart from that, though, he also gave his bashers a message saying that he forgives them and that he understands the situation.
At dun po naman sa mga bashers ko na pinanalangin pong ako'y mamatay. Pinapatawad ko na po kayo. Wala po sa akin 'yun. Alam ko pong trabaho lamang yan, may nagpapa-bash para sa akin. Pero okay lang po 'yun. Pero sana po ay isipin niyo rin na may karma, baka kayo ang balikan ng karma. Kayo din ang mahihirapan dahil mahirap po magkasakit."
In Translation: And for my bashers who wished for my demise and death, I forgive you. I don't mind that; I understand that you're just doing your work by bashing me in place of other people. That's fine. However, I hope you think about karma, too. Karma might hit you; and you might also feel what other COVID-19 patients have felt.
Read: PLDT New Fibr Plans For Work From Home and Online Schools
After his plunder case, Senator Ramon "Bong" Revilla gained a hefty amount of bashers and haters. This led to him gaining more hate than love on his social media profiles. Regardless of that, his plan to give 1,000 students free tablets is still a blessing, especially for those who are in need of it. It can help students from the basic education or elementary students, the secondary level or high school students, even college students who are in need.
What do you think about Senator Bong Revilla's plan of giving 1,000 free tablets to students in need? Is it enough help especially when his bashers are reminding him of the "money that he stole" back in the 2010s?
Read: The Information Communications Technology (ICT) Getting a P21.4 Billion Budget in 2021, Duterte Administration
Are these comments reasonable? Let us know what your thoughts are about his plan to give away free tablets to students to help with their online and blended learning.
Source/s: Interaksyon | The Philippine Daily Inquirer