Last year, after the lease expiration and some financial viability issues, McDonald's saw closing 30 PH stores as part of their strategy; but, they opened 16 new stores amid the pandemic.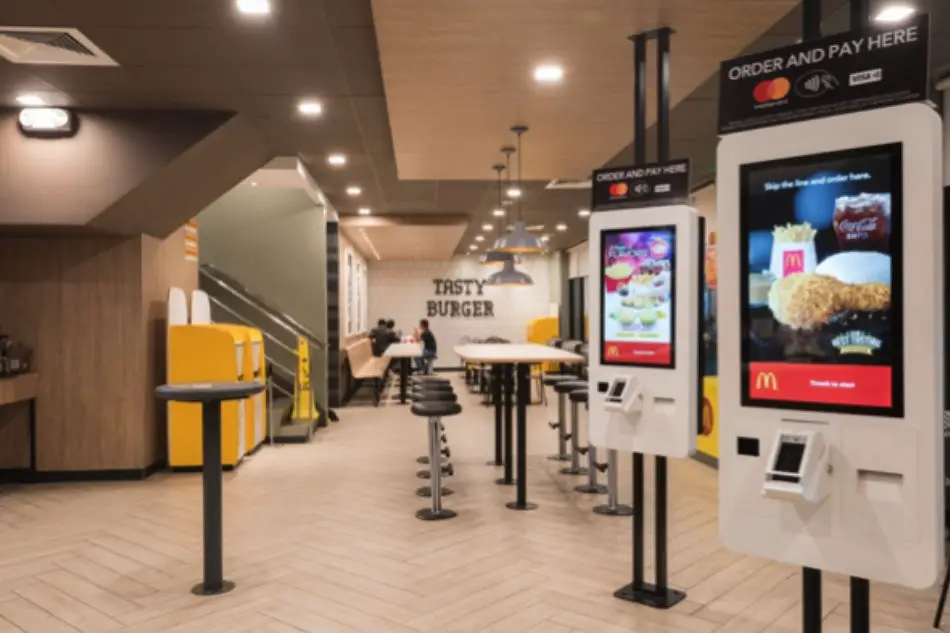 The master franchisee of the McDonald's brand in the Philippines, the Golden Arches Development Corp. (GADC), reported a net loss of P967 million as of September last year. Putting this beside the P1.2 billion net income in the same period in 2019, it's really a tough pill to swallow.
Sales revenues plunged 39 percent to P14.2 billion, with system-wide revenue touching P24.2 billion, primarily due to the second quarter's effects of the tougher lockdown.
Read: False McDonald's Facts You Always Thought Were True
The company said in an e-mail that in 2020 it opened 16 stores, and closed 30 as it reviewed financial viability, leases expired, and renovation plans.
Total Number of McDonald's Stores in The PH
In the Philippines, McDonald's now has over 650+ stores, down from 669 branches at the beginning of 2020 and falling short of a pre-pandemic growth rate that led them to plan to run more than 700 total stores by the last quarter of 2021.
At a conference last month, GADC President and Chief Executive Officer Kenneth S. Yang said that the restaurant sector was one of the most impacted by last year's lockdown.
During the stricter lockdown in March to April, just 38 percent of the branches of the fast-food restaurant were working, and 84 percent were running by May at reduced capacity.
Read: Pac Pay to be Launched in 2021
Also, the business had to make its goods available to consumers, he said, by widening its distribution channels.
In the dine-in component of restaurants, it is still weak. However, other channels have offset some of that."
This year, Yang expects an ongoing lockdown restriction to delay business recovery.
However, he said the vaccination program would help boost consumer trust, adding that the organization would change its activities to meet the health protection requirements of its customers.
The Philippines' Biggest McDonald's Store In Pampanga 
Despite McDonald's closing 30 PH stores, the Biggest McDonald's in the Philippines (in San Fernando Pampanga), still stands.
Read: Top Fast Food Hacks That Can Save Everyone's Pockets
The sprawling 1,000 sqm two0story restaurant, located in the spanking new Capital Town township in the city of San Fernando, has plenty of parking lots and seating.
With cashless payment, tourists looking to stay healthy while dining out can use their self-ordering touchscreens and munch on their meals at open-air dining tables and chairs.
McDonald's Keeping Customers and Employees Safe
McDonald's Philippines is taking the initiative to screen all its store workers in the National Capital Region (NCR) for Covid-19 in an attempt to keep its employees and customers safe, as reported in a media briefing held on October 16 last year.
Also Read: McDo Delivery: A Step-by-step guide how to order in McDonald's Online
The following were present at the media briefing:
Mayor Vico Sotto of Pasig City
Officer-in-Charge and General Manager Jojo Garcia of the Metropolitan Manila Development Authority (MMDA)
President and CEO of McDonald's Philippines Kenneth Yang
NTF Deputy Chief Implementer, Secretary Vince Dizon
National Task Force Against Covid-19 (NTF) Chief Implementer Secretary Carlito Galvez, Jr.
With their presence, inauguration would surely take place!
Temporary Testing Facility
A temporary testing facility was opened at the Yares Sports Arena in Pasig City, where McDonald's provided testing booths, in collaboration with the NTF, and together with the MMDA, Pasig City Government, and Rizal Provincial Government.
McDonald's Philippines plans to provide approximately 20,000 of its store workers based in its Metro Manila branches with Reverse transcription-polymerase Chain Reaction (RT-PCR) studies.
Several mega swabbing facilities, including the Ynares Sports Arena, will carry out these checks.
Read: The Jollibee Corporation Closes 255 Stores Due to the Pandemic
In turn, Pasig, an LGU partner established for this initiative by NTF, was able to expand research to the city's 1,000 tricycle drivers.
This initiative is part of the T3 (Test, Trace, Treat) campaign by the government. In line with McDonald's aim of providing a healthy workplace for every employee and a safe dining experience for its customers.
The M Safe Campaign 
McDonald's M Safe campaign is anchored in the idea that our clients are also safe if our people are safe.
Read: DID YOU KNOW: Globe Mobile Subscribers Can Call Jollibee Delivery Hotline For Free – Take Advantage of it Now!
The campaign further expands its protocols for health and safety while improving those required by the government.
It may seem that McDonald's closing 30 PH stores is part of a downside in the business. But, always remember that when one door closes, another one opens.
Do you think McDonald's might go back in full business after the pandemic? Furthermore, can we expect more stores to close or more stores to open for the rest of 2021? Would the strategy of McDonald's closing 30 PH stores be effective?
Source/s: Business World Online