Faraday Future, the not-so-famous car company released its first vehicle since their plan of empowering their rival company Tesla. Last January 3, 2017, they held an event to honor the production of their model which is the infamous FF '91. Prior to the event, rumors rolled around that the company is a bit of backed because of financial difficulties and staffing issues but come a few days ago, they just released their first model and it clearly defied the rumors it has been getting. The company is known to be an advanced company that manufacture cars and that this generation is the start in the advancement in vehicles and transportation. Let me ask you – what is your idea of future mobility?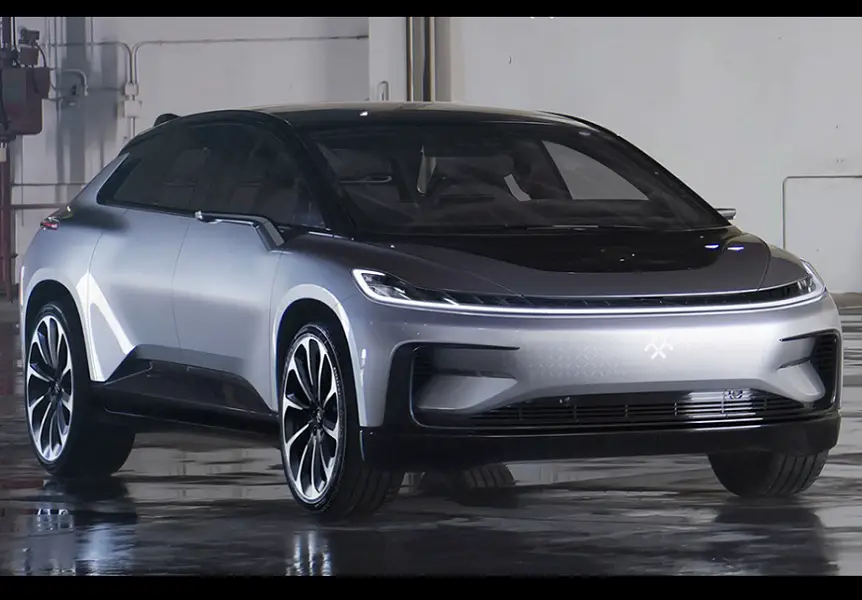 Most people are not aware of the company Faraday Future (FF) and is commonly known to be at the "advanced side" of mobility. Speculations had the said company to be part of Apple's project TiTan vehicle efforts, but the fact that FF is in partnership with LeEco, a Chinese electronics company proved the unfounded speculations.
Nick Sampson, senior vice president of Engineering and Research & Development, discussed their two and a half year journey in coming up with the model. He was bold and relentless in discussing how and why they proceeded to this kind of technology in the ways of them "reformatting the future."
Sampson jokingly reiterated that the FF' 91, their first model is "more than just a car" because of its many features and its advanced technology. The FF '91 is just a few of its kind (if not alone) to have fiber optics internet speed and an 802.11ac Wi-Fi system with a large HD screen that allows media and games to seamlessly transfer to and from the car.
Each passenger will have the chance to have a profile of content that automatically syncs with the FF '91 each time they get in. The innovation uses facial recognition to recognize the driver and adjust to their driving behavior while taking into account the external conditions such as the weather, to adjust car settings such as comfort, performance, and safety.
The car is said to have a total of over 30 sensors which includes radars, ultrasonic sensors, retractable LIDAR, and a combination of cameras that would totally have you at your feet.
In the car aspect, the FF '91 is said to have the fastest charging speed of any car and that it has the densest, largest, and most powerful propulsion system and battery. With 130 kWh of power, the FF '91 can reach in excess of 378 miles of EPA adjusted range. It also has 1, 050 HP where it can hit 2.39 seconds from 0 – 60 – it beat Tesla's 2.50.
A car where you no longer have to think about parking and valet since your car itself can depart from you and it can be delivered to you again – by itself. How is that for future mobility? Richard Kim, vice president of design discussed pricing and mentioned that registration of the vehicle starts online at their website. Deliveries are to come in 2018 but the prices were not really specifically mentioned. Now, what is your idea of future mobility?