The issue between Kuwait's maltreatment over Filipino domestic workers have been simmering for months now. This led to President Duterte ordering a deployment ban to Kuwait February of this year. Over the past weeks, the issue is lessening in terms of intensity as Secretary Bello III together with Department of Foreign Affairs (DFA) Secretary Alan Peter Cayetano flew to the Persian Gulf last week. In our previous post, our dear President said that unless our Overseas Filipino Workers (OFWs) are 100% protected, the deployment ban will remain in-tact.
Last Monday, 7th of May 2018, Labor Secretary Bello, Presidential Spokesperson Harry Roque, and DFA Secretary Cayetano met with Kuwait leaders for the talk about the signing of the Memorandum of Understanding (MoU). Wednesday evening, May 15, 2018 however, President Rodrigo Duterte gave directives to Secretary Bello III to lift the deployment ban to Kuwait.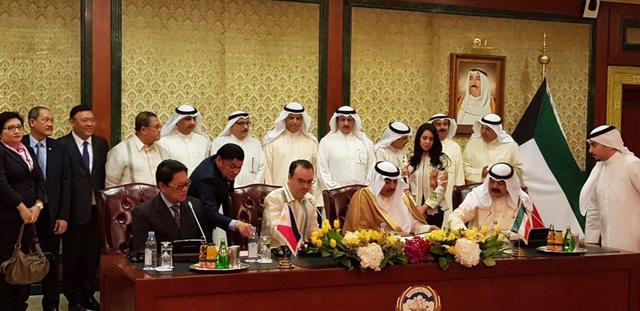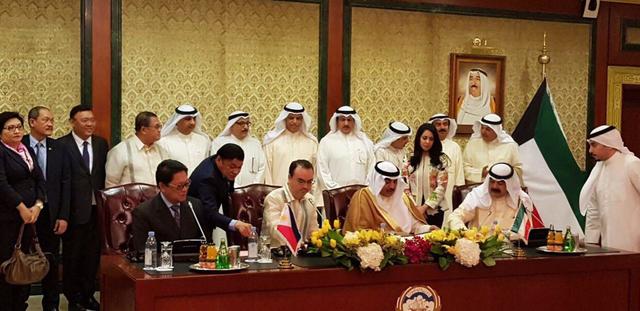 Upon recommendation of Special Envoy to Kuwait Abdullah Mama-o, President Rodrigo Roa Duterte tonight instructed Secretary Silvestre Bello to totally lift the ban on deployment of Filipino workers to Kuwait,"Presidential Spokesperson Harry Roque said around 8:30 pm on Wednesday.
This event, obviously comes after the discussion between the Memorandum of Agreement (MoA) which was signed by both the Philippines and Kuwait last May 11, 2018. Spokesperson Harry Roque and Secretary Bello III were among the few people who flew to Kuwait for signing of the MoA.
Read: Kuwait Deployment Ban To Be Lifted If OFWs Are 100% Protected Says Cayetano
According to DFA statistics, around 262, 000 Filipinos are working in Kuwait; nearly 60 percent of them are domestic workers or those who work in Kuwait households. Labor Secretary Bello said that he was given directives to completely lift the deployment ban for the hopes of not witnessing the same things again.
President (Rodrigo Duterte) directed me to lift the ban totally… both for the domestic and skilled professionals. The president deemed that our overseas workers are protected in Kuwait and he will no longer see incidents of maltreatment, hopefully," Labor Secretary Silvestre Bello told AFP.
Based on previous news, our country will work to meet expectations from the said country again. As per Secretary Bello, the diplomacy and relationship in terms of labor and development were seen improvements; the incident making both countries' relationships stronger.
Read: PAL Will Be Suspending Flights To Kuwait Starting 16th of May
It was just last month that President Rodrigo Duterte officially announced the complete deployment ban to Kuwait. Moreover, it was in this statement where he told OFWs in Kuwait to come back home if they're being mistreated.
AFP saw a copy of the agreement which states workers shall be allowed to keep both their cellphones and their passports. As it is always confiscated by employers in Kuwait. In addition to that, it demands that contract renewals should be approved by the Philippine Overseas Labor Office; the act of it being done automatic shall be put to stop. Instead, it needs to be checked and validated first by our country's labor office.
Referencing to the document, employers should also provide food, shelter, clothing, housing, and health insurance for domestic workers. As of the moment, these are the only updates we've gotten from the news. Hopefully, this would put an end to the maltreatment of Filipino workers in Kuwait which was the reason why the deployment ban was set in the first place.