I know that all of you know what Potato Corner is. If not, then you're missing out a lot. Potato Corner is probably the most famous and the biggest chain who serves flavored fries in the country. Filipino people, especially those who regularly visit malls, have either seen or eaten products from Potato Corner.  
The well-known brand does not only serve delicious flavored fries. As a matter of fact, a few years back, they started offering other products like hash browns and jojos. Recently, the brand released a new smartphone game wherein you can get free fries. Yes, you heard that right, a game where you can actually get free fries!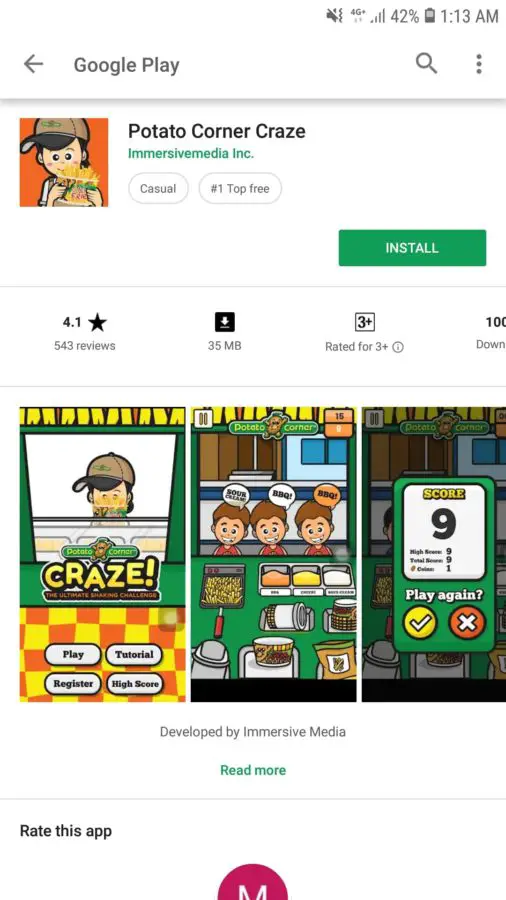 The app, which was named Potato Corner Craze, is currently a hot topic around the country. It's a game similar to a majority of cooking games where you have to do what the customer wants within a time period.  
Games like Cake Mania, Cooking mama, and Diner Dash? Yes, Potato Corner Craze are like those games. In the Potato Corner Craze, however, you will only serve their famous flavored fries in a 

GIGA basket

.

 
Looking at the game, the animation isn't totally complex. It holds and simply operates like how food carts and kiosks do.  
The goal of the game is simple: 

prepare fries in a GIGA basket with what the customer wants.

 
How do you get free fries from the Potato Corner Craze?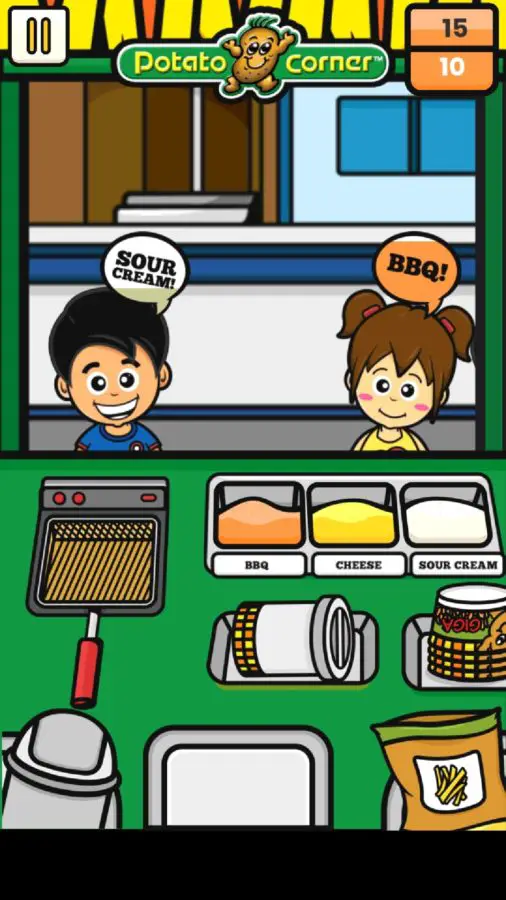 Simple, you just have to win 179 coins for you to get a free basket of GIGA fries. For every 179 coins you win, you get one actual GIGA fries.  
Guide for playing the game to get free fries
Firstly, you have to click on the GIGA fries container to somehow "ready the plate." after doing so, hit on the bag of fries to prepare and cook it in the oil. You will see that it's finished cooking when there's no smoke displaying on the fryer.  
Once the fries are done, click on the flavor of what the customer wishes to have; it'll be taken to the shaking container and that will automatically be sprinkled to the plain fries. Hit on the customer and voila! You've served your first fries.  
Serve five (5) customers and get one (1) coin. Meaning, before you get one basket of GIGA fries, you need to be able to provide fries for 895 customers. 
You can get free fries from Mondays 'til Thursdays until the 31st of December 2018. There are certain Potato Corner outlets where you can redeem your free fries. Make sure to double check which outlet you're going to first. 
What are you waiting for? Get free fries by just playing a game you'll definitely grow to love.  
Want to know more about the Potato Corner Craze? Visit the Potato Corner website or download the application through iOS or through the Google Play Store.