Filipinos are prone to diseases linked to the heart because of the culture, the used lifestyle, and how the usual lives are of Filipinos. Having this said, Filipinos often have a hard time buying medications because of the prices. In addition to that, the Tax Reform for Acceleration and Inclusion (TRAIN) had high impacts on the prices of goods including medications. This newly-signed law caused the prices of most goods to go up.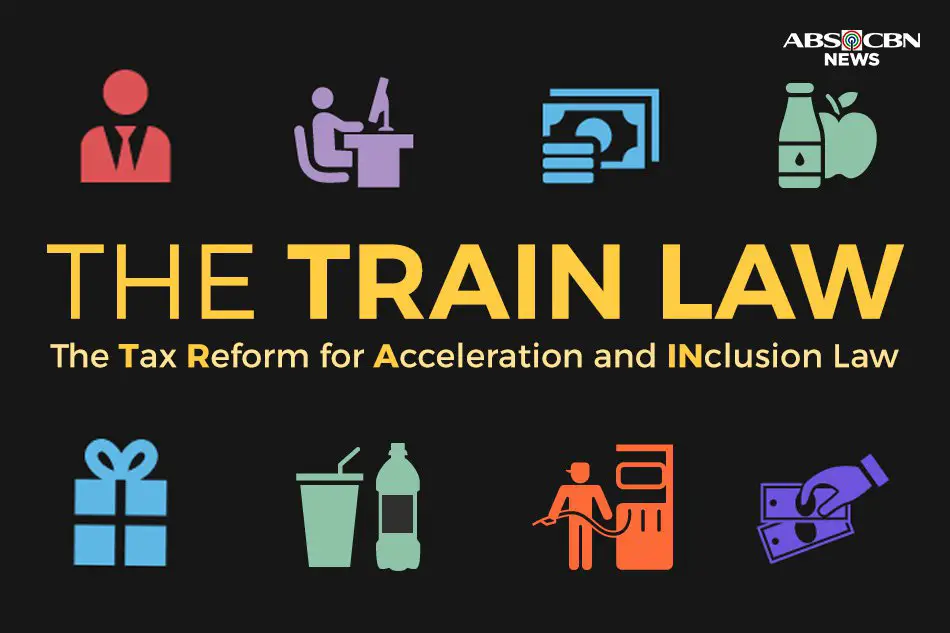 This caused the Department of Finance (DoF) to make changes and modifications in the prices of medications starting January of 2019. As per their Facebook page, the TRAIN Law imposed high fees even in medication purchases.
Read: 20% Solo Parent Discount, Now Applicable in Quezon City
What is the TRAIN Law?
If you are unaware, the TRAIN law is the first and newly-signed law that lowered personal income taxes of employees but is offset by an increase in taxes of common goods like fuel, vehicles, sweetened beverages, etc. Unfortunately, raw goods, education, and health tools were also hiked, making them a little less accessible to people who direly need them because of them being a bit more expensive than the usual.
On the brighter side, persons with disabilities (PWDs) and senior citizens can still avail  their discounts if they present valid documentation pertaining to their condition.
Read: HiDOK, a Mobile App for a Doctor's Appointment, Now Out in Davao
These types of laws are said to be of aid to the economy of the country in order for the said country to strive in their economy, making them advance faster and more efficient. However, it could be a burden to people who are in dire need of them. More so, people who do not have the luxury of space and time to purchase them, given the fact that a majority of Filipino workers are wage workers.
Good news! There will be no VAT starting this 2019 on certain medications!
As per the Bureau of Internal Revenue (BIR), they will be publishing a list of medications that will have no VAT. As per their announcement, this will be a list of high-cholesterol, hypertension, and diabetes medications which will be double-checked by the Food and Drug Authority (FDA). Finance Secretary Carlos Dominguez and Bureau of Internal Revenue (BIR) Commissioner Caesar Dulay said during a revenue regulation signing.
What will happen if drug stores and pharmacies do not comply?
As you can see in their post through their Facebook page, starting the 1st of January, medications that fight diabetes, hypertension, and high-cholesterol will be exempted from the Value Added Tax (VAT) that we all are used to.
Read: The Universal Health Care Bill Approved by the Senate
In the event that a certain institution does not comply to this new law, you can forward and file complaints for violations and non-compliance to [email protected]. Institutions caught not complying to this would have a fine not more than P1, 000.00. More so, it could be imprisonment of at least six (6) months, even both according to the regulation.
What were the comments and reactions of the people?
If you browse through the comments section of the post of the Department, you will see mixed emotions and reactions. Some were happy of this while some people had violent reactions and even tagged some of the Senators in their comments.
NB Porras, a concerned citizen said:
"Aba bakit?!!! Nagtataas kayo ng buwis tapos ipamimigay nyo lang pala sa mga may sakit!! Hindi ito tama! Kailangan maimbestigahan ito!! – calling Sen Risa Hontiveros, Bam Aquino, Kiko Pangilinan, Antonio Trillanes, Franklin Drilon.. hindi ito tama! Pls investigate po.."
As per NB Porras, this act needs to be investigated because of the fact that the taxes became higher for everyone just in exchange for the government to assist people who are sick.
Another person, Sonny Platon Clemente, said:
"I just wish they included meds for dialysis patients which is currently growing in numbers as of today. Many more lives could be saved. They would also enjoy better quality of life.😊."
On the other hand, Sonny Platon Clemente said that he wishes that these meds include dialysis patients due to the fact that there is a growing number of dialysis patients today. If they include dialysis patients, there is a higher chance that more lives will be saved.
We can not tell for sure how this will impact both the economy, the sick, and the majority of our society. However, it can be a clear sign that a lot of people who currently have these conditions might be saved and be able to enjoy their lives.
What do you think? Would this be beneficial to all Filipinos? Is this a fair act for everyone?
Source: ABS-CBN