Here in the Philippines, if you wish to be in a place where it's all chills and colds, there are certain locations you would want to visit. If you just want a place near the Metro, you would want to visit the famous Tagaytay and try some of their treats like Fun Ranch or taste their nationwide famous Bulalo. However, if you want to try the peak, then you would want to visit Baguio City.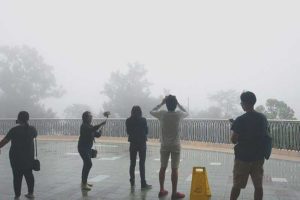 It is rumored that a few days in a year, Baguio reaches its highest peaks and makes visitors and locals there chill.
Just this Sunday, 29th of January 2019 , temperatures in Baguio City dropped down to a whopping 9.8ºC early in the morning. Residents and visitors struggled shivering.
As per the Philippine Atmospheric, Geophysical and Astronomical Services Administration (PAGASA), the northeast monsoon would go on continuously over the northern part of Luzon and will definitely bring in cold temperatures in all and nearby areas.
Read: Actions to take when temperatures are high
This year, according to PAGASA, the lowest it came was at this point. The next would be Tuesday last week, January 22nd, 2019, at 10.4ºC. Not a big difference in terms of the numbers, but it will bring huge differences when it comes to how people respond to the temperature.
Coming after that, Baguio City made a record on January 13, 2019 at 12ºC. It's constantly decreasing and it's making both residents and visitors shiver. Although it's not a negative thing, it's still new to people, given the fact that our country seldom meets this kind of temperature.
Is this the lowest temperature of Baguio in history?
Unfortunately, no. Just to mention, last year, the coldest temperature of the Philippines' windy city was at 11.2 degrees Celsius which was experienced on the 11th of March, 2017.
On the 14th of February, 2017, the temperature had a significant decrease to 7.3 degrees Celsius and people thought that it's the coldest it has ever been.
However, the coldest in history would be on the 16th of January 1962, which was 6.3 degrees Celsius.
Why is Baguio so cold?
Other than the fact that it's high up north, farther than the equator, Baguio City is located high up in the mountains of Benguet, Luzon. So, saying that Baguio City is cold would be an understatement.
Baguio City is named as the coldest city in the Philippinesa and it's all because of its location. No other external means or reasons why but because of where the city is located.
Read: Top Destinations to Spend Christmas Here in the Philippines
Usually, Baguio City temperature drops starting in November until February or March of the following year. Just like when the coldest time hit, which was on March, it was recorded that during the November to February times were already at its low.
In addition to its location, PAGASA said that because of the fact that the city regularly experiences partly cloudy to cloudy skies, it covers up the rays of the sun which adds up to the chills that it gives people in the area.
Other than Baguio City, what other locations are cold here in the Philippines?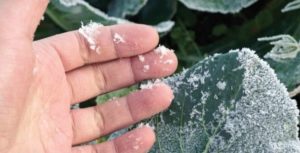 If you are sick of the Philippine heat, you would wish to go to high places so you can experience the chills and the shivering coldness of each region.
Higher elevated locations, other than Baguio City would include Mt. Sto. Tomas in Tuba. This specific location registers 2 degrees lower than Baguio. Although this is the case, Baguio City is regularly observing minimum temperatures and that's why it's dubbed as the coldest city. Vegetable gardens in Paoay in Atok, Benguet, and Mt. Pulag in Kabayan, Benguet.
As you may have noticed, almost all of the places that are cold are in Benguet and that is because of its geographical location.
Read: Want a Faster Travel From Baguio to La Union?
Some people may see this as a positive thing but it is actually sending a negative vibe to vegetables and fruit crops in the city, making farms shiver.
Are you trying to find a "feel cool" place here in the Philippines? Do you want to experiences weathers and climates that are close to foreign destinations because of the cool weather? If yes, then you should definitely give Baguio City a visit. Just don't forget to bring jackets and blankets for you to be saved from the extreme weather conditions it might bring.