A lot of people dream of having a business. However, most don't have an idea on how to even start it. Furthermore, people can't find their right and correct taste when it comes to finding the business they want. This is why most people who try out business for the first time fail and neglect trying again. But what if an opportunity opens?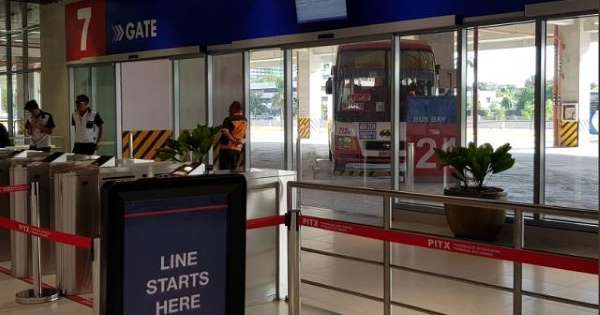 The Paranaque Integrated Terminal Exchange (PITX) opened just opened November of last year and since then, they've been providing premium transportation service to our countrymen.
What is the PITX?
If you're unaware, the PITX or the Paranaque Integrated Terminal Exchange is the newest transportation service our country has to offer.
In a previous post, we mentioned and gave detail as to how it looked like. A lot of people gave the feedback that it looked more of an airport than a bus terminal. Because of the amenities and its functions inside the terminal, you really would feel like you're going to board an airplane.
Until now, they did not fail to provide extreme and flawless service to people who will ride buses that take the PITX route.
PITX routes open for franchise
I know that you might be wondering what this all means. In its simplest terms, PITX is opening its doors to people who are interested in doing business to serve the people better and more efficiently.
The Land Transportation Franchising and Regulatory Board (LTFRB) announced that they will be opening multiple routes that would successfully service commuters going to and from the PITX.
How many of these are going to be opened?
As of today, there are still a lot of opportunities open for application. So, if you have the interest of doing business with the help of the PITX, feel free to do so.
The LTFRB released on their Facebook page the table of the Memorandum Circular 2018-025 or the application for the new certificate of public convenience to operate additional Public Utility Jeepneys (PUJs) in certain routes in the city of Cavite.
If you would closely look at the table, you would see what the LTFRB needs in terms of routes in certain destinations to and from the PITX.
Denomination/
Public Transport Needed
Memorandum
Circular
Routes
PUJ
Memorandum Circular 2018-025 – Opening of applications for the issuance of new CPCs to
operate additional PUJ service in certain routes in Cavite,
terminating at PITX
Dasmarinas, Cavite to PITX via Aguinaldo Highway
Taxi
Memorandum Circular 2018-026 – Opening of additional taxi franchise for Metro Manila
including the MUCEP Area
From Point of Origin to any point in the Metro including the MUCEP Area
UV
Memorandum Circular 2018-027 – Opening of applications for the issuance of new CPCs
 to operate additional UV Express Service in certain routes in Cavite, terminating at PITX
Brgy. Paliparan, Dasmarinas, Cavite to PITX via Molino
UV
Molino, Bacoor, Cavite to PITX
PUV
Memorandum Circular 2019-005 – Opening of Public Utility Vehicles (PUVs) enroute for the
PITX and augmentation of existing PUVs serving the terminal
PITX – Alfonso/Mendez
PUV
PITX – Silang, Cavite
PUV
PITX – Tagaytay City
PUV
PITX – Indang
PUV
PITX – Manggahan, General Trias
UV Express Van/
Class 3 PUJ
PITX – Tanza
Class 2 PUJ
PITX – Bayan Luma, Imus, Cavite
Class 2 PUJ
PITX – Alabang
Class 2 PUJ
PITX – Bicutan via East Service Road
Class 2 PUJ
PITX – Bicutan via West Service Raod
Class 2 PUJ
PITX – Blumentritt
Class 2 PUJ
PITX – Bacoor
The available vehicles for operations are Public Utility Jeepneys (PUJs), UV Express Vans, and new Public Utility Vehicles (PUVs).
The same has been done from Memorandum Circular 2018-025 to 2018-027. This memorandum talks about different vehicles servicing certain routes in Cavite. More so, the UV Express vehicles would be terminating at the PITX.
Memorandum Circular 2019-005, however, dictates that new Public Utility Vehicles (PUVs) routes for PITX and the augmentation of existing PUVs who would be serving the terminal is now going to be open.
What does this mean to the public?
This basically means that there will be more business opportunities open to those looking for a decent business to run here in the country.
The transportation business is one of the most promising, yet most stressful businesses you can be in. Other than the fact that it yields an astounding amount of profit, you get to explore more on different ventures because of the nature of the transportation business itself.
Are you looking for a business you can start? This might be your chance. Contact the LTFRB via their Public Assistance Hotline and Complaint Desk at  426-2515 / 426-25-34. Alternatively, you can shoot them an email at
[email protected].