The late Henry Sy, the country's richest man was succeeded by Manuel Villar, a business tycoon and a former Senator of our country. In addition to that, Manuel "Manny" Villar was also the country's Senate President. Just recently, Manny Villar was named the Philippines' richest person as per Forbes Magazine last Tuesday, the 5th of March 2019.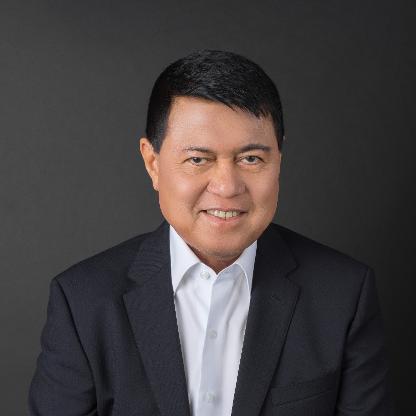 Manny Villar has a current net worth of $5.5 billion (288 billion PHP). Last year, he was only just at $5 billion. With his current standing, he is now ranked the 317th richest in the world according to Forbes in their list of world's billionaires.
Read: More than 1,000 jobs for PWDs, offered by DOLE
Villar was able to overtake Henry Sy Sr. in being the country's leading and top in the billionaires list for ten (10) years in a row now. Unfortunately, Henry Sy Sr. passed away last 19th of January 2019 at ninety-four (94) years old.
The top ten (10) richest people in the Philippines
Manny Villar ($5.5 billion)
John Gokongwei Jr. ($5.1 billion)
Enrique Razon Jr. ($4.8 billion)
Lucio Tan ($4.4 billion)
Tony Tan Caktiong and his Family ($3.9 billion)
Ramon Ang ($2.9 billion)
Andrew Tan ($2.7 billion)
Hans and Robert Sy ($2.4 billion)
Harley Sy, Henry Sy Jr., and Teresita Sy-Coson ($2.2 billion)
Elizabeth Sy ($1.9 billion)
Eduardo Cojuangco ($1.4 billion)
Roberto Coyiuto ($1.4 billion)
Ricardo Po Sr. and his family ($1.2 billion)
Roberto Ongpin ($1.1 billion)
As you can see, former Senate President Manuel Villar tops the list of the richest people here in the country. Villar's fortune mainly comes from the first strands of his Real Estate business and the most famous and the few of which is Vista and Landscapes and a nationwide-known chain of malls – Starmalls.
Read: Online Paluwagan Groups Everyone Should Avoid
John Gokongwei Jr. f the JG Summit Group ranks second in this list with a total net worth of $5.1 billion (267 billion PHP). Few of John Gokongwei's famous businesses include companies in the telecommunications and banking industry of the country.
A few people from the Sy family is still part of the top 20 richest people in the Philippines. So, if we take it into consideration and somehow combine their net worths, they'll still be the richest. However, Forbes listed it as a per person perspective so therefore, we can see the Villar is the richest.
With this news, it's clear that after all of the businesses included, Manuel Villar dominates the list and the richest of all people here in the country.