People will be going in and out of provinces this April because of the Holy Week. As a matter of fact, thousands of Filipino people will go back home to their provinces in preparation for the holidays that the Holy Week will provide.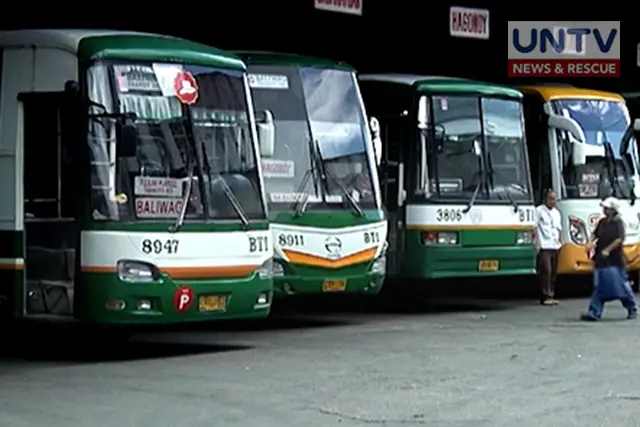 So, everyone can expect busy bus terminals this coming April. Just a quick heads up, though, the Metropolitan Manila Development Authority (MMDA) made the announcement that there will be closure of bus terminals along EDSA in June so people should prepare.
Read: A New Point to Point Bus Route Travelling from Rizal to Makati
We don't need to worry because as per the department, this won't start until June although some dry-runs are going to be done after the Holy Week period.
So would there be a closure during the Holy Week?
Fortunately, no. As per the MMDA, the dry-run will start after the Holy Week so that people won't have a hard time commuting in and out of their provinces.
MMDA General Manager Jojo Garcia said that they're not the type who would just implement and implement things without checking it first.
Dry run lang muna, ayaw muna natin ng tira nang tira after Holy Week kasi nga [kapag] Holy Week maraming gagamit niyan at mag-uuwian."
Read: Premium Point-to-Point Bus Service in the Metro
In the similar data, Garcia also made a mention that there currently are bus terminals being made along the roads of Sta. Rosa, Laguna and Valenzuela City.
So, this means that more bus terminals will become available within the following months. Meaning, more and more buses will be able to accommodate people who are traveling.
Hopefully, everyone do hopes that all of these point toward one thing—to be able to hasten the improvement of the traffic in our country and to eliminate unnecessary traffic caused by large vehicles.
Read: New Routes for P2P Buses Open for Franchising Which Includes Cebu, IloIlo, Baguio, and La Union
Make sure that you know the schedule of the closure of these bus terminals in order for you to avoid hassle before you go back home to your provinces or to the Metro.