In a previous and separate post, we've told you the different Philippine holidays that were declared beforehand. As you may have seen there, you might have noticed that the Eid'l Fitr (end of the Islamic month of Ramadan), which will be observed on June 5th of this year, is not a part of the regular holidays. Although it was noted there that the effectivity of this is dependent, we now know when it is and what the President decided for it to be.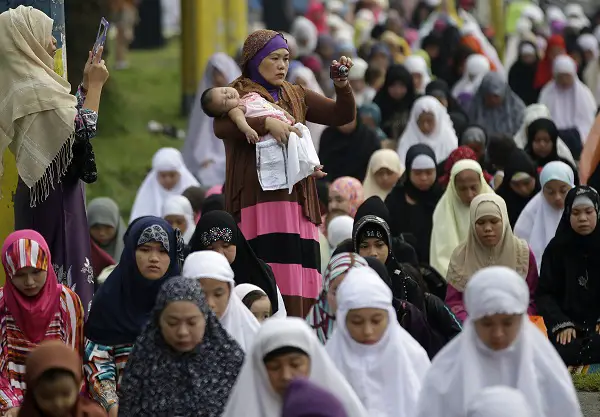 Read: What to think of when planning a vacation?
Eid'l Fitr as a regular holiday
Just in today, our dearest President Rodrigo Duterte proclaimed that June 5, 2019, which will mark the Islamic calendar to be the Eid'l Fitr or the end of Ramadan, will be observed as a regular holiday.
Moreover, the statement said that it SHOULD BE OBSERVED all throughout the country by all means.
Salvador Medaldea, Executive Secretary, said that it was deemed necessary to declare the end of Ramadan as a regular holiday.
In order to bring the religious and cultural significance of the Eid'l Fitr to the fore of national consciousness, it is necessary to declare Wednesday, 05 June 2019, a regular holiday throughout the country."
What is Eid'l Fitr?
Eid'l Fitr which translates to the "feast of breaking the fast," is considered as part of the two (2) official Muslim holidays—the other being Eid'l Adha or the "Feast of Sacrifice."
Read: What Should Your Salary be During a Double Holiday?
In an earlier note, the National Commission on Muslim Filipinos (NCMF) made the appropriate recommendations to declare the 5th of June as a national holiday. This is to observe the end of the holy month of Ramadan for the Muslim devotees.
President Rodrigo Duterte signed this proclamation (Proclamation 729) on the 28th of May 2019 to provide the entire Filipino nation the "full opportunity" to join and to observe along with the community of Muslims in observing the end of the holy month of Ramadan.
Under Republic Act (R.A.) 9177, Eid'l Fitr is declared as a national holiday. The specific day this year, the holiday will exactly on the first (1st) day of Shawwal, the Islamic month which is distinguished by seeing the crescent moon a few moments after sunset.
Read: How to Compute your Salary during Regular Holidays and Special (Non-Working) Days?
Many of you might find amusing because it is a regular holiday which means, you are not required to attend to work! However, if you have friends and relatives in the Muslim community, be sure to join them as they celebrate and observe Eid'l Fitr.