People are so attached to expensive and luxurious brands. This is one of the reasons why these brands strive in the market even though a lot of cheap alternatives are present. As a matter of fact, people innovate and reap businesses out of luxurious brands. I know that some, if not most, yearn to own a piece or two luxury items but most won't be able to afford it. Good news! An online shop will let you rent luxury items for an affordable price!
Are you looking for that perfect dress to match your shoes? Or are you looking for that piece of apparel to complement the look you are trying to perceive? There can be a lot of events and you would most certainly want to avoid being seen wearing the same clothing more than once.
What if you don't have the budget to afford them? How are you going to put up with the prices of luxury items? Well, an online shop innovated and made a way on how they can provide luxury brands easily to people without burning their pockets whole.
An online shop that will lend you luxury items for a cheap price?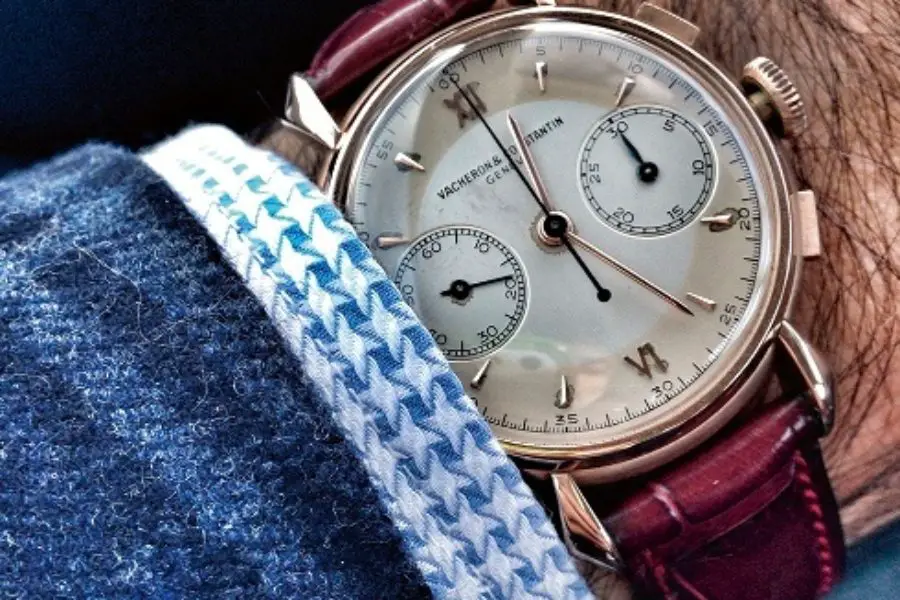 Yes, the online shop is called Vestido Manila. It's quite a fresh shop in the market and they'll let people rent the luxury items they have by just a snippet of their original prices.
Read: Instagram's Mute Option is Now Available
You can check and browse through their vast collection of luxury items from gowns, jumpsuits, dresses, tops, even outerwears, and shoes! Yes, they have a lot to offer so if you are looking for the perfect outfit or the apparel to add flavor to your look, try and check Vestido Manila first!
What luxury brands do they offer?
They have a wide range of clothing from Givenchy, Alexander McQueen, Michael Kors, BCBG, Off-White, Calvin Klein, Jil Sander, Celine Lanvin, Louis Vuitton, Miu Miu, and Robert Cavalli, and of course, Gucci. 
Well, you might not be familiar with some of them but I know that most of these luxury brands sound music to your ears. So yes, Vestido Manila will allow people who are in need to rent luxury items for the event they are preparing for.
How does the renting work?
If you visit their Instagram profile, you will see the guide on how you can rent the luxurious items they offer. They are suggesting two (2) ways on how people who are interested can rent these luxury items:
Renting it online
The first and probably the most ought-to option is to visit their website at vestidomanila.com. Once there, you can select from the wide range of items they offer and select whichever product you want.
Then, you will be made aware of when the delivery of the item be. It's going to be urgent so you do not have to worry about it not being delivered on time. Plus, you can be in constant communication with them through their Instagram profile or their website.
Renting it through their showroom
The last but most definitely not the least way to rent luxury items is to visit their showroom. However, you cannot proceed their without booking an appointment.
Read: Instagram Users Complain Their Accounts Have Been Hacked and They've Been Locked Out
To schedule an appointment to their showroom, you can visit VestidoManila.com. Not only that, their personal stylist will also be present to help you with choices and fitting.
How long will they allow you to use it?
According to some people who were able to rent from Vestido Manila, the shop will allow a client to rent the borrowed piece for a maximum of four (4) days! It's really ample time for planning.
Not only that, note that the delivery and shipping comes free of charge! Yes, as long as you rent with them and you decide to proceed to rent it online, you won't have to pay for the shipping and the delivery!
Here are some of the apparel they offer
The Lanvin Short Neoprene (Dress)
This elegant-looking dress is fit for any type of occasion; may it be a wedding, a debut, a birthday party, or if you just want to stand out amongst the crowd, this is a perfect way to tell people that your sophistication is not to be undermined.
Read: Google Station Brings Free Wi-Fi to the Philippines
This short dress is priced at an estimated P86, 000.00. Vestido Manila offers it only for P3, 599.99.
The Off White Hoodie (Graphic)
Off White items aren't just items, they are expensive and luxurious. Owning a piece of this graphic hoodie by Off White is something that you should be happy of.
Original price of the hoodie is at P23, 000.00 if you purchase it from Off White directly. Vestido Manila, on the other hand, will allow you to rent it for only P3, 599.00.
The Yves Saint Laurent (YSL) Pumps (Ankle Strap)
Being one of the most notable and expensive brands to ever roam the planet, these YSL pumps are something that is definitely one of the wears that a lady would want in her collection.
It is priced at P44, 000.00 if you buy it from YSL. You can rent it for only P5, 199.00 from Vestido Manila.
The Louis Vuitton Mini Skirt (Leather)
Even if you're not fond of mini skirts, you would know what Louis Vuitton is. This leather mini skirt can go to any type of style you choose and is rather mesmerizing and luxurious-looking.
Vestido Manila will allow you to rent this luxury item for P7, 199.00 whilst having an original price of a shocking P72, 000.00.
Roberto Cavalli Gown (Sequined)
This dress seems rather elegant than normal. In fact, this dress was designed by famous designed Roberto Cavalli and is meant for various occasions.
The sophisticated and extremely luxurious dress is originally priced at P120, 000.00 and Vestido Manila will let you rent it only for P5, 199.00.
What are the benefits of renting luxury items?
Other than the fact that you get to brag about what you wear, it's some sort of cost-cutting. In fact, it will save you a lot of money if you just rent it rather than buying it.
If you're not fond of collecting luxury items like these, but you want a new touch of luxury in your appearance, then renting it would be the best choice for you.
There are other shops who offer apparel like this but Vestido Manila is one of the most famous ones. So, if you are looking for luxurious brands that you won't be buying, you can just rent it out. Good thing that online shops like Vestido Manila allows someone to rent luxury items for just a fraction of its original price.