After the implementation of the K to 12 curriculum, a lot of students who finished the K to 12 programs went on to have jobs. As a matter of fact, a lot of fresh K to 12 program graduates tried doing a couple of jobs.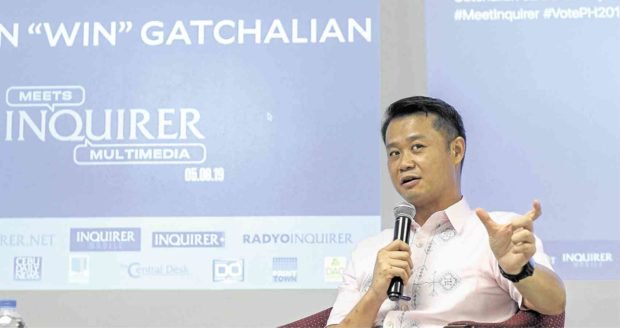 Senator Sherwin Gatchalian, however, said that even if this is the case, are we really producing people who are employable? Last Tuesday, 23rd of July 2019, he said that he is looking to fully improve the state and condition of the current K-12 education program of the Philippines.
Read: The New Supreme Court App and What You Can Expect With it
He said that this is to ensure that the program is properly being implemented and attained. To add to that, he said that he is trying to figure out whether or not the program is working for the Filipinos.
I want to put accountability in education, meaning, is K-12 working for our Filipino people? We added two years in K-12, adding two years also means adding costs to Filipino parents but are we producing graduates that are employable? Are we producing graduates that are needed in the industry? Are we producing graduates that excel in our colleges?"
Senator Gatchalian, a person who is composed to chair and lead the basic education committee in the Senate, said that he is giving his utmost support towards the education program. He mentioned that the program is such a necessity to aid the country in becoming competitive globally.
Read: New LTO Rules Might Revoke Your License After Repeated Violations
If the K to 12 programs is not done properly?
Gatchalian did not fail in explaining that should the program be wrongly interpreted, executed, and done, it could be some sort of a burden to the country; for both Filipino families and the government.
He explained that he is siding with the K-12 program but if it's not as effective, then the K to 12 program must be stopped.
I am for K-12, in fact, when I was in the local government I really felt that K-12 is necessary to make us competitive globally but K-12 in itself, if not executed properly, can be added burden for both government and also the parents so we have to make sure that K-12 is functioning and being executed properly."
Senator Gatchalian's goal
The main goal of the senator is to ensure that the newly-implemented K-12 program is of good aid to Filipino students and the government.
Read: No Parking Space, No New Car Senate bill
He added that the program is a complex program because it starts when a kid is still in the 1st Grade up until Senior High School (SHS).
We want to make sure that K-12 is performing and is being implemented properly. It's a huge program, very complex program because it starts from Grade 1 all the way to senior high school and at the end of the process it will produce graduates who can be employed and graduates who can go to college. So we need the right measures to make sure that it's performing properly."
Two (2) Divisions
Senator Sherwin Gatchalian mentioned that the Senate has split the education committee in two (2) different parts: the committee on higher education and technical vocation, and the committee on basic education.
Read: Free Education for Filipinos Starting Next Year
He said that he himself will stand and be the Chairman of the basic education committee. On the higher education committee, on the other hand, will be led and chaired by Senator Joel Villanueva.
As per Senator Sherwin Gatchalian, the two divisions will be in the lower house which will be made so that everyone is following the same format.
We will create two because in the lower house that is the set up so we are following that set up and it just so happens that I came from the local government which is largely centered in basic education and Joel, TESDA ang kanyang background so yung skills namin is really fit for basic education and Senator Joel for higher education."
In Translation: Senator Joel has a background in TESDA so the skills we both have are really fit for both basic education and Senator Joel for higher education.
What do you think of the plans of Senator Sherwin Gatchalian? Would these be effective in terms of straightening the education processes we have in our country?